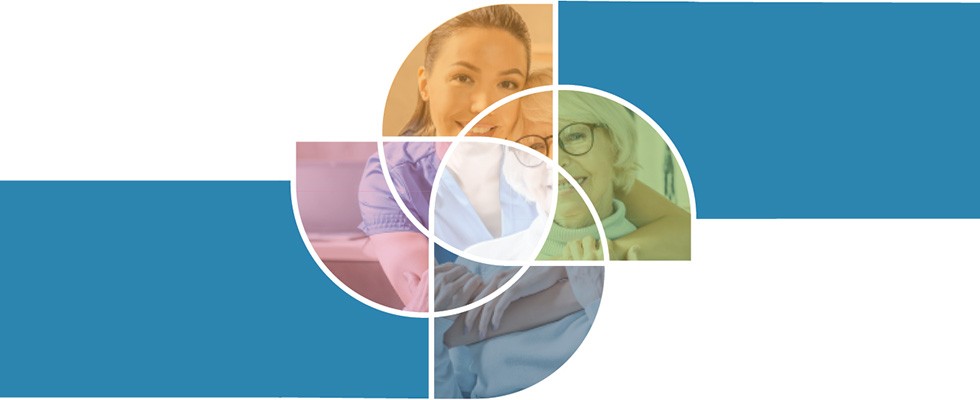 Tuesday, March 31st, 2020
HomeCare's Salary & Benefits survey steps into the business processes and minds of business owners to bring you the latest trends in salary, hiring and human resource practices. The annual survey asks industry leaders in both the home medical equipment and home health spaces for feedback on their practices. Take a look at how these two homecare industries are the same—and where they differ—and let this survey serve as your guide as you manage your own business.
---
Hospice Is Expanding
In 2020, we saw more hospice providers, up to 14% from 9% in 2019. Still, the majority of providers who responded offer home health or personal care services, at 37% each.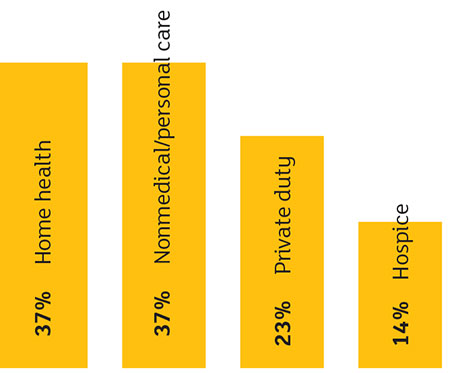 ---
Higher Turnover
42% of HHA survey takers have been in their roles for more than 10 years. More HHA respondents have been in their role for less than year (14%), versus their HME counterparts (3%), reflecting the high turnover in the industry.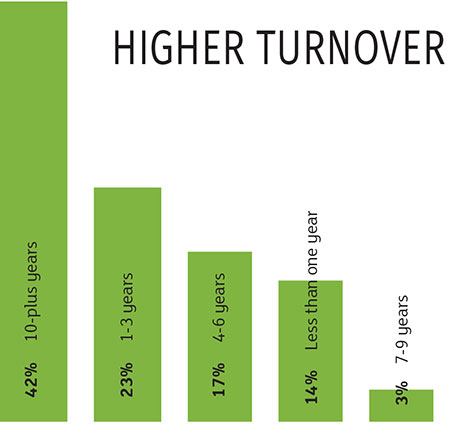 ---
Most Are Salaried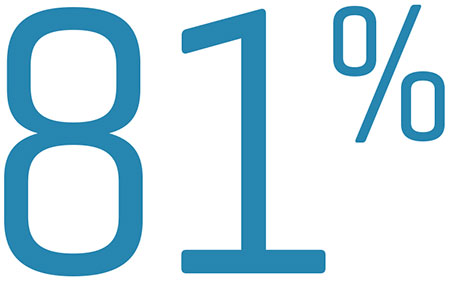 81% of HHA respondents are salaried and of those, 31% are C-suite executives.
---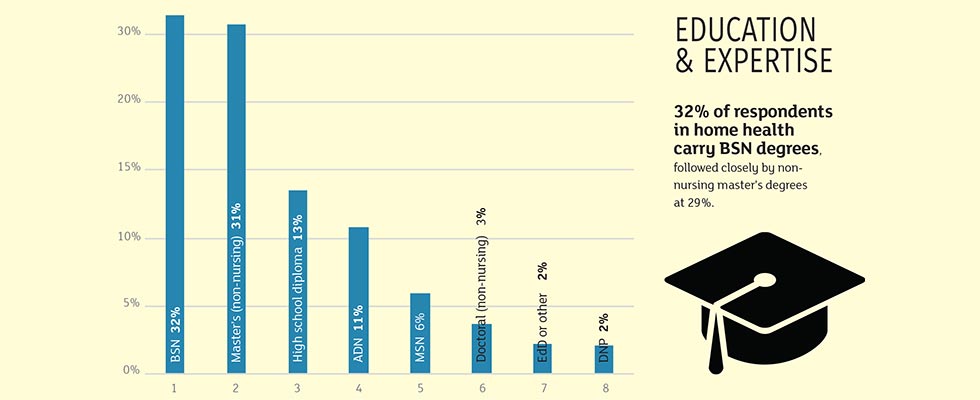 ---
Revenue Reported
40% of providers report revenues under $1 million and 30% report revenues in the
$1.5 million-$3.5 million range. Only 3% of providers report revenue over $100 million.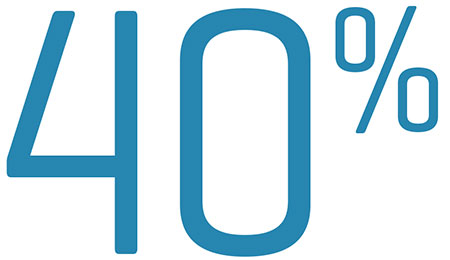 ---
Similar to their HME counterparts, HHA providers are investing in their employees by offering benefits, with the majority offering medical insurance (66%) and 401(k) plans (55%). Nearly 8% more HHA providers offer continuing education versus their HME counterparts, and automobile reimbursement remains popular in this mobile industry. Unlike 2019, fewer HHAs are adding benefits (40%), but the industry is continuing to recognize the value of employees.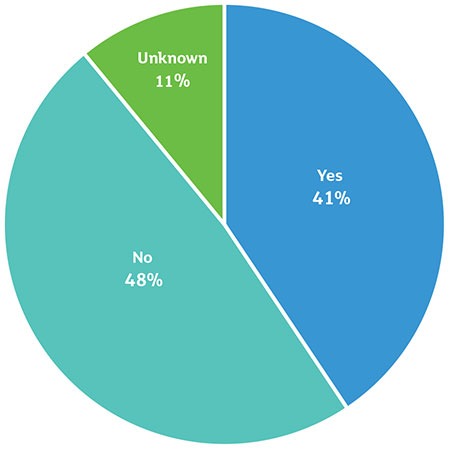 Left: Have you or your organization added more flexible plans
to your benefit choices to help retain employees?
---
PDGM Hits Hiring
In the midst of reported staffing shortages, 42% of agencies said their staff either remained the same or increased in 2019. As would be expected, 29% of agencies added home health caregivers and 21% of agencies added nonmedical caregivers. In the midst of the caregiver shortage, 16% of agencies are also looking for human resources, recruiting and payroll workers.
The Patient-Driven Groupings Model is bearing down on the industry, and 64% of providers reported plans to freeze hiring in 2020. Just 25% of providers have no staffing changes planned this year. Those who are adding to the ranks are focused on home health caregivers and nonmedical staff.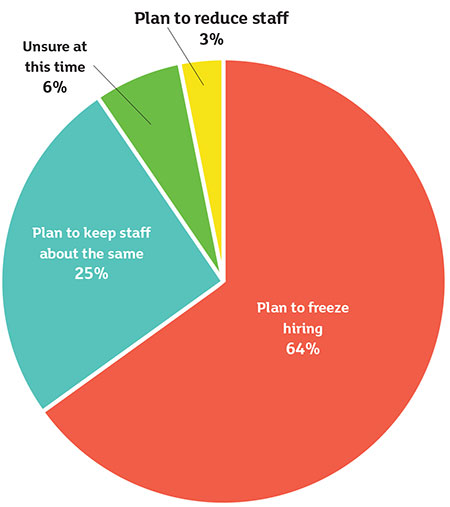 ---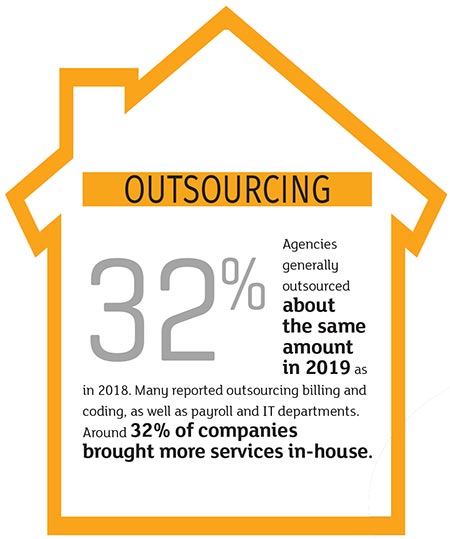 ---
Raises Down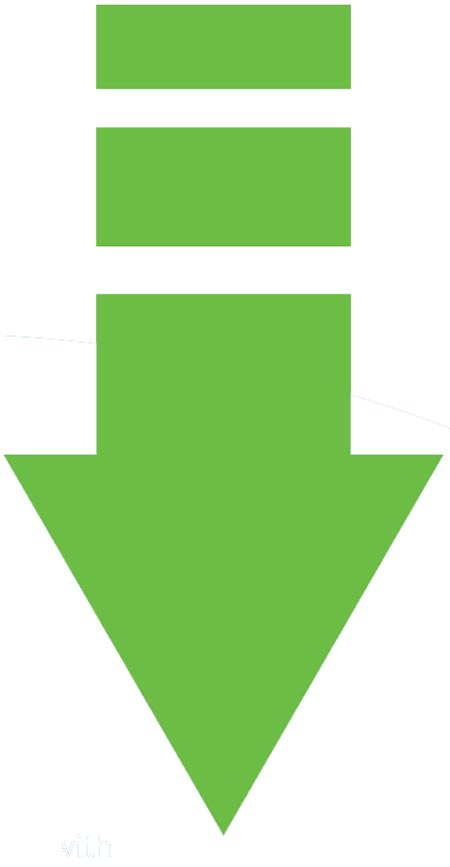 Fewer raises were given or received in 2019 than 2018 (43% vs. 62%), but agencies cited performance and cost of living as reasons for rewarding employees with bumps in pay. Other reasons cited included bringing salaries into alignment with industry norms and individual employee performance.