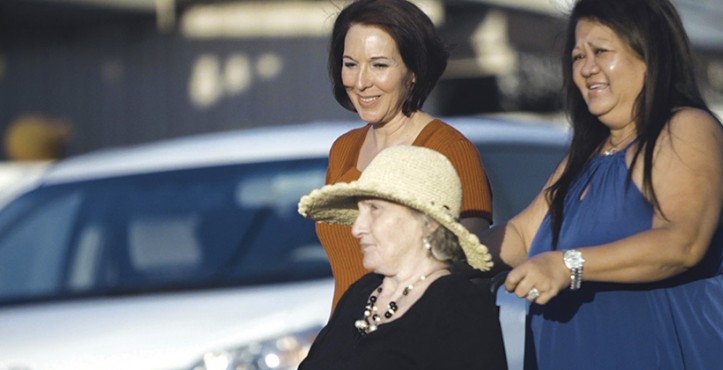 At 'Ohana Health Plan, a WellCare Health Plans, Inc., company, getting members the right care, in a setting where their health can be fully supported, sometimes means thinking outside the box. Hawaii's adult foster care (AFC) program provides an alternative to traditional long-term care for members who are unable to care for themselves.
The program provides nursing home-level care in a home environment for those who are eligible for Medicaid and SSI. Qualified and fully credentialed families open their homes to someone in need and care for them as they would a family member. Services commonly include assistance with activities such as eating, bathing and dressing; household chores; meal preparation; transportation arrangements and providing social and recreational activities. The homes are monitored with regular visits and caregivers provide the state requirements and documentation of everything done for the patient.
"We use a coordinated care approach designed to ensure all members receive the unique services and support they need to achieve and maintain the best health outcomes possible," says Rida Ching, director of service coordination for 'Ohana.
In 2010, an AARP Public Policy Institute report found that there were nearly 19,000 licensed and certified AFC homes nationwide, with room to accommodate more than 64,000 people.
AFC was the answer for Debra Prebor of Kailua, who was running out of options to provide a safe environment for her mother, Yolanda Flahive, an 83-year-old 'Ohana member who suffers from dementia. Before entering the AFC program, 'Ohana tried to help Yolanda stay in her home by arranging caregiver visits, but—confused and afraid—she would not let anyone into her apartment.
"I support the Armed Forces in a civilian and reserve capacity and would often have to be away for up to a month at a time," Prebor says. "I would worry because I never wanted to leave my mother, but without nearby extended family, we needed help and we are grateful to have received it."
To date, nearly 800 'Ohana members are receiving care through AFC. Because members are located in existing, single-family homes, public sector costs are limited to the financial assistance needed to support those who qualify. Cost aside, many people simply do better in a home environment. 'Ohana service coordinator Donna Oshiro and others on 'Ohana's care management team worked closely with Prebor to ensure that Yolanda's and the caregiver's personalities would result in a successful placement.
"It's a setting where the member can feel wanted and cared for in a family situation," says Oshiro. "And their families and friends still remain an integral part of their lives."
Yolanda's progress began to improve soon after arriving to her new home. She is visibly happier and on good days is able to engage in conversations with her daughter and grandson.