Understand this directive and its effects on your business
Wednesday, December 18th, 2013
Before we delve into the background of the Face-to-Face (FTF) regulation, I want to plant the seed that in today's audit-heavy environment, most businesses are already 75 to 90 percent in compliance with what the rule requires of you. While not without frustrations, this is also a change that providers should embrace to make your operations more effective, instead of defaulting to the presumption that this is yet another change that moves us to fight or resist. This article will lay out the basic principles—then it is up to you to decide how you will approach implementation within your organization. On Nov. 1, 2012, CMS posted the final rule to implement Face-to-Face (FTF) requirements for DME. In the proposed rule, CMS originally suggested the rule to go into effect on Jan. 1, 2013. However, the official implementation date via the final rule set Jul. 1, 2013, for implementation. However, 30 days before implementation, CMS announced a delay in the enforcement of the final rule until Oct. 1, 2013 because some providers needed additional time to comply. Before it was all said and done, CMS posted yet another press release on Sept. 9, 2013, announcing that the enforcement deadline would be pushed back once again. This time, CMS is not committing to an official deadline; rather, they directed providers that enforcement of FTF compliance will begin "… by a date that will be announced in calendar year 2014." While the press releases cite provider struggles as a driving factor, it makes no mention of CMS's contributory role. Struggles to put procedures in place to accommodate this ruling have been largely due to the lack of education produced by CMS. The first piece of education was released on May 31, 2013, via MLN Matters article MM8304, which was quickly distributed by the DME MACs in an effort to educate providers. However, MM8304 had to be revised within 30 days of publication due to the fact that it did not speak to all of the core changes implemented by the Face-to-Face rule, primarily as it relates to the requirement of written orders. Furthermore, the publication gave no additional insight beyond the basic tenants of the rule, and to date, many questions still remain unanswered. Despite the non-specific delay in enforcement, providers must still consider what implementation will look like for their business. It is important to note that a delay in enforcement is not the same as rescinding implementation or delaying the rule itself. Therefore, we must begin with what we do know and make good faith efforts at moving forward with compliance. The crux of the rule mandates that in order for certain items of medical equipment to be payable by Medicare, the patient must have an office visit/FTF to document why the equipment is necessary before the equipment can be prescribed or delivered. While the FTF must occur before delivery, the visit can take place up to six months before the service is rendered (unless the LCD specifically mandates stricter guidelines as is the case with power mobility devices (PMDs) and the 45-day window). This is an obligatory mandate. If the patient goes after the service date, the original delivery is not payable. In the proposed rule, CMS originally suggested allowing a 90-day-before/30-day-after window for the FTF to occur. In the final rule, they extended the "before-window" and eliminated the "after-window." The final rule also stipulates that only a doctor of medicine (MD) or a doctor of osteopathic medicine (DO) can officially document that a FTF visit has occurred. While Physician Assistants (PAs), Nurse Practitioners (NPs) and Clinical Nurse Specialists (CNSs) can still legally order DME and conduct FTF visits, under this rule for the specified products the visit is considered incomplete/invalid without an MD or DO documenting that the visit occurred (via a legible signature or co-signature). Now for the extra hassle of documenting this additional step—the supervising/attending MD or DO will be able to bill an extra fee to Medicare for their trouble. A new HCPCS G0454 will reimburse the physician signing off on a PA, NP or CNS FTF notes. The reimbursement equates to somewhere between $10 and $20 (the fee is based on existing CPT code 99211). This is billable one time per visit regardless of how many items were prescribed. The G code will only be payable if a covered DME item is prescribed. The physician cannot bill an evaluation and management (E&M) service on the same date and still be eligible for the G code due to the fact that billing should be tied to a PA, NP or CNS office visit. Limiting PAs, NPs and CNSs is the most controversial directive in the final rule. In many states these individuals can operate independently and are not routinely under direct supervision of an MD or DO. Regardless, these entities must seek out an MD or DO to sign off on FTF visits for affected products. With regard to other clinical specialists and medical professionals, CMS is insistent that only MDs, DOs, PAs, NPs and CNSs can document FTF visit requirements. CMS clarified in the final rule that Clinical Nurse Midwives are not eligible to conduct FTF visits for the purposes of this program, they are a distinct specialty and are not equivalent to Clinical Nurse Specialists. Additionally, while Physical Therapists (PTs), Occupational Therapists (OTs) and Speech Language Pathologists (SLPs) typically participate in the assessments and evaluation of Medicare beneficiaries, for the purpose of ordering DMEPOS items, they cannot independently document the FTF visit. These directives are not new, and simply reinforce existing regulations. Given the requirement to conduct a FTF visit, is there any possibility that the visit could take place via a telecommunications system? Well, CMS does speak to the coverage of visits that fall under the telemedicine provisions of the Social Security Act §1834 subsection (m). Specific directives were published on this topic in 2011 by CMS. Don't get your hopes up, though—the guidelines are somewhat restrictive on when telemedicine visits would be covered.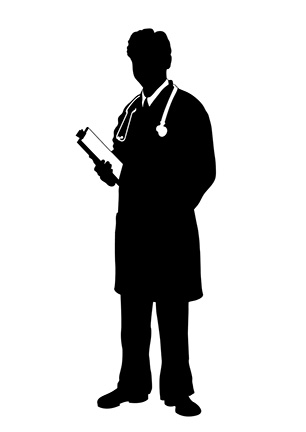 Unless the physician is participating in a demonstration project in Hawaii or Alaska, chances are it won't be covered. Another exception does apply to patients and physicians operating in rural areas that are not encompassed by a Metropolitan Statistical Area (otherwise exempt from competitive bidding). However, while provisions exist for telemedicine, for most suppliers, we do not see this as a viable gateway to bypass in-person visit requirements. In order for the FTF documentation to be considered valid for the purpose of justifying medical equipment under this rule, the notes must spell out the need for every prescribed item. CMS clarified the FTF must include: 1) an evaluation of the beneficiary, 2) a needs assessment for the beneficiary or 3) treatment of the beneficiary for the medical condition (that supports the need for each item of DME). The use of templates to satisfy the medical need requirements is addressed in the final rule, and although CMS stated that templates are not specifically approved, neither are they prohibited. This leaves open the possibility that clinical templates may ultimately find a place in our space. However, the rule makes it clear that providers are to use "great caution" when considering the use of templates. CMS strongly frowns upon check boxes and templates with limited options or pre-defined answers. When considering affected products, it is easier to start with what is specifically excluded from this rule and that is limited to orthotic and prosthetic (O&P) devices—at least for now. CMS expressed its intent to tackle O&P (which will include enteral and parenteral nutrition) in a future rule-making endeavor. CMS used four criteria to determine if they should subject a HCPCS to the FTF mandate:
The item is already subject to the written order prior to delivery (WOPD) requirement set forth in the Program Integrity Manual.
Fee schedule items listed with a price ceiling of $1,000 or more.
Items the DME MACs feel are subject to fraud and abuse.
Items CMS believes to be subject to fraud waste and abuse based on reports of the OIG and GAO or other oversight entities. *CMS will exclude any item where regulations explicitly state a FTF is not necessary.
In the final rule, CMS includes an initial listing of 166 HCPCS that cover:
Support surfaces
TENS
Seat Lift Mechanisms
Hospital Beds
Oxygen equipment and supplies (specifically gas, liquid and contents are mentioned in the HCPCS table, but it does not mention concentrators, home fills or portable concentrators)
Ventilators
Chest shells and wraps
Percussor
Cough Stimulation Device
Respiratory Assist Devices (RADs)
Continuous Positive Airway Devices (CPAP)
Nebulizers
Glucometers
Lymphedema pumps and accessories
UV therapy
Pelvic floor stimulators
Neuromuscular stimulators (NMES)
Osteogenesis stimulators
External ambulatory infusion pump
Traction Equipment
Manual wheelchair accessories
Rollabout chairs
Transport chairs
Speech Generating Devices (SGDs)
Manual Wheelchairs
The major curve ball in this regulation is that every item subject to the FTF requirement will also be subject to a mandatory written order prior to delivery. This means no more verbal orders can be accepted on these products. CMS acknowledged comments that providers felt this would delay delivery and cause 
issues for patients with critical needs. CMS discounted the concern but stated they will be monitoring any ill effects beyond implementation. CMS outlined that the order must contain at a minimum, five key elements: (1) Beneficiary name, (2) Item of DME ordered, (3) Prescriber's National Provider Identifier (NPI), (4) Signature of the prescriber and (5) Date of the order. Securing the prescriber's NPI is a new requirement; but CMS did, however, ratchet back two additional items (diagnosis and usage instructions) that it originally wanted on the dispensing orders. Because of this mandate, if the dispending order does not have an NPI or one of the other five elements, suppliers cannot dispense the equipment until the minimum number of elements are provided by the physician and documented in writing. It is important to note that dispensing and billing requirements are very different. For billing purposes, and in order to be in compliance with detailed written orders, you will have to secure additional routine data elements such as quantity, frequency of replacement and other elements which are outlined in the LCD/medical policy for each product. There is no need to have two separate orders if one can be secured that is sufficiently detailed to meet dispensing and billing requirements. If the dispensing order received from the physician is not complete, then it is in the supplier's best interest to proactively secure a detailed written order that contains all elements for both dispensing and billing purposes, and once in hand, the supplier can dispense the equipment and bill more expeditiously once the FTF and LCD criteria are documented. The rule applies to everyone that bills these covered items to the DME MAC for reimbursement. There are no carve-outs for specialty groups such as pharmacies and the like. Ultimately, providers will have to reexamine the impact on delivery of these products. The requirement to have a written order is one more step, but it does make for a stronger process. By accepting verbal orders in the past we have struggled for too many days to get the formal order signed by the prescriber who no longer sees the paper work as a priority. Providers have taken on additional risk in good faith only to find out that coverage criteria have not been met and the equipment is not payable. Many organizations have long stopped accepting verbal orders, and if this is the case for your organization, then you are halfway down the road to complying with the rule. Additionally, because so many of the items subject to FTF are also subject to pre-payment audits in the current audit-heavy environment, many providers are already getting medical records in anticipation of the audit requests. A proactive strategy in adopting FTF will help providers to further reduce DSO and give them an opportunity to pre-screen the caliber of medical documentation prior to providing product. This step takes us further down the road of compliance with the rule. Adoption of FTF enforcement internally can result in reduced risk to providers that embrace the opportunity to pre-screen documentation and use the information to make informed decisions and deliveries. If the documentation is not good, then another visit or assessment can be performed in a timely fashion, or an Advance Beneficiary Notice (ABN) can be executed with good cause, thereby reducing risk to the provider. Furthermore, presenting this to referrals can also be a challenge, but asking for medical documentation up front can actually save time for a doctor's office, too. If they are calling in an order, they already have the chart open and active—why not send what they have before the chart gets filed away? Requesting records at a later time means the physician's office has to retrieve an archived file and the supplier absorbs a longer days sales outstanding (DSO). For these reasons, some companies maintain that putting forth a few barriers to access, and standardizing it so everyone has to play by the same rules, makes all of our businesses stronger for the effort. Will your organization embrace the FTF rule?