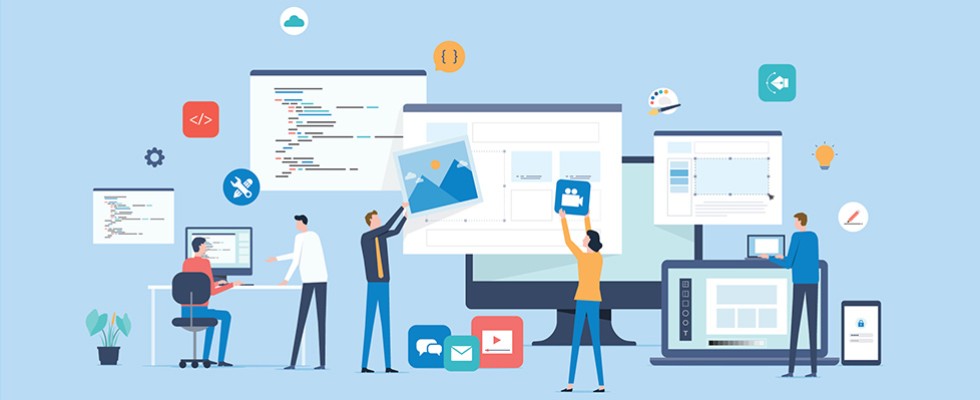 Thursday, February 2, 2023
Most businesses have multiple operational processes and workflows that make their organizations tick. In banking, for example, the onboarding of new customers is a complex process with many steps involved, from filling in the initial form to uploading documents, identification verification and credit checks. The ease of this process can even determine whether or not you choose a particular bank.
In the homecare sector, because of the many different processes needed to provide high quality person-centered care—as well as to comply with the regulatory requirements of organizations like the Care Quality Commision—many care providers see a single software solution as unsuitable for the entire range of tasks that need to be carried out.
This explains why we usually see a system for each separate process: for example, a rostering and care management system to ensure the efficient rostering of service user visits with available and compatible carers; a different system to ensure compliance with regulatory standards, including the easy production of evidence; another for management and business reporting; and then, of course, one for generating staff payroll and client invoicing, calculating holiday pay and managing staff reviews and qualifications.
On top of all that, care workers also need to maintain comprehensive and accurate time-sensitive records about their clients, care visits, care planning and incident reports and manage medication with trackable completions and notes.
Homecare agencies also need to have a process in place to help their carers manage their travel time—not just to improve productivity but also (especially with the soaring cost of living) to reduce fuel costs. Some will want to pay their caregivers for mileage and travel time, and these processes are very time consuming without suitable software tools.
Providers should also have systems that would allow real-time information sharing between location-bound office staff and mobile care workers. And 24/7 communication with the wider care circle that includes family and loved ones, community health professionals and emergency services has become essential.
In-home care providers need systems that effectively and efficiently manage all of these multiple processes. However, the most fitting response to this challenge may not be adopting multiple systems for each of these processes, but rather having one single solution.
Why an All-in-One System? Why Now?
With the advancement of cloud-based software solutions since 2015, there are now a number of homecare software providers that aim to offer an all-in-one solution for these multiple processes.
All-in-one solutions offer many benefits. First, they provide increased productivity, since users don't have to switch back and forth between different software. This saves time and money. Staff are able to work faster, accomplishing the same tasks on a tighter schedule without needing to juggle their work across multiple systems. Because staff are trained on a single system, there is less confusion and more efficient working processes. Once staff is trained, productivity increases as employees don't need to switch between systems.
Secondly, there is no need for duplicate data input into multiple software systems and no worries about data syncing between multiple systems. Having a single pipeline can make data entry easier and reporting more robust with helpful insights. There is no need for integration between software systems—for instance, between care planning and rostering systems. And if one of your systems decides to roll out new functionality, there is no worry about integration with the other software you
are using.
Costs for all-in-one solutions are generally lower because you are only paying for a single system and not for multiple software licenses, with the added advantage that you only have one supplier relationship to manage.
Finally, cloud-based software has the capability to grow with your business. New features are constantly rolled out seamlessly, and these are all included in the subscription price you pay, so there's no need to worry about extra costs in the future. Subscription-based pricing also allows for support and future enhancements to be included in the monthly fees.
The Bottom Line
Just as in any other sector, homecare agencies need to look at their processes and workflows and determine how they can be made more efficient for the overall running of the business, for users and for their clients. The time may have come to re-evaluate the many systems that have been adopted along the way and look for the single solution that can drive your care business into 2023.
Of course, no business would be able to manage 100% of its processes with just one overarching all-in-one software solution. Some processes, such as accounting, human resource management and project management, already have sophisticated solutions from the likes of Xero, Sage and WorkDay, and homecare management software shouldn't strive to reinvent the wheel to incorporate features for those kinds of processes.
Instead, solutions should aim to enable easy data interchange so that smooth service is provided and time is given back to carers to do what they do best.