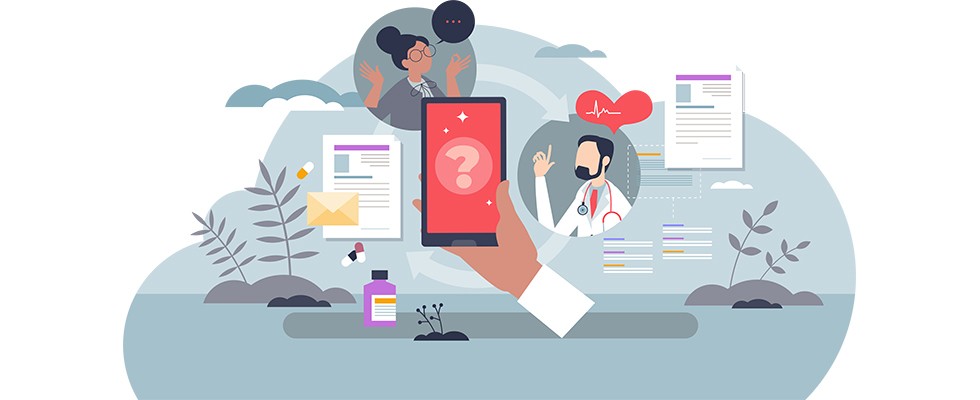 This federally mandated technology is changing the game
The 21st Century Cures Act, enacted by the U.S. government in December 2016, aims to eliminate bureaucratic obstacles that result in patients waiting too long for treatment and advanced cures while instead focusing on research and access to new drugs. It was drafted to help accelerate the development of pharmaceuticals and medical devices, to raise mental health service standards, to expedite disease research and to ease regulatory and administrative burdens associated with the use of electronic health systems and health information technology.
The implementation strategy for the act consists of a phased rollout with various compliance deadlines assigned to each phase and set to go live over the next few years. As part of the act's second phase, states have been required since January of 2023 to implement electronic visit verification (EVV) for Medicaid-financed home health care services to avoid a reduction in federal Medicaid funding. Adherence to this rule helps ensure that home health care workers arrive on the job and complete the approved tasks. However, the law didn't provide detailed implementation instructions, which left states with considerable freedom to use their own designs and technologies, or even build on existing systems. Agencies delivering services were required only to have some type of technology in place—either a state-offered EVV system or their own EVV system—to connect to the state's system and upload data.
Noting the many benefits of EVV—such as incentivized timeliness, record accuracy and online security—many agencies took advantage of the federal mandate's flexibility and chose to implement innovative, fully integrated homecare management solutions to seamlessly connect the entire homecare ecosystem in real-time.
Agencies have eased their transition to compliance and improved their staffers' routines by utilizing these platforms, which offer many advantages outside of legal compliance. Tools to increase efficiency and productivity, optimize workflows and improve visibility and insights by all parties—resulting in better member outcomes—are being used across the industry thanks to the widespread adoption of this innovative technology.
The Right Tools Help Providers & Simplify Operations
Adherence to the new EVV requirement gives health care providers improved access to a centralized file of information and data about a patient's condition, treatment plan, test results, medication and prior observations made by other care practitioners and clinicians. With this vital information at their fingertips, physicians can streamline care, avoid duplicate efforts and make more informed decisions on the course of treatment.
Long before the most recently implemented EVV phase went into effect, however, caregivers were already working tirelessly to help ensure better outcomes for their patients, making observances to document changes in condition as well as social determinants of health, administering medication and assisting with everyday personal tasks. Their admirable commitment is apparent in the jobs they perform and the records they keep.
Properly gathering and documenting the information is half the battle, and homecare agencies handle those tasks every day. The second half is ensuring the agencies' collected information does the most good by securely and safely organizing, formatting and uploading it through a reliable platform for storage and easy accessibility.
Fully integrated homecare management software does just that—seamlessly connecting caregivers with payers and providers while enabling better transparency and a greater level of operational efficiency.
Compliance Helps Homecare Provide Value-Based Care
When homecare agencies use comprehensive platforms with 21st Century Cures Act provisions in mind, they advance the industry's much-needed shift toward value-based care. Agency owners are helping to facilitate better outcomes for patients, decrease hospitalizations and extra treatments, and bring an overall reduction in the cost of care by encouraging caregivers to focus on preventive care. Additionally, some states have included satisfaction surveys in their EVV systems, which may help gauge how accurately a patient's service plan is addressing their specific needs and goals.
Despite earnest efforts to improve outcomes, condition declines and incidents do occasionally occur. In the event a patient suffers a serious incident or health setback, data points collected by homecare workers through EVV platforms provide insights into the investigation and remediation of the critical issue. Using an effective system to track these occurrences can assist providers and state Medicaid staff in monitoring, understanding and remedying the problem to prevent a repeat episode. Agency owners and their teams make considerable differences when those types of issues arise since they are at the forefront of a patient's care regimen and can intervene early.
EVV Adds Protection & Benefits for Homecare Agencies
Without EVV or access to mobile health records, caretakers may jot down notes, complete forms and record observances later. Whenever multiple steps are involved or information is not recorded right away, it creates room for error. EVV is essential for the most accurate patient records. Ineffective team communication has been found to be the root cause of approximately 66% of all medical errors. In addition, the root cause of most malpractice claims is a breakdown of communication between the clinician and the patient. EVV's provision of easy and immediate access to records helps decrease the likelihood of gaps in care due to delayed or inadequate information. Plus, having proof that all homecare visits were conducted properly according to time, date, frequency and reporting guidelines helps ensure an agency is protected should any legal proceedings stem from an incident.
While EVV is focused on patient wellness and program accountability first and foremost, it also offers some added benefits to agencies, such as speedier payments, quick and efficient billing and easier scheduling. Most homecare agencies are reimbursed by the government—an often lengthy and tedious process. EVVs help speed up and improve revenue cycle management, allowing agencies to grow faster. And, as teams expand, the ability of new staffers to enter their hours in real time means billing codes are uploaded instantly, with no delays in processing employees' time. 
EVV platforms also help to accommodate staff schedules, even as more employees are added and patients' needs change or increase. To help users contend with frequent appointment and schedule changes, an EVV platform's mobile app provides access to the most up-to-date appointment information and allows reminders to be set for upcoming visits, minimizing unnecessary commutes, no-shows and scheduling errors. 
Understandably, whenever new technology is federally mandated, it can result in reluctance, pushback and an industry-wide scramble, especially when agencies and teams are already stressed due to increased demand for services and staffing shortages. However, EVV's benefits extend beyond patients to encompass homecare agencies, payers and health care provider teams, making it a critical step in the right direction. When utilizing the most advantageous, fully integrated homecare management solutions, EVV is more than just checking a box—it's proven to be an exciting innovation that is improving the homecare industry and paving the way for promising new developments