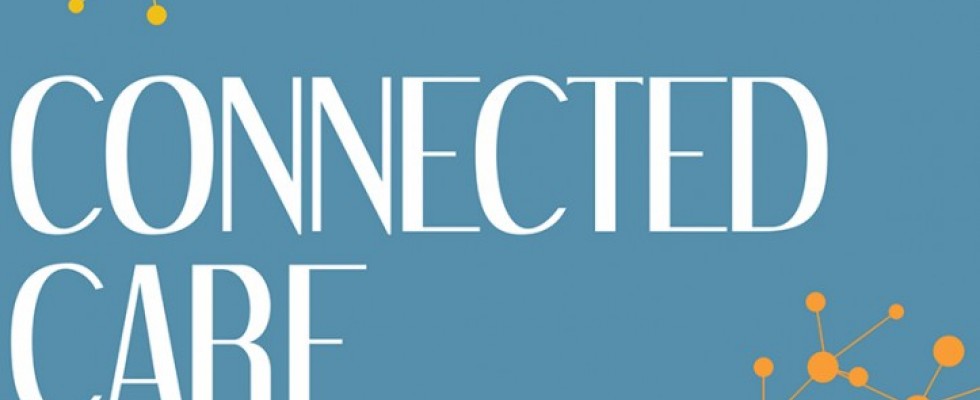 Telehealth, EHRs and Possibilities for HME
Thursday, February 1, 2018
Watch the evolution of an industry other than your own. Digest the lessons, vision your future, then invest. Indianapolis-based Stratice did, and according to CEO Jason Farmer, the health care technology company has built a connected (and he says growing) network of accredited HME suppliers and providers who have a direct and efficient line to prescribers.
In five years, Farmer says the company gathered 150,000 prescribers, primarily physicians. He anticipates more than tripling that number in 2018.
"The platform is expanding," Farmer says, "through 2018 to handle skilled and non-skilled health care orders, occupational and physical therapy, and, potentially, home infusion." The company enjoys scale through the nation-wide net of physicians, home health and medical equipment service providers.
How it works: Health care providers are connected to an open national network of more than 10,000 medical equipment distributors and suppliers. A web-based app provides connection and access, and ties into clinical workflow.
At the heart of this connected care? The EHR. It is intended to be the most comprehensive collection of patient data—all aspects of health in one location—shareable across channels from facility and care professional to medical equipment provider, payer and, last but not least, the patient.
"This provides an opportunity to improve—dramatically—the continuity of patient care and health outcomes," Farmer says. Stratice has integration agreements with about 200 EHRs, notably Athena and Allscripts, and soon, Epic and Cerner.
Aeroflow Healthcare's urology and breast pump divisions recently joined the network to fast-track ordering by way of Stratice's eOrdering Plus product.
"As Aeroflow continues to grow and service more patients and providers, we are constantly looking for ways to expand and streamline," says Josh Hill, EVP of Aeroflow Healthcare. "Stratice provided a logical and beneficial step forward by improving the process for patients, physician partners and employees in one comprehensive platform."
Pain and Promise
There is pain and promise in EHRs, says Laura Adams. Adams has led the Rhode Island Quality Institute and has worked through the implementation of EHRs.
"Clinicians are beginning to embrace IT and dramatically influence the evolution of EHRs," Adams says. "We're demanding that EHRs deliver comprehensive information at our fingertips, streamline coordination of care, deepen our relationships with our patients, and provide greater joy in work. The pain is pronounced, as EHRs seem more geared toward supporting administrative work than supporting and improving patient care. They can interrupt work flows, cause unintended consequences, and produce the feeling of 'death by a thousand clicks.' This too, shall pass."
The U.S. government stimulates, mandates and rewards these developments with expectations of adoption by individual health care providers and health care systems. The push culminates in a cross-functional digitization of all health care records and patient care needs—and Farmer says, "faster, more efficient transitions of care to home." By cutting down on non-reimbursable administrative time that is inefficient and often unreliable, providers can drive greater efficiencies, Farmer says.
"Direct electronic connectivity dramatically reduces the costs," Farmer says.
Part of the inspiration for the Stratice eOrdering product development came from the evolution and practice of SureScripts, which is owned by pharmacy companies and trade groups, Farmer says. Additionally, the product aligns with larger initiatives—the forces driving adoption of EHRs and telehealth nationwide.
The telehealth market is projected to be a $9 billion global industry by 2021 because of the increased need of health care providers to take a greater role in remote monitoring of patients who suffer from chronic conditions and respective of the shift to value- rather than volume-based business.
"At this time, we see telehealth as a wide-open field with little direction or regulation but numerous possibilities for the HME community," says Tom Ryan, president and CEO of AAHomecare. "As the year progresses and the telehealth landscape becomes better defined, this will become a greater focus for AAHomecare's Hi Tech Work Group as it explores ways telehealth can support home-based health care. We are eager to see where the industry will incorporate this technology and further this field."
Are We Feeling Better?
The health halo effect of connected medical devices and systems is that they have the potential to help improve health and wellness for the patients who use them. Are we feeling better?
Particularly for those in chronic respiratory patient care, connected devices may also help reduce unnecessary hospital admissions and readmissions—both are hard on patients, and they strain (and drain) the health care system.
Connected health progress and studies have occurred most in the areas of cardiac (heart), respiratory (lungs) and hematology (blood)—areas where care plans are increasingly involving homecare. The average health consumer may be acquainted with examples such as wearable devices (e.g., FitBit) and an array of health apps for self-monitoring, that are accessible through smartphones.
Interoperability ensures that a patient's data and insights are seen by all important members of the care team, in the platforms they use most, such as when other patient management platforms add patients' electronic health records.
Theodore Harvey, of young telehealth and wearable device connector SynsorMed, notes the development of "health care neighborhoods," the community that connects people with care from a variety of angles, including lifestyle factors such as nutrition and exercise.
SynsorMed's work includes a partnership with CAIRE to develop CAIREview, a web-based telehealth app that developed cloud connectivity for the company's stationary, transportable and portable oxygen therapy systems.
This connectivity helps not only track the location of the equipment, but helps medical equipment specialists monitor equipment performance and it can help boost referrals for the DME as they work to provide better service to their patients and partners, says Earl Lawson, president of both CAIRE and the Biomed Division of Chart Industries, Caire's parent company. CAIREview receives data transmitted from Caire's Bluetooth enabled oxygen concentrator via a smart Android and Apple device to provide a dashboard of useful information.
For Now, Connected Devices Help Drive Business Efficiencies
"Connected care is a critical part of the future of health care in general," Lawson says. "Over time it will be more realized. Long term, the future is about the delivery of virtual care and education. Near term, connected care is helping drive business efficiencies, and our immediate focus is on the DME provider but, over time, will include clinicians and patients themselves."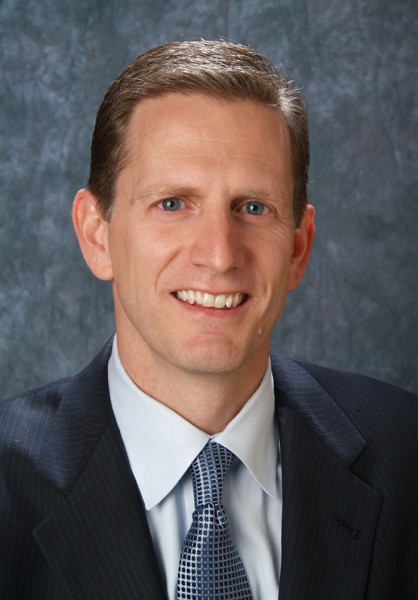 Earl Lawson, president of CAIRE and Chart Industries Biomed Division
ResMed recently added remote patient monitoring to its smallest CPAP device, a complement to the capabilities of the company's bedside CPAP devices. Participating in remote patient monitoring involves the consumer downloading an app to his or her smartphone and opting in to upload data to the cloud, where HME providers can view the data that is generated. The data is compatible with specific platforms.
"One of the greatest benefits of connected health is its ability to segment patient populations in the ways that will more efficiently help patients and their home care providers," says Jeremy Malecha, VP of SaaS Strategy Development for ResMed. "Among sleep apnea patients, for instance, it's crucial for HMEs to know how well their patients are adhering to PAP (positive airway pressure) therapy. When the right information is presented quickly and clearly, HMEs can more easily determine which patients need what types of support to improve health outcomes—and prioritize based on urgency and available resources."
Other "connected" products are the medical alert systems or personal emergency response systems." Their range, use and technology can vary. These products generally offer a fast track to help, through a call center or a nearby caregiver for example, when a person is in distress.
The FDA offers guidance on medical devices and cybersecurity, and in 2017, the agency partnered with the National Science Foundation (NSF) and Department of Homeland Security, Science and Technology (DHS, S&T) to hold a public workshop, Cybersecurity of Medical Devices: A Regulatory Science Gap Analysis. This workshop explored a variety of ways to strengthen medical device cybersecurity.
Read the full February cover series here.