Industry experts explain how using these tools allows providers to serve patients efficiently
Tuesday, September 8th, 2015
The biggest trend in the sleep disorders and breathing care market is toward a total solution, along with cash sales and a push for customer data and compliance. Payment is more often based on a demonstrated outcome. Enabling the broader approach are new technologies in the area of patient monitoring and engagement. Using these tools and applications enables providers to serve patients efficiently while achieving better compliance.
Philips Healthcare
Jim Doty, Sr. Director of Field Marketing philips.com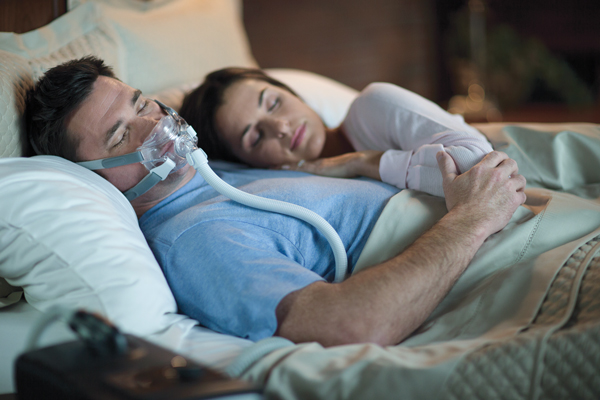 Amara View Full-Face Mask
HC: Tell us about your company.
JD: Philips Respironics has, for more than three decades, pioneered standards across the sleep care cycle. Our products include entry-level CPAPs and more advanced sleep therapy solutions, and our mask portfolio provides solutions that streamline inventory for providers and promote long-term use by patients. We also provide compliance management, patient self-management and resupply tools.
HC: How important is effective data technology?
JD: Connected, data-driven health technology—through sources from EMRs, sleep labs, billing systems and payers—is becoming a reality across many areas of health care and is fostering improved therapy for sleep disorders/breathing care. Centralized data is automating and eliminating a number of manual and administrative tasks, reducing both time and opportunity for error. Most importantly, connected heath technology is providing the right people with the right information at all times to increase compliance and adherence throughout the care process. We also offer technology, such as the SleepMapper, that allows RTs to use patient hours more efficiently.
HC: How are industry-wide challenges affecting your business?
JD: Reimbursement changes, government-mandated competitive bidding, compliance-driven payer policies and year-over-year market growth mitigation are putting pressure on medical device manufacturers and HME providers alike. But, with advances in connected health technology and better insights into patient data, HMEs today have a significant opportunity to automate and standardize operations, which will in turn better support the role of RTs.
HC: What new products is Philips offering?
JD: In addition to the new Philips HealthSuite digital platform that will deliver interoperability between all Philips solutions and industry systems including electronic medical records (EMRs), Philips offers the Alice NightOne, a home sleep disorder diagnostic system delivering lab-quality test results from the patient's home. We also have the new Amara View full-face mask, which is a minimal-contact, full face mask. Amara View's under-the-nose design prevents red marks, discomfort and irritation on the nose.
HC: What's the most important thing HME providers can do to increase revenue?
JD: Use data to drive efficient deployment of resources. Risk-scoring algorithms enable HMEs to identify noncompliant patients for interventional management and then direct RTs and patient support staff to focus on the patients who need the most assistance. As a result, HMEs can reduce high-touch follow-up with those who have adjusted well to therapy, and ensure RTs are focusing on the patients struggling with compliance.
HC: Where does customer education come into play?
JD: As health care moves to an outcomes-based model, engaging customers and educating them will only increase in importance. The definition of an educated patient is one who knows what to do, why they are doing it and who to contact when questions arise.
Better Rest Solutions
Chris Bishop, Director of Sales and Business Development betterrestsolutions.com
SoClean CPAP Equipment Cleaner
HC: What is the SoClean?
CB: The SoClean is an automated CPAP equipment cleaner and sanitizer that allows a CPAP user to sanitize and disinfect their mask, headgear, hose and reservoir every day, without taking any pieces apart. The machine does not require water or chemicals, and the equipment remains completely dry during the sanitizing process. Just pop the mask into the chamber and close the lid—the SoClean then pumps activated oxygen through and around the CPAP water reservoir, tubing, mask and headgear. This product stands out for the DME industry because it brings the perfect cash-sale opportunity.
HC: What trends are you seeing?
CB: Overall, more people are becoming aware of sleep apnea and the importance of treating it. As a result, more people are going in for sleep tests.
HC: What are major challenges facing this industry?
CB: With insurance regulations changing and reimbursements declining, cash sales are critical. We project that it will become increasingly important for DMEs to make sure that patients are compliant with their CPAP equipment, and an important factor to daily use is having clean equipment. SoClean effectively addresses this need.
HC: How does Better Rest stay successful?
CB: There is no product on the market like SoClean. It's the world's first and only automated CPAP cleaner and sanitizer, and not only does this keep us competitive, but it also brings value to our resellers.
HC: How important is customer service to your selling process?
CB: What really distinguishes one company from another is how an individual customer is treated—before, during and after a sale. We make sure that even after a person has bought SoClean, we are ready to help them with initial setup. With some people it can take two minutes on the phone while for others it may take 30 minutes, but it doesn't matter—we want everyone to feel happy and comfortable with their purchase.
Sunset Healthcare Solutions
Nikki Zemovich, National Accounts sunsethcs.com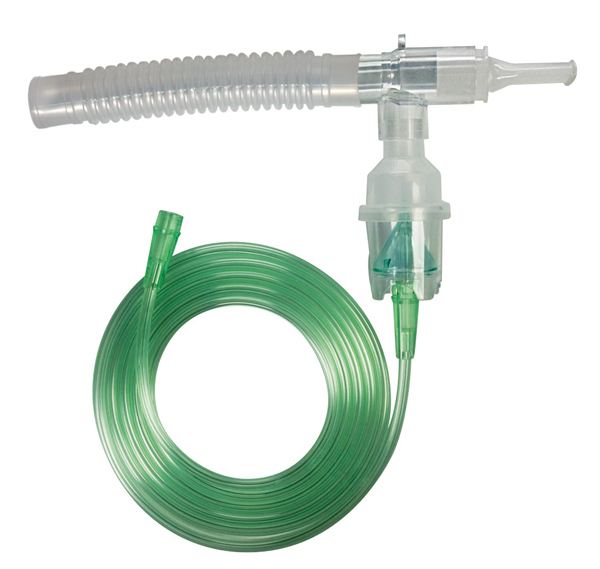 Sunset Healthcare Solutions Reusable Nebulizer Kit
HC: What kind of products does your company offer?
NZ: Sunset Healthcare Solutions is a manufacturer and distributor of respiratory disposables, offering a comprehensive line of products in multiple categories. Understanding the value of quality that patients place on their supplies helps us take the time to develop and deliver elevated, recognizable products.
HC: Where is the industry going in the near future?
NZ: We have noticed many providers leaning toward retail outlets and the option for patients to purchase items with cash, either in the DME/HME store or via the Web. In addition, portable oxygen is making its way into the market due to the decline in reimbursement rates. Everyone is trying to uncover creative ways to stay profitable while still keeping patient outcomes the top priority.
HC: Where are the challenges?
NZ: They mainly stem strictly from competitive bidding. The struggle is how to stay ahead of the program, as it's an ongoing task that takes a great amount of work, and patient compliance is the key; insurers are going to continue to push providers to prove patients are using their therapies effectively and, in turn, that proper use is driving more positive long-term outcomes. To help combat this, providers need to continue to get to know their patients and what needs they have.
HC: What advice do you have about staying relevant in a challenging environment?
NZ: We recently developed the Soft Cannula and Reusable Nebulizer Kit. The Soft Cannula provides extra comfort for the patient and is offered at an economical price for providers. By utilizing a Reusable Nebulizer Kit versus a disposable, it is not only more profitable in terms of reimbursement, but treatment times are shorter. Sunset is also focused on growing its line in regard to cash sales and services.
HC: How can companies increase revenue?
NZ: One approach is efficiency. Hone in on inventory levels and streamline purchasing along with cutting down on the amount of vendors, and utilizing drop shipping programs. It is also imperative to be well informed on new products that can decrease patient re-admittance and increase compliance. Reevaluating your medical disposable supplies is a relatively easy way to help meet this objective.
CPAP Supplies Plus/ Direct
Roberta Baron, President cpapplus.com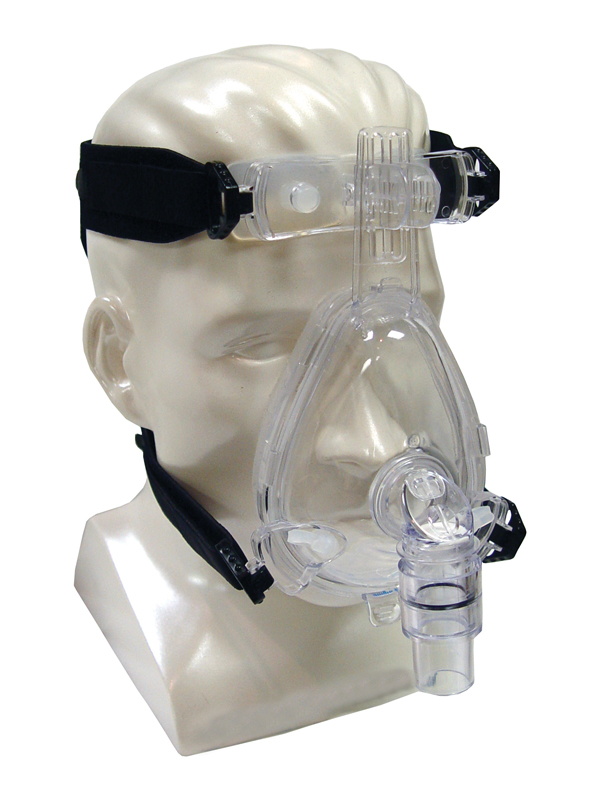 Whisper Soft Full-Face Mask
HC: What does your company offer?
RB: Our product line consists of every major sleep therapy manufacturer's machines, masks, headgear, filters, tubing, parts and accessories. We also carry our own CPAP nasal and full-face mask called the Whisper Soft. In addition, we welcome smaller entrepreneurial companies' CPAP products.
HC: What's on deck for the future?
RB: There are new mask technologies that are designed without the use of a cushion, and smaller machines that are pulling in technology from what could possibly be used in rocket and space applications. It will be very exciting to see the evolution of the industry in the next 5 to 10 years.
HC: What challenges do you anticipate?
RB: To profitably navigate the insurance arena, less expensive equipment will have to be offered, which is not always suitable for the patients and their needs. Therefore, I believe we will see a strong movement toward cash purchases by people who want to stay with the equipment they favor.
HC: How does your business find success?
RB: We are always looking for new products, including designing and manufacturing our own. We provide services such as qualifying our customer for reimbursement and home sleep testing. We also offer drop shipping for other companies. Our mission still holds true: Bring quality products at competitive pricing with quality service.
3B Medical, Inc.
Angela Giudice, Director of Clinical Sales and Education 3bproducts.com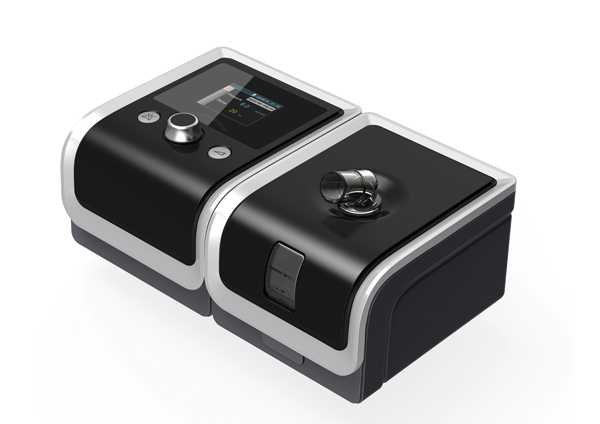 Luna WiFi Compatible CPAP
HC: Tell us about your company's products.
AG: 3B Medical is dedicated to providing quality sleep apnea therapy equipment at affordable prices. Our entire line of PAP therapy products works with iCodeConnect, the only totally free Web-based portal that manages your patients' compliance data.
HC: What's next?
AG: The medical and sleep-disordered breathing market is wide open for new innovation. With the debut of the Luna platform, 3B Medical is the first to bring WiFi to the market. WiFi is a no-cost way of collecting patients' usage and compliance data. Other new innovations include Bluetooth compatibility and the usage of QR Code to transmit compliance information easily.
HC: What issues is your industry facing?
AG: The major challenge for a home health provider is learning how to do more for less, and work smarter—not harder. For example, as many payers are reducing reimbursements, they are also increasing data reporting requirements. 3B's line of PAP devices, focused on free and no-cost data connectivity solutions, allows our customers to remain competitive and profit.
HC: How do you keep the patient in mind?
AG: Sleep is no longer one-size-fits-all. Patients are savvy: They research treatment and product options, and they are demanding better pricing on their products as their co-pays and deductibles increase. Thus, they are also more accepting of alternative brands. 3B Medical is the first to introduce WiFi technology, which transmits large amounts of data securely and at no cost. QR Code works in conjunction with a smartphone app, and it's as simple as scanning a code with your phone. Our focus is on our customers and developing the lowest cost delivery models for meeting compliance needs, while still giving patients the most advanced therapy options available.
Revsuppliance
Russell Parker, CFO/COO revsuppliance.com
HC: Tell us about your company.
RP: Revsuppliance is a complete resupply solutions company. We are unique in that we use only live contact with our clients' patients, and we completely manage the inventory, pick, pack and ship from our location in Oklahoma. Our company is the only complete solution to maximize the recurring revenue stream available to an HME with their CPAP base.
HC: What future trends do you see?
RP: In this field, patients need continuous care and monitoring, thus the labor burden on smaller staffed HME companies has increased. Most major manufactures have improved their PAP machine product line as far as Web-based compliance downloads via modems, with some even using cell-based collection of data; this helps, but if the provider does not use one single vendor exclusively, then they are left to manage several systems, which is a challenge. We believe live contact is a must.
HC: What about industry challenges?
RP: HME companies and sleep vendors alike must look at their expense structures and every line item. Sleep vendors must address and reduce cost of goods commensurate with the decrease in allowable, as those that can do that best will survive in this market.
HC: How do you remain competitve?
RP: We see the market going cash, especially when it comes to CPAP and smaller purchases. We are building into our call screen the capability to sell not just the mask at the cheapest price possible to the patient, but also sleep accessory products such as pillows, wipes, batteries, etc.