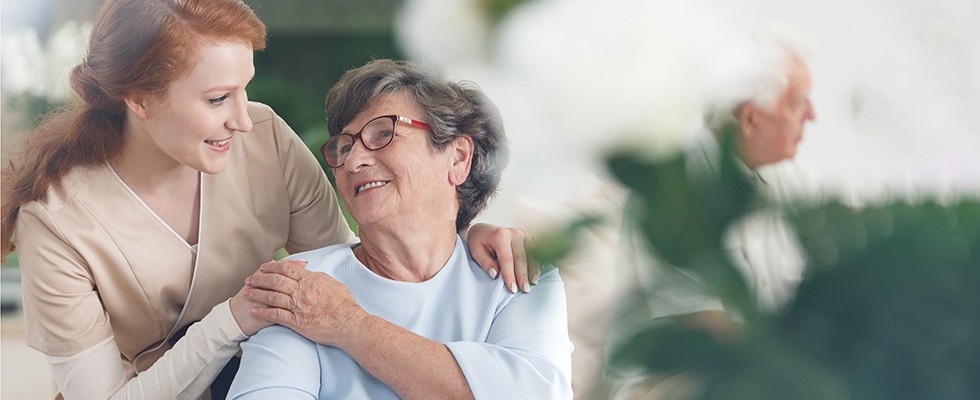 The time has come for HME and DME providers to become familiar with and even start to embrace value-based care
Thursday, August 31, 2023
By now, both in-home care providers and most home medical equipment (HME) and durable medical equipment (DME) providers are familiar with value-based care. It has been applied to hospital and physician providers in more traditional care settings for some time now, but is coming more into focus for those in HME and DME. To some extent, all providers that serve patients in the home will have to be familiar and engage with the general concept of value-based care as the Home Health Value-Based Purchasing (HHVBP) model rolls out nationwide in 2023.
The Basics
To refresh, value-based care (VBC) is a health care delivery model that "pays for performance," meaning payments to providers are based on health outcomes and the quality of services rendered instead of a fixed fee for a service. It combines a way of paying providers and a way of managing patient care to maximize quality, savings and efficiency. In some VBC contracts, providers share financial risk with insurance companies and can earn incentives for providing high quality, efficient care. In others, the providers, in negotiations with payers, take on full risk.
The Center for Medicare and Medicaid Innovation implemented the original HHVBP model in nine states at the beginning of 2016. Because of its measurable success, it was expanded in 2022 to all Medicare-certified home health agencies (HHAs) in the 50 states, territories and District of Columbia. All HHAs certified to participate in the Medicare program before Jan. 1, 2022, will be required to participate and will be eligible to receive an annual score relevant to reimbursement (also known as total performance score) based on their calendar year 2023 performance.
The design of the original HHVBP model leveraged the successes and lessons learned from other Centers for Medicare & Medicaid Services (CMS) value-based purchasing programs and demonstrations. The specific goals of the original model were to provide higher incentives for better quality care with greater efficiency, study the potential new quality and efficiency measures for appropriateness in the home health setting and enhance the current public reporting process.
Value-based care is here to stay in the home health and the HME/DME arena. According to Bain's recent  health care survey, 80% of payers are confident that shared and full-risk (that is, VBC) models will continue to increase. One of the more significant areas of growth in VBC is with Medicare Advantage members. But managed Medicaid is also growing, and commercial payers are ramping up their involvement in these arrangements, too.
This change to value-based care is a source of concern for some HME/DME providers. In general, most know that the transition is inevitable and that it is complicated, but many have questions about how it will work.
How VBC Works in HME/DME
Detailed operational recommendations are beyond the scope of this article. However, just as with direct patient care providers such as hospitals or physicians, HME providers will contract with insurers for reimbursement based on outcomes, instead of
fee-for-service (or product order and delivery). Improved patient outcomes must be supported by data and documentation.
In addition, physicians and hospitals that order medical supplies for their patients at home may rely more upon HME suppliers to bolster their own data on patient outcomes tied to reimbursement for the care they are providing to patients. This trend is also impacted by the shift to more and more patient care being provided at home rather than in traditional settings and the move to increased care coordination among providers brought about by VBC. In other words, the relationships between HME providers and their referral sources likely will become even closer than before.
"Sometimes those conversations [about your willingness to enter into value-based care arrangements] will take you a long way in dealing with referring providers or payers," said Laura Williard, vice president of payer relations at the American Association for Homecare.
Ensuring Compliance & Avoiding Risk
Each of these reimbursement changes mandate change across health care organizations to reduce existing silos in care—including managing legal and compliance risk. Understanding those risks is the first step to managing them.
Risks for HME providers associated with VBC arrangements include financial risk and fraud and abuse risk. A well-drafted contract and maintenance of an effective compliance program are two key legal and compliance risk mitigation strategies.
With respect to written contracts in value-based care arrangements, there is financial risk to providers if they fail to adequately define key terms such as "value," and there is fraud and abuse risk if they fail to outline in those contracts financial arrangement terms that comply with the anti-kickback statute, the Stark Law, the civil monetary penalties law and the prohibition on beneficiary inducement. Put simply, properly managing these risks involves careful contracting.
For example, clarity is key: Ensure clear contract language that defines standards to measure value with clearly outlined conditions and explicit start and end dates. Also, the contract should plainly state the arrangement's "value-based purpose." Of course, operationalizing these contract terms means implementing systems—perhaps using technology—to manage data to ensure that contract terms are fulfilled (including measuring patient outcomes) and to monitor the financial impact.
Stating Your Purpose
In VBC arrangements, one or more value-based purposes must be stated, and the financial arrangement must be consistent with those purposes. Some examples of value-based purposes stated in this way include:
Coordinating and managing the care of a target patient population
Improving the quality of care for a target patient population
Appropriately reducing the costs to or growth in expenditures of payers without reducing the quality of care for a target patient population
Transitioning from health care delivery and payment mechanisms based on the volume of items and services provided to mechanisms based on the quality of care and control of costs of care for a target patient population
Again, the details of these arrangements can be complex and involve coordination with other health care providers.
A practical and effective compliance program is also central to managing legal and compliance risks in value-based contracting. Preventing fraud, waste and abuse has always been a mainstay of HME compliance programs.
When adding VBC, ensure that any new operational elements are incorporated into your existing policies and workflows, which should be written in a way that is easy for employees to understand. Train your employees on those policies and workflows and any updates to them, and audit those processes to confirm they are effective. Fix any identified gaps and then reassess. Finally, promote a culture of compliance in which communication is open and employees are comfortable raising concerns without fear of retaliation.
Moving Forward
The time has come for HME and DME providers to become familiar with and even start to embrace value-based care as a strategic direction for the future. Although VBC is "the right thing to do," executing on it in your practice or business can be complicated and seem risky. With intent and planning, the financial, legal, compliance and other risks can be managed, allowing you to focus on maximizing patient outcomes and ensuring adequate revenue so you can stay in business and continue to provide needed supplies to patients.