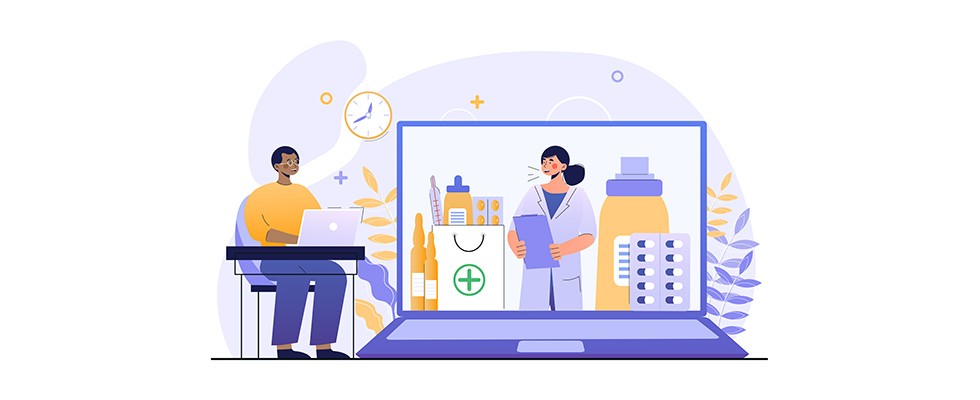 Managing vs. monitoring patients remotely
Tuesday, September 6, 2022
Remote patient monitoring (RPM) is having a moment. Thanks to the pandemic and other pressures, more patients are seeking hospital-level care in their home. And the pandemic has driven innovation in the space, with more advanced devices becoming available for at-home use. Biofourmis, a comprehensive care management platform including virtual multidisciplinary care teams, looks at RPM differently. Chief Medical Officer and co-founder Dr. Maulik Majmudar recently sat down with HomeCare to discuss the company's theory of remote patient management and how to improve care in the home.
HOMECARE: What trends are you seeing in health care technology?
MAJMUDAR: I think the silver lining of the pandemic really has been the fact that there's been tremendous acceleration of a lot of different movements and policies in the health care and health care technology space. We're seeing things around innovation in terms of new care models that leverage technology, the simplest one being telemedicine, the more complex being moving acute care and complex care into the home environment by leveraging technology and software and services. Other big trends, of course, are the use of data science and machine learning for drug discovery or for identification and diagnoses [of disease] or remote diagnostics.
HOMECARE: How does the strategy of remote patient management differ from remote patient monitoring?
MAJMUDAR: That's something I feel extremely passionate about; it's a subtle, but really critical, distinction of the words. I think the reason it's important is that historically people use the word monitoring, and they usually just mean physiological monitoring. And the reality of that is that it ends up being a set of devices to collect data and that's where it usually stops. That's what monitoring really means—collect a bunch of data—but it doesn't go as far to then say what you do with the data. And I think the reality is that to drive improvement in patient outcomes, you really have to figure out what the action should be against that data. I think the management piece is a combination of interpretation of the signals.
HOMECARE: Why does remote patient management matter for aging in place?
MAJMUDAR: I think there's a few points there. I think the most obvious one is it is not convenient or preferred by anybody, let alone seniors, to travel to and from clinic visits. And there's the situation where people are isolated or alone in the home. And for them, that visit is very valuable from a human interaction perspective. I think, first and foremost, the goal would be to right-size the clinical care model for the patient. I don't want to ever say it's only at-home care or only in-clinic care—it's really what suits the patient best. And sometimes with the same patient—today they may want an in-home visit, but tomorrow they may want a clinic visit.
And then there's the disease path, which is to say that even if you did in-person clinic visits, what is happening to your disease at home? How are we able to gain more insights into your disease longitudinally in a more frequent way, as opposed to episodic visits?
By having technologies that can monitor or help manage you in the home environment, this gives us more flexibility and more opportunities for interventions, as well as more ability to look at trends in disease as opposed to isolated time points. I think that is the fundamental advantage of doing care at home—the ability to manage the disease on a more frequent, more timely, more longitudinal basis, and of course, having some set of technology equipment or devices available to help do that in a safe and effective way is obviously preferable.
HOMECARE: Homecare agencies can have RPM in their back pocket to communicate with physicians. Are you seeing barriers to homecare agencies and health systems doing a good job with this? And if so, how do they overcome them?
MAJMUDAR: The fact that you have the technology doesn't mean that you can put it in place and it's going to work just fine. So, I think you need a set of platforms and processes and policies to make sure the utilization of the technology is effective for the eventual objective that you have, which is to actually improve patient lives.
But then the question is, like I said earlier, what do you do with the data? A lot of the analytics and the sophistication of interpretation of data comes from the fact that we want to be able to interpret this data in a way that doesn't overburden the clinical staff.
A lot of the gaps in the home health space have been: The device is available to collect data, but there's no interpretation happening in the field—it's sent over to the clinical care teams. How can you equip the staff with some level of sophistication of data science or interpretation of data to help them make the clinical decisions? That's the first layer.
The second layer is people—the ability to have 24/7 coverage to look at this data and intervene when necessary or answer a patient's question when it comes in the middle of the night. It's the ability to have that 24/7 virtual care team that augments the in-person, local staff. Augmenting the traditional models with some of these technology platforms and services is a great way to enhance the care model and make sure that we can still achieve the right outcomes in a cost-efficient way.
HOMECARE: What does the future of care in the home look like to you, and what will it take to get there?
MAJMUDAR: I had a recent unfortunate experience with my family, which is our entire family was sick with COVID …, which was brutal and painful. We have young kids that are not vaccinated, so it's especially stressful. It made me think about how I would have wanted to receive care in that moment. We had kids with fever, we were dehydrated, we needed to get all these things. And we're like, oh, do we go to the hospital? Do we expose people? Do we get exposed ourselves? So I think this idea of care in the home, in the future, to me is can we access care in the same high-quality way that you would get in the brick and mortar setting? We don't want to jeopardize the quality of care because a person is at home, as opposed to in the hospital setting.