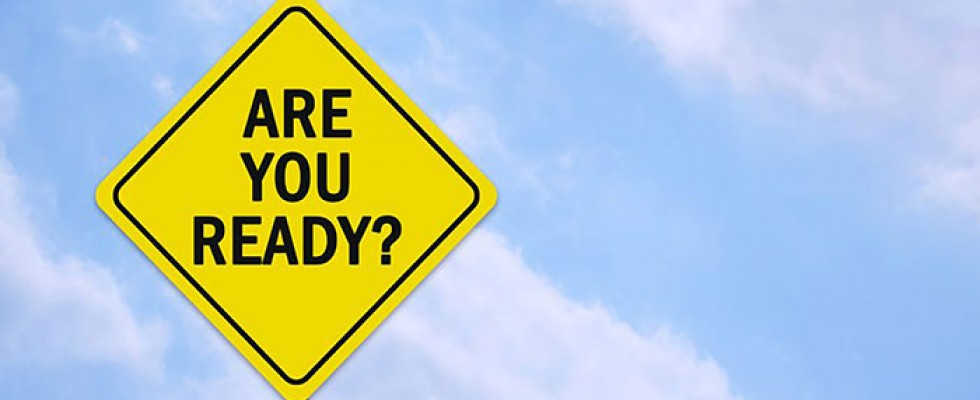 How 3 major providers are approaching the new care model
Tuesday, September 3, 2019
As the Jan. 1, 2020, start date for the Patient-Driven Groupings Model (PDGM) nears its arrival, home health care providers are busy fine-tuning their strategies for complying with the historic overhaul of clinical service funding by the Centers for Medicare & Medicaid (CMS). 
First proposed in July 2017, PDGM represents CMS's efforts to encourage value-based payment systems over volume-based methods in the home health care market—all with the intention of encouraging more effective clinical outcomes.
The change is no small matter. It stands to potentially be the biggest change to the home health care reimbursement process since the advent of the Home Health Prospective Payment System in 2000—a measure that created financial challenges for providers at the time.
PDGM ends the use of therapy thresholds as payment determinations. Moreover, it revises the duration for an episode of care from a 60-day period to a 30-day one. The new regulation will also result in 30-day billing periods.
With a Jan. 1 rollout anticipated, providers can expect a CMS that has a greater need for "thorough and accurate documentation" in order to get reimbursement, according to the National Law Review. This means clinical staff will be expected to better document "primary and secondary diagnosis codes" of patient issues, "as well as clinical indicators related to functional impairment," the publication notes.
The common thread uniting providers is the word "preparation." It's a theme embraced by home health care companies nationally as they plan for the various reimbursement changes and clinical tweaks required under PDGM.
Today, the big players are making it known they are well positioned to handle the changes expected from PDGM, even as they join advocates to try to push Washington for improvements.
Here's a look at what three providers are doing to get ready.
BAYADA
At BAYADA, the organization views PDGM as an opportunity to strengthen its core goal of generating positive patient outcomes and healthy employee experiences. Indeed, the provider's preparation for PDGM has resulted in the rollout of the Patient Driven Plan of Care initiative.
For BAYADA's Michael Johnson, practice president of home health, the new initiative is an effective way to ensure clinical teams are united in their care delivery during the first year of PDGM.
The Patient Driven Plan of Care "is facilitated through a huddle that occurs daily, during which the team assesses and reviews each new client's full picture and creates a plan that everyone is comfortable with," Johnson said.
Overall, employee collaboration helps the Moorestown, New Jersey-based non-profit organization provide adequate care—and multiple types of care—to patients in a manner that also conforms to CMS's revised regulation, he added.
"This multidisciplinary care planning approach is not new," Johnson said. "Rather, the speed and frequency of these touch points has increased, allowing our care teams to be nimbler and more responsive when both designing and executing a targeted, individualized care plan."
BAYADA's improved approach has already been implemented in four offices over the past three to six months, with stakeholders reporting positive results, Johnson said.
In this new regulatory environment, providers may find part of their job is to dispel misperceptions about the rule going into effect. Johnson said clarifying fact versus fiction is an important priority.
"One of the common misconceptions I hear is that because of the change in payment methodology for PDGM—removal of therapy-visit thresholds—that therapists won't have jobs," he said, adding that therapy is a crucial part of patient care and improvement. "At BAYADA we aren't aiming to eliminate therapy but rather to work carefully, as we always have, to ensure that we are providing the right amount of therapy for clients so they are receiving the appropriate care they need to ensure we maximize their functional outcomes."
Elara Caring
Meanwhile, at North Texas-based Elara Caring, ongoing preparation for PDGM has also resulted in a deeper reinforcement of the patient-centric principles guiding its clinical services, according to the company's CEO, G. Scott Herman, who oversees a fast-growing home health care organization serving the Midwest, U.S. South, Texas and the Northeast. 
"Our approach to patient care gives us a positive lens on assessing PDGM," Herman said. "We are… developing customized plans based on analyses of each business unit, clinical grouping and location and using those plans to educate our professionals directly" about how best to comply with PDGM.
Ultimately, PDGM will have an impact, but it does not necessarily have to be negative for patients, he added.
"Elara doesn't think [patient disruption] has to be true, and we have been fully preparing, planning and becoming well-equipped for this new model so our patients aren't burdened by it," the chief executive said.
Herman is very optimistic about Elara Caring's ability to thrive in a new compliance environment where PDGM is the law of the land.
"We have employed a strong team that has spent time developing tools to monitor chronic patients, which gives us a good sense of how PDGM will impact our business," Herman said. "The bottom line is this: The PDGM model is beneficial for companies like Elara Caring that provide the 'right care, at the right time, in the right place.'"
Interim HealthCare
Amid the planning for PDGM, Interim HealthCare's National Support Center is helping franchise partners conduct risk assessments to help clinicians establish individualized roadmaps on how best to prepare for regulatory changes.
Jane Hinton, the company's chief clinical officer, said the effort has already attracted a group of leaders who pride themselves on being expert resources for Interim's franchisees. Their leadership effort is complemented by Interim-produced webinars, tools and templates, as well as leadership conferences, presentations and a newsletter, she said.
To be sure, even the most organized outreach efforts can be met with reasonable questions from in-the-field clinicians and franchisees. In response, Interim has put forth an organized communications strategy to help clarify uncertain areas of PDGM.
"The most common questions are in a few areas," she said. "One is the financial impact and how are franchisees going to prepare for the changes in reimbursement. Secondly, how can they improve their processes to be more efficient? 
"Thirdly, how can they gather intake information which is necessary to provide correct coding and timing? There are many more questions and we address them on an individual basis with our franchisees," Hinton added.