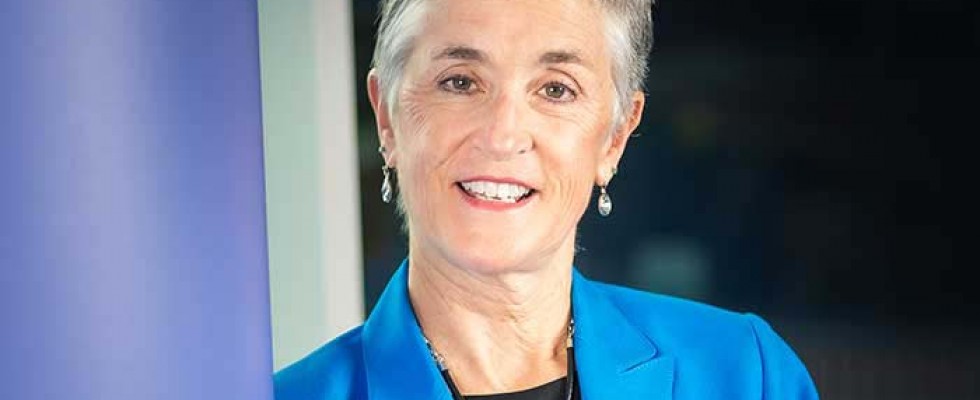 Sharing patient data across the care continuum
Tuesday, September 17, 2019
More than a third of home health and hospice organizations are still using fax machines and one in five still use the phone to accept referrals, according to a recent study from MatrixCare/Brightree and Porter Research.
That reality is changing quickly, however. The same study found that 60% of referral partners would switch to a different post-acute care provider if the new organization could accept electronic referrals.
And the Centers for Medicare & Medicaid Services (CMS) has proposed that all health care organizations that do business with Medicare and Medicaid be required to share claims and other health care-related information with patients through electronic systems and an open application programming interface by 2020. Providers not complying with the new regulations would be accused of "data blocking."
To fit into this new electronic world—and to meet the priorities of value-based care—companies' electronic health record (EHR) systems must talk to each other.
"Patients receive a variety of services from multiple providers," said Denise Schrader, vice president of Mosaic Life Care in Saint Joseph, Missouri, and immediate past chair of the National Association for Home Care & Hospice. "They each record health care/medical information about the patient. The ability to have at your fingertips as much patient information as possible lends to better care."
What is interoperability?
According to the Healthcare Information and Management Systems Society, interoperability is the ability of different information systems, devices or applications to connect, in a coordinated manner, within and across organizational boundaries to access, exchange and cooperatively use data amongst stakeholders, with the goal of optimizing the health of individuals and populations. Interoperability furthers the goals of optimizing health care by providing access to the right information needed to understand and address the health of individuals and populations.
Bridging the Gap
Mosaic, a health care system in northwest Missouri that is part of the Mayo Clinic Care Network, is a model when it comes to moving toward interoperability. With four hospitals, numerous clinics, an ambulatory surgery center, a nurse call center, and home health, hospice and palliative care services, there's a lot of data to manage.
Making interoperability more pressing, Mosaic is part of an accountable care organization, so care coordination is essential for both patient health and the system's overall success.
Schrader said the health system's IT department was able to integrate the various clinics and the hospital into the EHR, but was unable to bring the home health and hospice services into the fold.
"Clearly this was a gap for access to home medication lists, therapy and nursing progress notes, as well as social work and community services notes," she said.
Fortunately, Mosaic is part of the CommonWell Health Alliance, a not-for-profit trade association devoted to the idea that health data should be available regardless of where care occurs. CommonWell also argues that access to this data must be built into health IT at a reasonable cost for use by a broad range of health care providers and the people they serve.
As Mosaic's need for information sharing grew, so did its need for a new EHR system. This February, the home health and hospice division implemented Matrix Care/Brightree—making the choice because the system worked together with the hospital's CommonWell-integrated EHR.
"Through a simple click of a CommonWell link on the tablet, our clinicians are able to access the patient record from a physician's office, hospital or any specialist that is participating in CommonWell," said Schrader.
That allows information to flow both ways—from physician to home health team and back.
"Care management is especially thrilled with this option as they manage high-risk patients for unnecessary readmissions and hospitalizations," Schrader said. "Office nurses and care management can see the patient's home medication list, social worker, therapy and nursing progress notes, as well as other key care information."
Connecting with outside referral sources to home health and hospice has become easier as well, Schrader said, because providers can link into the CommonWell network and access patient records seamlessly, without the need for faxes and phone calls.
Building Interoperability
This is the goal of interoperability—that is, the ability of various software and systems to communicate fluently with each other. Without interoperable systems, patients can be left in the dark.
"Interoperability allows for care providers, patients and their loved ones to have access to information to help drive better and more consistent transitions of care," said Nick Knowlton, vice president of business development at Brightree.
The federal push for interoperability has been a long time coming. Congress passed the Medicare Improvement for Patients and Providers Act in 2008, and a series of acts since has built the momentum for value over volume. The Medicare Access & Children's Health Insurance Program (CHIP) Reauthorization Act of 2015 and the Merit-based Incentive Payment System based on it spurred value-based care forward.
Then, in 2016, President Obama signed the 21st Century Cures Act into law, mandating improved access to patient health records and improved interoperable systems. Executive Order 13813, signed by President Trump in 2017, promotes health care choice and competition, partly through patients having access to their health care data. To that end, the CMS released a proposed rule this March detailing specific goals for interoperability; the Centers' own MyHealthEData initiative, launched in late 2016, is also part of these goals.
"Patients and the health care providers caring for them are often presented with an incomplete picture of their health and care as pieces of their information are stored in various, unconnected systems and do not accompany the patient to every care setting," reads the introduction to the proposed rule.
The rule primarily impacts CHIP-managed care entities, CHIP agencies using fee-for-service systems, Medicaid-managed care plans, Medicare Advantage organizations, Medicaid state agencies, hospitals and providers. But all providers should be aware of the requirements.
"Personally, I feel the government has moved too slow. I can understand the privacy and security issue concerns. But no one can deny the obvious benefits to the patient, care providers and health care systems." Schrader said. "I am more encouraged now with the near unanimous consensus on identification of patient matching as a core functionality necessary to ensure care coordination and the best patient outcomes."
What is CommonWell?
The not-for-profit alliance started in 2013 with seven founding members and now offers interoperability services to 80 member organizations and 14,000 providers across the United States and Puerto Rico. In 2016, the organization expanded beyond traditional EHR services to include post-acute care and patient-directed access. CommonWell members can connect to the Carequality Framework, a network that provides connectivity within the health care community as well as legal guidance and rules for exchanging electronic health information. Carequality connects thousands of physicians nationwide.
Setbacks in Cooperation
Despite the federal mandates and rule-making, 46% of acute care providers still rely on manual processes (email, fax or phone) to share information with post-acute sources, according to PointClickCare's 2019 Patient Transition Study. Acute care providers share limited data with their post-acute partners; only 16% reported sharing all relevant patient data with their partners.
"There's a disconnect between roles at the acute care providers. There's also a backlog of IT demands. Providers would love to be able to push a button and have it work," said B.J. Boyle, vice president and general manager of post-acute insights for PointClickCare. "There's a lot of noise about interoperability and it happening, but it's not happening at the speed most providers want."
For example, Boyle said, some providers say they can send an electronic referral—but it's a PDF, not the complete patient profile. Home health practitioners and other post-acute providers need data like medication details to be included so caregivers have all the information on hand.
Concerns for patient privacy have marred the shift to electronic record keeping, although faxing and calling aren't inherently more secure than the electronic transfer of data, and in fact may be less safe if office or agency employees overhear a conversation or see records on a fax machine. EHRs, on the other hand, can be password protected.
At Mosaic, moving to the new EHR system—and providing employee training to match—has eliminated those issues.
"Every caregiver knows they are responsible for safeguarding patient's private health information and remaining compliant with Mosaic policies around privacy and application security," Schrader said, adding that the health system also invests in cyberdefense and regular systems audits.
In fact, she said, the biggest barrier she faces is trying to bring nonparticipating providers who aren't in the CommonWell system on board. But she's confident it will happen.
"Just as the internet grew and so did Facebook, so will CommonWell participation rates. We are looking forward to that time," Schrader added.