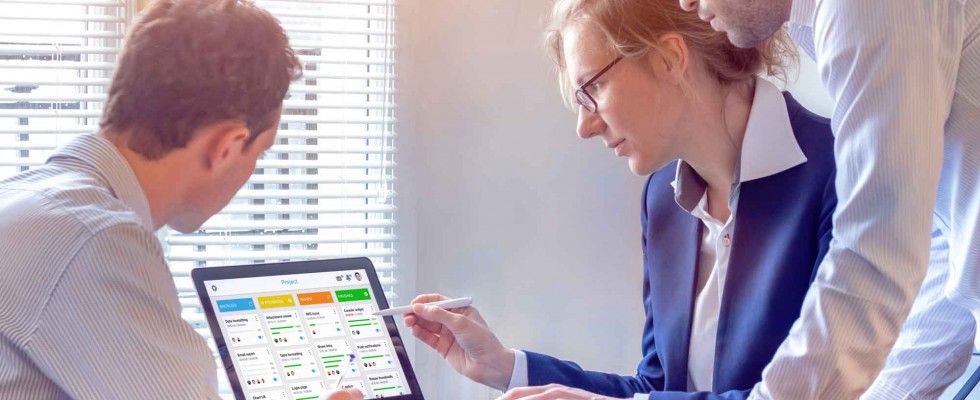 3 steps to make sure the work is worth it
Tuesday, September 17, 2019
The decision to upgrade to a home medical equipment (HME) software system can be exhilarating. The promise of an end to missing documentation and time-wasting or paper-based processes draws a company to make the switch. What could the drawback be?
Then, at some point, the transition process becomes daunting and the image of things going wrong becomes hard to shake. How much time will it take? What kind of effort is involved? What if something gets lost in the process?
The main point to keep in mind during the implementation process is that every single aspect of your business will benefit from switching to a software system. As long as you remember this, you'll be able to stay focused on the change.
Remember, key benefits of making the switch include:
Premium inventory control system: A fully integrated HME software solution should tie your entire company together on a single platform and manage your inventory. Check to make sure this important, non-standard feature is included in your plan.
Accurate financial reporting and analysis: Software can help you see inside your organization in real time and make better decisions about purchasing, selling, delivery and other aspects of your business.
Higher reimbursement rates: When used to its full advantage, software can help you get higher rates of reimbursement. Ensure your software provider has automatic checks and updates to help your billing team eliminate mistakes.
Before you begin the transition, here are three tips to make the process as smooth as possible:
1. Back up key processes.
Good HME software will include an inventory control system that will allow you to see major improvements in purchasing, order selection, delivery service, receiving, inventory processes and overall accountability. Before the transition, you'll need to work with your software provider to evaluate your old system and processes. That will include documenting your current processes and comparing how your existing system works to what will be improved by the switch.
2. Organize your data.
Figure out what you need and what you don't. This can be arduous, but is necessary before you transition to HME software. Complete an inventory of all data. Figure out where there are redundancies, inconsistencies or missing data. Try to find places where there could be problems, such as with data entry. If these things aren't rectified before the implementation process, it could cause problems with the transition. Start with a clean, well-organized slate.
This step can be time-consuming, but try to focus on the big picture. As you are undertaking this cleansing, jot down—or discuss with your team—ways you think things can be improved. As you're going through things that might frustrate you, it's a good time to figure out how the process could run more smoothly. Your software provider will work with you on the cleaned-up data, taking your suggestions for updates into consideration so your system will operate seamlessly.
3. It's a team project.
There is another component to making the transition process smooth: Your team needs to be on board. People are naturally resistant to change and may even feel resentful about new technology. Your new software provider should do everything in their power to get your team enthusiastic about the system, including providing ample training, but be prepared for resistance. Try not to get too frustrated with the slowdown that inevitably occurs as the team learns something new.
Part of easing into this transition is to make your team part of the switch. Give them an opportunity to voice concerns, but also encourage them to offer suggestions on how processes could work better or point out how the new software addresses their concerns. Remember, your team will follow your example—a positive, smooth transition starts at the top and trickles down.
Overall, the transition to HME software provides an opportunity to improve all business operations, which makes everyone happy. The transition period is only temporary and will yield significant improvements in operational efficiency and profit potential.