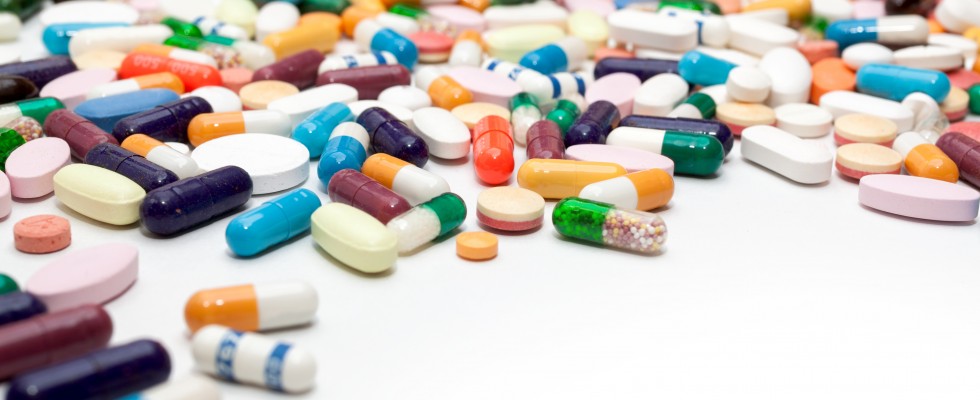 9 trends & challenges to watch
Tuesday, September 10, 2019
Specialty pharmacies have their roots in the 1970s, when they began delivering temperature-controlled drugs to treat cancer, infertility and hemophilia. In its infancy, specialty pharmacy was a niche industry serving a limited number of patients with a small number of high-cost, low-volume conditions such as hemophilia and Gaucher's disease. Today, specialty pharmacy is one of the fastest-growing sectors in the pharmacy industry.
Meeting a Need
Specialty pharmacies came into existence as a result of unmet needs. As more drugs derived from biotechnology with higher-than-average prices became available for patients to administer themselves, and as insurers sought to manage access and expenses for patients with chronic conditions, specialty pharmacies began to do more than dispense medications—they dispensed care.
Specialty pharmacies helped patients and prescribers complete insurance paperwork, obtain authorization and secure reimbursement for these lifesaving therapies. They coordinated insurance benefits to eliminate potentially enormous out-of-pocket costs.
Specialty pharmacies were able to keep specialty drugs in stock when most retail pharmacies could not. In this way they could intervene for patients who needed immediate access to therapies to prevent serious health complications. Specialty pharmacies also coordinated referrals from hospital discharge planners and delivered medication to patients' homes to allow therapy to begin immediately upon hospital discharge.
Specialty pharmacies designed comprehensive, coordinated patient care management programs to ensure optimal therapeutic and cost-effective outcomes. The programs grew through word of mouth; nurses and physicians heard from their patients about the "special services" provided by these pharmacies and started to refer patients who required this white glove, high-touch, comprehensive model of care.
Since the early 1990s, an increase in specialty drugs—and with it, in specialty pharmacies—has emerged as the fastest-growing segment of the pharmacy channel, driven also by an aging population with increasing life expectancy.
Trends, Opportunities & Challenges
As specialty drug development and costs continue to increase, several ongoing and emerging trends will present opportunities and challenges. As with any industry, specialty pharmacy will continue to evolve by keeping pace with innovation, market dynamics and legislative and regulatory changes.
1. Industry Growth
There is an increasing focus on specialty drug development for the treatment of diseases and conditions that were historically managed by small molecule therapies, such as Alzheimer's Disease, allergies, heart failure and stroke. In the next five years, oncology, autoimmune disorders and diabetes will drive therapeutic growth.
Although specialty medicines were only 2.2% of prescription volume in 2018, revenue grew at 5.7% and at a 4.2% compound annual growth rate (CAGR) since 2013, according to a May 2019 report from the IQVIA Institute for Human Data Science. It is projected that by the year 2020, specialty medications will account for 50% of the nation's drug spending.
2. Declining Reimbursement Rates
Although the specialty pharmacy industry has grown substantially, reimbursement rates continue to decline. Even as labor and drug costs have increased, reimbursements from health insurers and pharmacy benefit managers (PBMs) have dropped. In order to participate in some managed care networks, specialty pharmacies must agree to contracts with reimbursement rates that are often below cost. If the specialty pharmacy declines to contract with the insurer or PBM, they lose a substantial amount of business because patients are not able to use that specialty pharmacy.
3. Remuneration Fees
Medicare Part D plan sponsors and their PBMs collect retroactive fees on pharmacies, commonly known as Direct and Indirect Remuneration (DIR) fees. DIR fees are retroactive clawback charges on specialty pharmacy providers and other pharmacies collected months after the pharmacy has dispensed the drug and after a beneficiary has purchased the drug. The fees are based on quality metrics that routinely do not apply to the drug dispensed or disease or condition being managed.
Data from the Centers for Medicaid & Medicare (CMS) shows that such fees on pharmacies grew more than 45,000% between 2010 and 2017. These fees inflate drug costs paid by patients and the government, and often force pharmacies to fill Medicare prescriptions below cost. Industry advocates are working for a solution to this regulatory loophole.
4. Limited Distribution Networks
Some networks restrict the distribution channel for a specialty drug to one or a very small number of pharmacies. This strategy has advantages and disadvantages. It may help ensure the safe distribution of high-risk drugs to small patient populations, but it limits competition among specialty pharmacies and also creates access challenges for patients and health care providers.
5. Managed Care Access & Carve-outs
Health plans and payers continue to limit access to participation in networks, as well as carve out and channel specialty drugs. Patients are forced to use specific specialty pharmacies, which can result in patients receiving medications from multiple pharmacies. This can lead to confusion and challenges for both patients and health care providers who struggle to navigate complex health care benefits.
6. Generics, Biosimilars & Orphan Drugs
Historically, there have been very few generic options in specialty medications. However, substantial investments in the development of generic specialty medications will be made within the next five years and alternatives to significant specialty drugs should be available soon.
There are also many biosimilars in development, with potential blockbusters available this year. Unlike generics, which are chemically identical to their branded counterparts, biosimilars are much larger molecules and derived from living cells, making them more challenging to develop and manufacture. Their use remains a potential strategy to lower drug costs.
An orphan drug is used to treat rare diseases that affect fewer than 200,000 people in the United States. There are more than 7,000 known orphan diseases and the Government Accounting Office reports that they affect more than 30 million Americans. There are more than 560 orphan medications in the pipeline, according to the pharmaceutical industry coalition PhRMA. Specialty pharmacies will play a key role in managing patients with orphan diseases.
7. Targeted Therapies
A major trend in specialty pharmacy is targeted therapies. Nearly 70% of specialty drugs in development have an identified biomarker associated with them. Prescribers will no longer have to use a "shotgun" approach; instead, they can use biomarkers and genomics to determine precisely which treatment regimen is best suited for the patient, resulting in better outcomes.
8. Value-based Contracting
Although managing the cost of specialty products has focused mainly on drug prices in the past, value-based contracting seeks to link the price of a drug to clinical or economic performance. Specialty pharmacies fulfill a key role in providing high-touch patient care and in the coordination of care with the health care provider, resulting in improved outcomes. This type of contracting will require a great deal of collaboration and some financial risk, but will focus on quality care and services as opposed to cost alone.
9. Health Care Reform
Legislative and regulatory activity is being watched closely and will impact health care reform. For those providing care for patients, budget cuts and declining reimbursement rates continue to pose financial challenges.
With all of this in mind, it is essential that providers do not lose sight of the fact that the patient is at the center of care. Specialty pharmacies are vital members of the patient's health care team and will continue to evolve as needed to provide the optimal model of care for patients living with chronic illnesses and complex medication conditions, achieve superior clinical and economic outcomes and expedite their access to care.
---
What is a specialty pharmacy?
According to the National Association of Specialty Pharmacy, a specialty pharmacy is a state-licensed pharmacy that solely or largely provides medications and services for people with chronic or complex health conditions. These include conditions such as cancer, hepatitis C, rheumatoid arthritis, HIV/AIDS, multiple sclerosis, cystic fibrosis, organ transplantation and hemophilia. In addition to being state-licensed and regulated, specialty pharmacies are accredited by (or in the process of being accredited by) independent third parties in order to ensure consistent quality of care. Specialty pharmacies connect patients who are severely ill with the medications that are prescribed for their conditions, provide the patient care services required for these medications and support patients who are facing insurance coverage and affordability reimbursement challenges.
Who is a specialty pharmacist?
Specialty pharmacists are trained and have clinical expertise in specialty conditions. Some pharmacists have certifications in specialty pharmacy (e.g., the Certified Specialty Pharmacist) or in specific conditions, such as oncology or HIV.
What is a specialty medication?
Specialty medications are more complex than most prescription medications. They may be taken orally but often must be injected or infused. They may be costly and have special administration, storage, handling and delivery requirements. The complexity of these medications may be due to the drug itself, the way it is administered, the management of its side effect profile, the disease or condition it is used to treat, special access conditions required by the manufacturer, payer authorization or benefit requirements, patient financial hardship, or any combination of these.