New technology provides better anti-wandering solutions for caregivers
One of the most challenging, life-threatening issues related to the care of a person with cognitive loss is the occurrence of wandering, wherein an individual strays into unsafe territories and may be harmed. The most dangerous form of wandering is elopement, which occurs when a confused person leaves an area and does not return. The risk of wandering is a growing concern of families, long-term care facilities, regulators and insurers. No one wants to face the emotional challenge of caring for someone who may not recognize us or their surroundings, yet—according to the Alzheimer's Association—6 in 10 people with dementia will wander. A person with Alzheimer's may not remember his or her name or address, and easily can become disoriented in even familiar places. Wandering among people with dementia is dangerous, but there are strategies and services to help prevent it.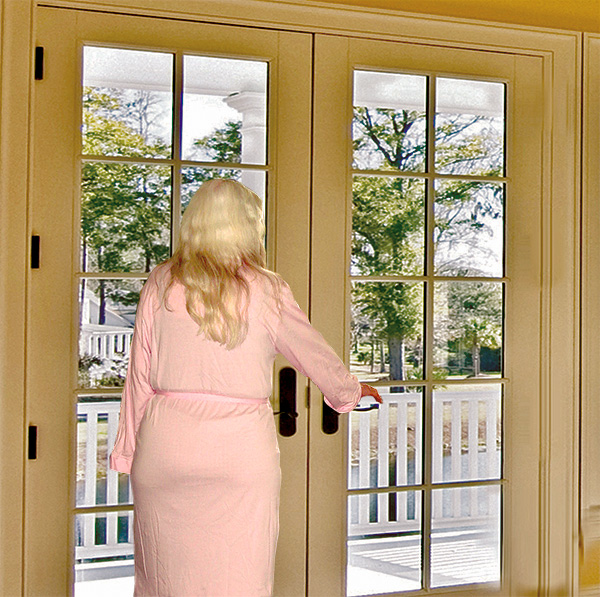 Before we can look at solutions, however, it is important for families, caregivers and even HME/DME suppliers to understand the symptoms, early warning signs and, most importantly, risk factors associated with dementia and Alzheimer's, as well as other factors or events which may increase wandering risk (brain injury or mental impediments that can adversely impact a patient's judgment).
Who is at Risk?
Dementia is defined by the Alzheimer's Disease and Related Disorders Association as "the loss of intellectual functions (such as thinking, remembering, and reasoning) of sufficient severity to interfere with the person's daily functioning." Anyone who has memory problems and is able to walk is at risk for wandering. Look for some of these warning signs: irregular times with routine tasks such as grocery shopping or returning from work; trying to "go home" when a person is at home; appearing lost or disoriented; and difficulty locating familiar places such as the backyard, bedroom, bathroom, etc.
Affordable and Effective Solutions
Several companies on the market offer mobility monitoring solutions that can help prevent elopement. Patented, easy-to-use products such as these have helped tens of thousands of caregivers reduce the wander and elopement risks of their patients. Price points on such equipment can range greatly, even upward of $10,000 and which may require an expensive maintenance contract or service agreement for use, service and installation. Some of the solutions are plug-and-play, purchased through an approved HME provider, and shipped ready to use. This type of product can help keep costs down for a nursing home facility, and might also make it easier for the HME supplier to serve their customers by not having to be concerned with time consuming, and often expensive, service and maintenance of other anti-wandering suppliers. A strong product contender to consider for elderly monitoring is a cordless option. Not to be confused with wireless technology, cordless simply means no cords, therefore eliminating the risk of tripping or entanglement from loose cords near the floor or bedside. The market offers several options for pressure-sensing devices such as exit mat, floor mats, impact landing mats, pressure pads for beds and pressure pads for chairs. Some feature built-in patented transmitters that send a wireless signal to an anti-wandering or fall prevention monitor that is usually located outside of a nursing home resident's room to minimize noise disturbance. Quite often, people who suffer from dementia can become agitated by loud sounds. Selecting a product with technology that offers quieter monitoring via adjustable volume controls that minimize disruption means the user is more likely to adjust to a more regular daily routine. By using adjustable volume and by placing the monitor away from the patient at its quietest setting, you can maintain safety without causing unnecessary commotion. Another option to consider is a unit that features a blinking light, offering a visual alarm to on-duty caregivers. With dementia patients, it is critical in that only the caregiver can reset the monitor when a patient attempts to exit. People with dementia may not be able to remember their names, but they can still figure out how to reset or disable monitoring devices. By keeping track of how often a patient's alarm needs to be reset (based on patient mobility), a facility or caregiver can more efficiently allocate limited time resources to attend to those patients who are more likely to wander. By keeping track of how frequently a patient is mobile, caregivers can help reduce the risk of elopement. Products that are designed to provide this valuable information to caregivers can further aid in establishing a more cohesive risk assessment for each patient.
Floor Mat Monitors
Monitored exit mats are an easy-to-use wandering system that includes wireless motion sensors that send signals to a unit. To employ, a caregiver simply plugs in the weight-sensing floor mat to the monitor, which can be placed at the patient's bedside or in the doorway of a nursing facility room that needs to be monitored. As soon as a patient steps on the weight-sensing mat, it alerts the caregiver via a wireless pager. This is an inexpensive solution that is perfect for private residences or any memory care or dementia facility. Some of these floor mats are available to purchase pre-programmed to a pager as needed. Multiple rooms and/or patients can be quietly monitored with one or multiple pagers. This system can also work with central monitors, pagers, cell phones, hall way emergency call lights, etc.
Exit Alarm Systems
Another monitoring approach can be achieved through wireless anti-wandering edit alarm systems. Simply place the door bar near any doorway that needs to be monitored. When a patient attempts to exit, the caregiver is notified by a quiet but audible alarm and/or a blinking light installed in the hallway. Dementia patients often have a fear of floor mats, as they appear to be a hole in the floor that could cause them to trip or fall. Choosing a mat design in the same color as the floor can help alleviate that fear.
Door Bar Systems
Monitoring with a door bar system requires the patient to wear a transmitter, sometimes similar to a watch. This transmitter triggers the door bar when the patient is near the door. As a patient approaches a door, a visual and audible alert will sound to alert caregivers that a patient may be attempting to exit. Door bar systems can also include extra accessories such as door locks for high-risk situations, contact switches to alert as the door is opened and wireless key pads so only a caregiver with a code can reset the alarm, thus alleviating potential patient tampering. This system can also work with central monitors, pagers, cell phones, hallway emergency call lights and the like. Some door bar systems are available pre-programmed so only a pager as needed. Multiple rooms/patients can be quietly monitored with one or more pagers.
Common Signs And Symptoms Of Dementia
Memory loss
Impaired judgment
Difficulties with abstract thinking
 
Faulty reasoning
Inappropriate behavior
Loss of communication skills
Disorientation to time and place
Gait, motor and balance problems
Neglect of personal care and safety
Hallucinations, paranoia, agitation