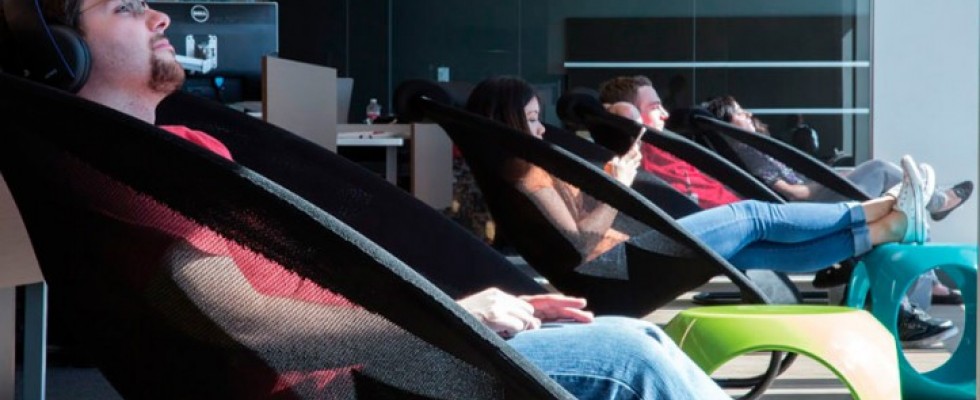 A new space can—and should—help employees to be more successful
Home health care is growing faster than any other sector of the health care industry. Since 2004, jobs in the sector have grown by about 70 percent according to The New York Times—and with an aging population to care for, the future looks just as bright.
When a growing company needs more space, regardless of industry, there should be one question in the minds of its leaders, "How can the new space help employees to be more successful?"
Axxess, a technology company serving the home health industry nationwide, recently reached this watershed moment. Our company has experienced double-digit growth each year since its inception eight years ago as a consulting company, and is now a leading technology solutions provider. A little more than a year ago, as our head count reached the 100-person mark and continued growth was expected, it became evident that we needed to find a new space.
A move is a big decision in the life of a company, and we decided to use it as an opportunity to reinforce our direction. We took our time. We put a lot of thought into how our new offices might physically reflect and extend the values that made us successful. The culture at Axxess is essential—we are diverse and recognize our people as our most valuable asset.
We began planning the move in August 2014 and have just recently finished bringing all our staff to the new space. The new Axxess headquarters is bringing the future of health care into the present, and our experience holds lessons for growing companies of all sizes.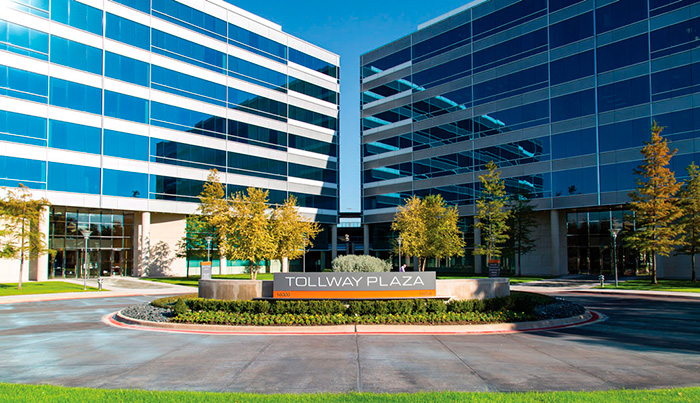 Use Space to Encourage Collaboration
Health care is one of the most dynamic growth industries in the country. As a technology company serving the home health sector, perhaps the most important element for our workspace is that it encourages easy, open communication and "knowledge osmosis." An open floor plan featuring a variety of workstations—ranging from cubicles to bench seating—and a limited number of open offices is an essential element.
Collaboration is further enhanced by smart furniture selection and a large number of group work areas with whiteboards, smartboards and Smart TV technology. Some are conference rooms, while others boast couches and coffee tables. For quick checks with office neighbors, the bench-style work-stations offer 360-degree swiveling monitors.
The open space is a physical signal of our emphasis on transparency, because we understand that walls can stifle the easy flow and exchange of information.
Work Smart, Have Fun
I believe that balance is the key to a happy and more productive work life. This is why we have incorporated elements of fun, relaxation and even humor into the physical environment at Axxess.
The break area has a relaxed atmosphere and is reminiscent of a park with lots of natural light, picnic tables, tree houses and evergreen grass. Add free snacks and beverages, ping-pong tables, pool tables and an astounding view of our home city of Dallas, and you can't get people out of there. Indeed, we have seen our work family grow even closer as they organize pool and ping-pong tournaments.
For those who like to grab a quick workout during their breaks, we have a walking track that winds through the entire office, as well as an on-site fitness facility. These help our employees maintain active lifestyles and also contributes to their overall wellness. For nursing mothers or folks who simply need to take a nap, we have private rooms designed for comfort and convenience. For the gamers among us, our widely used video game station has several gaming platforms for Axxessians to enjoy. It's been fun to watch new relationships start around a video game console.
Remember Where You Came From—and Grow From There
The physical environment of an office is also an opportunity to reinforce those exceptional elements that make a company unique, both in its history and what is in store for the future. At Axxess, five continent-themed conference rooms and a global map mural in our reception area underscore not only the incredible diversity of our company—at least 22 nationalities are currently represented—but they also serve as a reminder of our global aspirations.
Find Where You Fit In
The old real estate adage could not be truer. We found our sweet spot for business development and talent attraction in an exciting area of Dallas that is close to both single-family homes and apartment living. Access to good school districts, proximity to major transportation arteries and easy access to area airports were all critical considerations given the travel required for a company such as ours that has clients in all 50 states.
Always Look Ahead
How can office space and design contribute to a company's future expansion in creative ways? At Axxess, given our current and anticipated rate of growth, we institutionalized expansion through our office design. Two dedicated interview rooms off the reception area offer floor-to-ceiling windows with a view of our dynamic and collaborative workspace.
But do not just look ahead for your organization; anticipate what the industry will look like in the coming years, too. I believe that the future success of all health care organizations will hinge on collaboration, communication and technology. Use the physical environment of the office to embrace the culture of your company and express your brand. At Axxess, our incredible employees deserve the best from the company because they give the best of themselves.