At UroMed, the client is in the driver's seat
Tuesday, December 27th, 2011
If there is one thing that Bert Burns knows about, it's possibilities. He has discovered that no matter how grave the situation, no matter how discouraging, there are always possibilities for good and for growth.
And that goes for both one's private life and one's business — even if the latter is in the changing home medical equipment sector.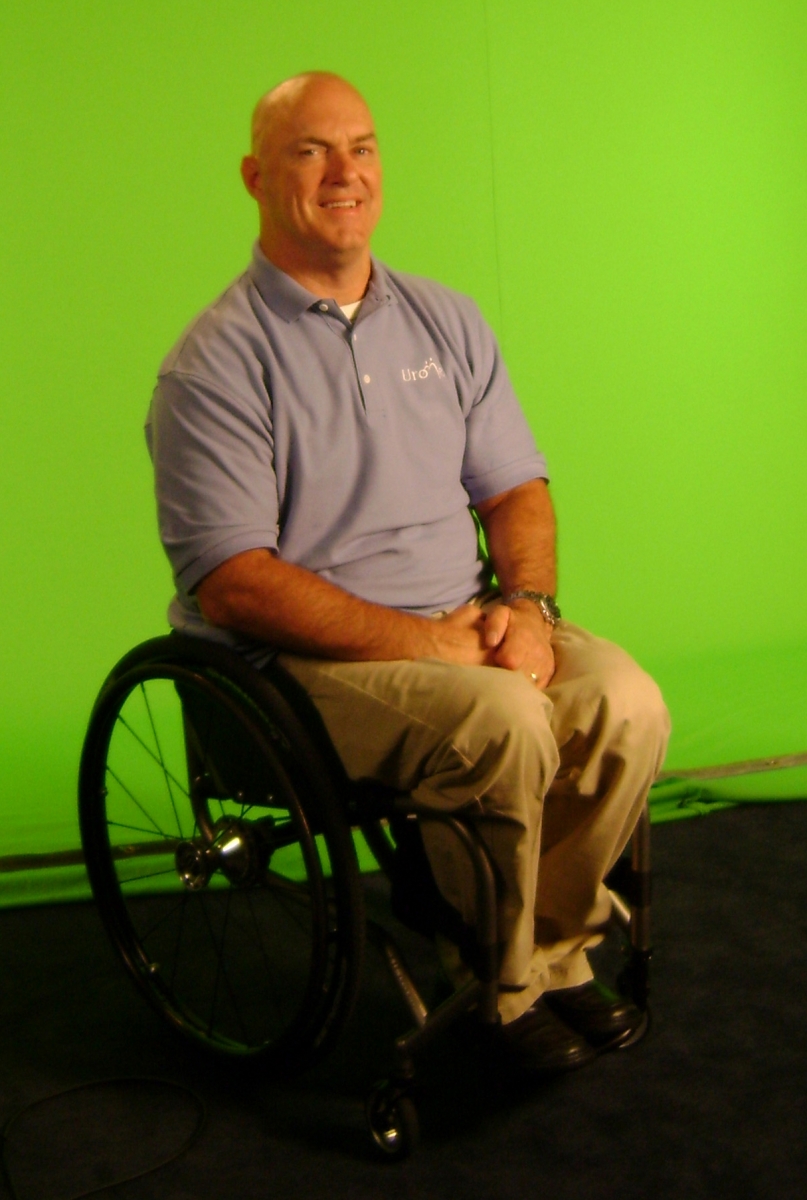 Burns is the founder/owner of UroMed, a national company based in Suwanee, Ga., and specializing in providing catheters, catheter kits and incontinence products. It's a company that in 15 years has grown from a group of four employees to 111, from a 1,400-square-foot room to a 93,000-square-foot headquarters with eight regional shipping facilities (enabling one-day delivery) that extend from Boston on the East Coast to Carlsbad, Calif., on the West Coast.
In 2010, UroMed's staff ballooned by 30 percent. And it is still growing. The company has 14 sales reps working with physician offices as far as Texas. Those numbers will soon expand as UroMed establishes sales reps on the West Coast.
"We'll be in California soon," Burns said, and you can almost hear his grin over the phone.
UroMed's upward trend and down-home values helped earn it a place on the Atlanta Journal-Constitution's 2011 Top 100 Workplaces. Of the 50 small businesses chosen for the list on the basis of company leadership, compensation, training, workplace flexibility and diversity, UroMed placed fourth.
"The staff at this office is really great," one employee told the newspaper. "You can feel a sense of pride in what each individual does, because we know it makes a difference. And you (are) treated fairly and appreciated."
"We've been very fortunate," Burns said. "We have some great, great employees that help us grow. We're now the third-largest urology company in the country."
It's been — and continues to be — an amazing journey, made more so by the fact that Burns has done it on wheels.
A Rough Beginning
UroMed and a happy, productive life were not developments Burns would have foreseen three decades ago. In fact, he didn't see much in the way of possibilities at all, either personally or professionally.
In 1982, Burns, a 20-year-old college athlete, was struck with such force by a drunken driver that he was thrown from his car. The impact broke his neck in two places. In an instant, he became a quadriplegic.
That might have been the end of the story had it not been for a recreational therapist who introduced him to wheelchair racing. It was a possibility for some sort of a life, he thought, so he decided to try it.
"Sports was something very important growing up," he recalled. "When the therapist introduced me to wheelchair sports, he got me racing right away."
Burns eventually traveled around the world for competitions, such as the Paralympics and the Pan American Games.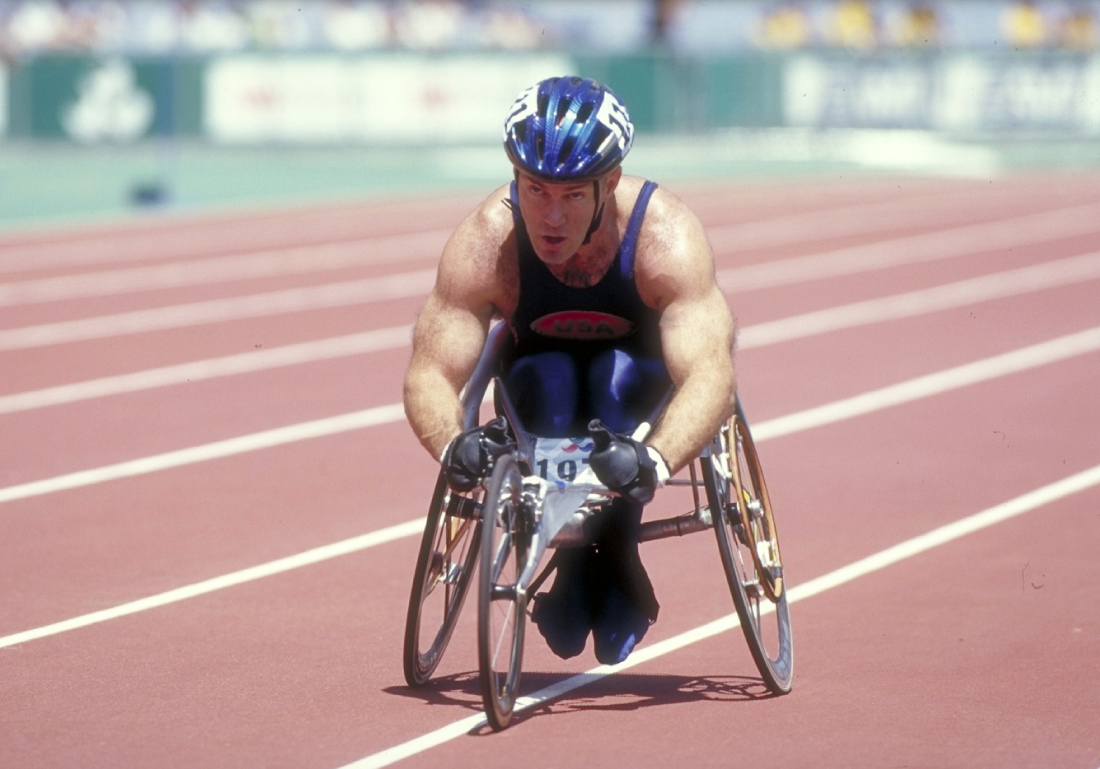 "I got to win a few medals, some of them the right color," the Paralympics Gold Medalist said modestly. "And all along the way, I had people to help me."
That help shone brighter than the medals for Burns. He realized that with the right support, there were all kinds of possibilities for people with spinal cord injuries.
Eventually, Burns, who had moved on from his injury to earn a college degree in therapeutic recreation, took a job as a sports therapist at the Shepherd Center in Atlanta, one of the nation's top spinal cord rehabilitation centers.
"I worked with patients with spinal cord injuries. I was a sports and fitness specialist. I got to do sports recreation five days a week. It was great," he said, and there is that nearly audible grin again.
For Burns, the job underscored how challenging it was not just for him but also for the majority of patients with SCI to get proper products and to deal with insurance companies. He also realized the patients he worked with garnered hope from seeing him working, thriving, making a difference.
"I saw how hard it was to get supplies and get them paid for," Burns said, adding that he had experienced it himself. "So many times I had to pay for my own stuff. We wanted to start a company that could deliver the proper products to people."
So nearly 16 years ago, Burns and Keith Dorminey, who remains on UroMed's board, started UroMed with four employees.
"Out of our six people, four were in wheelchairs," he said, adding that there is a gentle joke at UroMed that they need at least some able-bodied people "because they are the ones who can stand up and get things off the top shelves."
Today, nearly 20 percent of UroMed's employees or one of their family members has some type of disability. Half of the customer service team has spinal cord injuries or a relative trying to cope ith SCI — a huge bonus for patients.
"They can deal with someone who uses the products they do," Burns said.
The idea is to help SCI patients and others "live your life without limits," as the company motto goes. "We are here to help and have a positive impact on our clients' lives," the company states in its "Values" statement.
"My main focus … is to try to (give) the best customer service to our customers," Burns said. "We want to be able to help them. We call them on a monthly basis. We don't wait until they call us and tell us they are running out of catheters at noon."
The company handles all of a client's insurance paperwork. "They need (a positive outlook), especially when they are first injured," Burns said. "We take care of the negativity so they can focus on getting better.
"We try to stay up on all the new products, all the new innovations in our industry," he added. "We'll send something new out to them so they can try something different. We want the right product that works well for them and we want to get it to them on a timely basis."
Every one of the several thousand UroMed patients is assigned a specific customer service rep. "You build a relationship with Kathy or Eric," Burns says, as an example. "If you're in service for 10 years, you talk to Eric (or Kathy) the whole time."
Customers are invited to call not just to order products, Burns notes. They can call simply to ask questions. One client who was to make a many-hour flight to San Francisco called and wanted to know how to take care of his catheter on an airplane. His customer service rep was able to give him precise details because he'd done it, Burns said.
The Proactive Mindset
Burns and his team not only maintain close ties with their customers, they keep a close eye on the HME industry, as well. Another of UroMed's values is, after all, to "change be before we have to."
"We try to be proactive, not reactive," Burns said.
"UroMed is in all three buckets: Medicare, Medicaid, private insurance plans," Burns noted, adding that his company works with more than 1,000 of the latter. "We are in all four regions of Medicare and we do Medicaid in 31 states."
So what happens in each arena is of critical importance to the company. So far, urologicals are not included in competitive bidding, but Burns is not complacent about the issue. It's bound to become a reality for UroMed, he said. Yet even in that, he sees possibilities.
"The moral to that is that we are watching what is happening in the first two rounds," Burns said. "We're definitely taking note and we feel that getting large and being one of the largest (urological product providers) in the nation, we'll definitely bid. We think our chances are very good at winning."
When Burns talks about enlarging his company, he isn't necessarily speaking about expanding product categories.
"We do some light (durable medical equipment), raised toilet seats, things like that," he said, but generally, UroMed is all about urologicals. "We carry wound care, ostomy products, bowel management products … anything like that. Our core focus is urology and incontinence."
Some years back, the company decided to branch out. It bought a wheelchair and van conversion company.
"It didn't go well for us," Burns acknowledges, noting that they soon dispensed with the acquisition. The UroMed team made a decision. "We're going to do one thing really, really well. We're sticking with cornbread. We make cornbread; we don't make croissants. We make cornbread. That's what we do and we do it well."
UroMed's biggest challenge, therefore, is not the upheaval in the industry, the threat of competitive bidding or deciding whether or not to go into retail. It is expanding its client base.
"Our biggest challenge is finding individuals that can use UroMed services. Folks are out there. We have to educate them, (help) them find us and let them know there are better ways of cleaning catheters. We have to keep looking at if from a patient perspective," Burns said.
So, UroMed advertises on the local NBC station and its ads feature UroMed employees. The company also works with condition-related associations, sports programs for the disabled and motivational programs for disabled youth. Through monetary donations or volunteer service, it also helps a large spectrum of organizations in every community in which it has a facility.
Reaching Out
The patients are the hub for UroMed. The company reaches out to them via regular newsletters with lifestyle tips, even recipes. And it has also adopted social media in a big way.
"Facebook has become one of the top four sources for referrals to UroMed," said Lisa Wells, company director of marketing. "We know the world has changed in how people look for information and help. We knew we had to be there (on Facebook)."
It has become a huge platform for SCI information, as Burns recognized after responding on Facebook to a woman wondering how to help a friend with SCI who had been discharged but never went out and was not involved in any activities.
"When I checked back two hours later, 19 people had responded," Burns said. "That was the first time I really realized how much social networking was going to work. It's a community of friends and caregivers. And it's global."
Now, Wells said, people from 43 countries speaking 12 languages ask questions and share information about SCI on UroMed's Facebook page.
The company does not use the page as a pitch for UroMed, Burns and Wells stressed. Instead, they say, the page is about peer support.
It isn't the only way the company connects with SCI patients. One of Burns' passions has been to seek out and help those who, like him, have to deal with SCI on a daily basis. For years, he has spent personal time and money traveling to hospitals and rehabilitation centers to help encourage the newly diagnosed patients.
"I love talking to groups of individuals, but one-on-one is what I like most," Burns said, noting that when he was first injured, someone who had suffered a similar injury talked with him. "It was life-changing for me, and I feel it can be life-changing for them."
Early in 2011, UroMed formalized Burns' outreach by creating the nonprofit motivational program, Life with Spinal Cord Injury. Within the year, the program had reached more than 600 medical professionals, patients, former patients and family members with information, advice and encouragement, the company says.
"Talking to them helps them a lot, but it helps me a lot, too," Burns said. "To know I can help somebody, that really means a lot to me."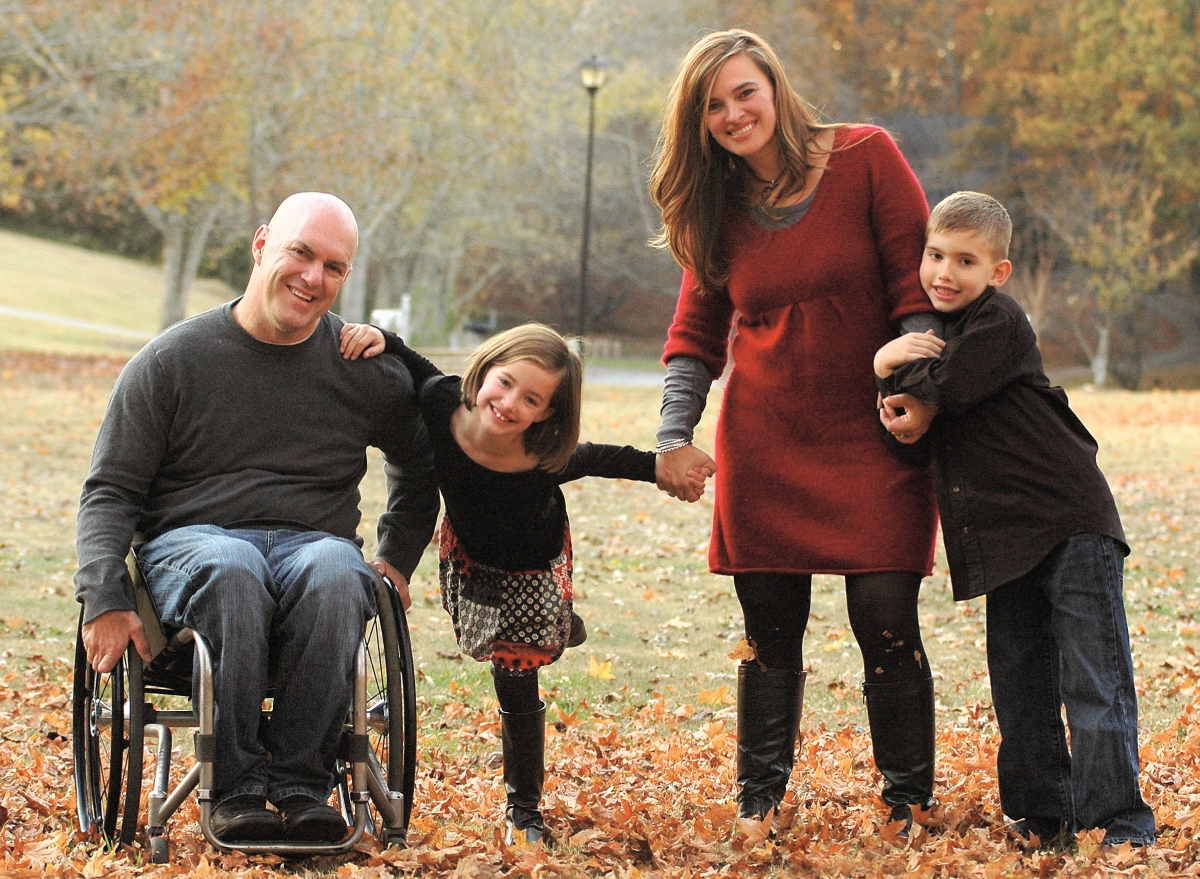 Burns not only talks about the practical aspects of living with SCI — sports, bladder/bowel management, dating, sexuality, marriage and children (Burns and his wife Joy have 10-year-old twins) — he also focuses on the possibilities for their new lives.
"When they are first injured or diagnosed or however they come about their new way of life, they think life is over. I sure did," said Burns. "I thought, 'How can I live in a wheelchair?' I show them. You can live life; you just live it differently.
"There are 10,000 things you can do, and in a wheelchair there are 7,000. So are you going to go home and think of the 3,000 things you can't do? Things are going to be tougher for a little while. But life will be great. My life after spinal cord injury has been great … Life deals you a different hand, but if you choose to play (the cards) the best you can play them, life is pretty good."
---
Five Tips for Success from Bert Burns
When it comes to running a home medical equipment business in the current challenging climate, Bert Burns and his team at UroMed in Suwanee, Ga., have  discovered some actions that keep paying off for the company -- and he doesn't mind if you "borrow" them:
1) Stay customer-focused. In this environment, retention matters now more than ever. Do more for your clients than just ask them for an order. Get involved, and stay involved in community programs that also serve their needs.
2) Find the recipe for success that works for you. UroMed specializes in urologic and continence care supplies; the company works to be expert in its field. Find your niche, whether it be in mobility, cash-based sales or another area. Focus on what you excel at and can make a profit in selling. Don't spread yourself too thin chasing every supply opportunity under the sun.
3) Invest in talent to take you to the next level. The secret of building a legacy is hiring people who are better than you. If your ego or your salary cap is preventing you from doing that, you are limiting the future of your business.
4) Invest in technology that makes you more efficient with fewer hands. If you are investing in talent, it makes sense to leverage your people with improved processes and systems. Analyze today's processes to get ahead of tomorrow's business needs.
5) Try something new. Do you only run newspaper ads or mail out postcards with your co-op programs? Broaden your efforts by finding a new area of visibility for customers, whether that means remodeling your show floor or creating a new image online. Stay fresh, current and ahead of the curve.
HomeCare, January 2012