California provider reaches new heights in accessibility
Friday, November 16th, 2012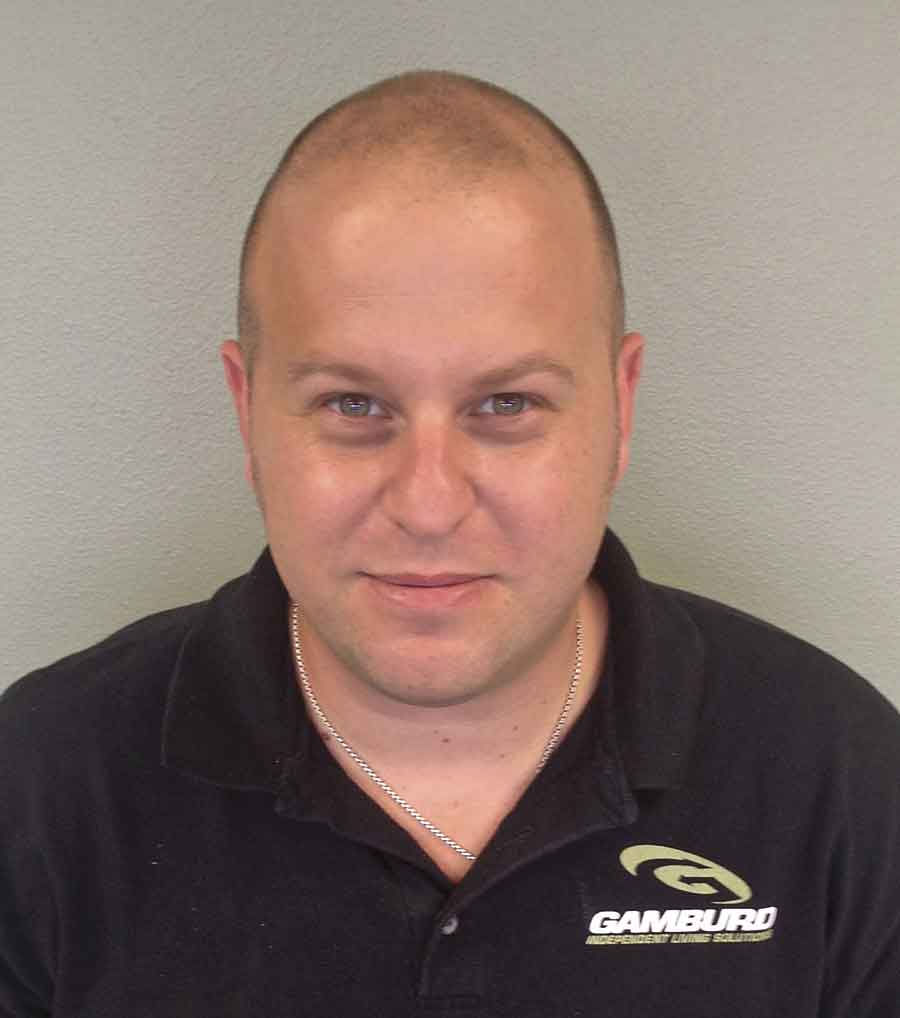 In the home medical equipment world—roiling with Medicare's competitive bidding project, rampant audits, expanding red tape and reimbursement that increasingly dips below cost—it isn't unusual for providers to lose hope for the future or even close their doors. Israel Gamburd of Gamburd Independent Living Solutions certainly saw the health-care sector's liabilities, but he also saw another way. In less than a decade he has turned his company inside out, changing it from a full-line HME provider with a sizeable Medicare business to an accessibility company that is 100-percent private pay.
Now, rather than dealing in oxygen and mobility, CPAP and hospital beds, Gamburd Independent Living Solutions—which is based in Pacoima, Calif.—provides stairlifts, ramps, patient lifts, bath safety products and home modifications.
The company, which has 15 employees, is growing like crazy. Mid-year, Gamburd opened a second location, this one in Sunnyvale, near San Francisco. "The problem is keeping up with the growth," he says, noting that in less than three months the new location was turning a profit.
That was even with a sizeable outlay to get the business up and running. "We bought a new van, we invested in technology, we had to get insurance, order stock, do advertising," Gamburd recalls, "and in the first 10 weeks we got out of the hole and made a profit."
It may not be traditional HME, but Gamburd is still in the business of helping people stay in their homes, and that's what got him into this health-care sector to begin with.
Building a Future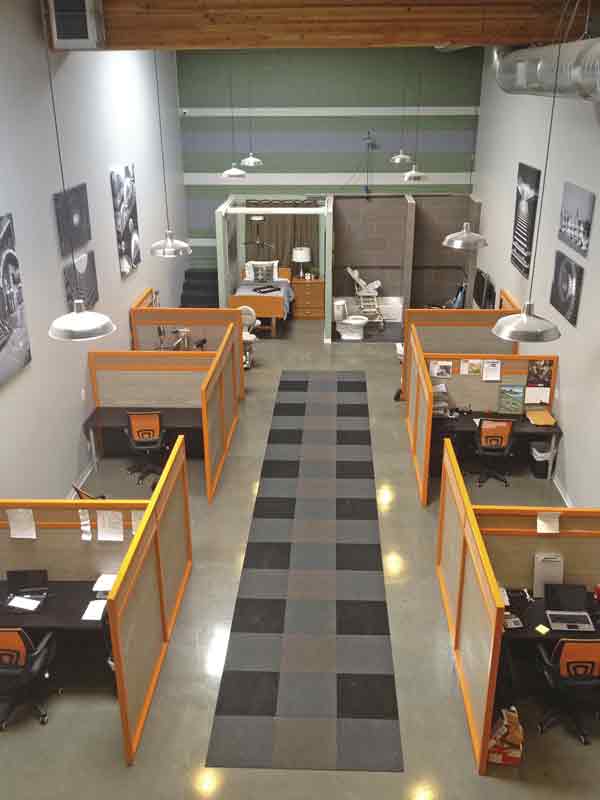 Gamburd didn't know a thing about HME until he was working toward his college degree in architecture. That's when his father became ill with kidney problems. "Eventually he went into kidney failure and was required to get dialysis three times a week," Gamburd says. "Right after a treatment, he was very weak and couldn't manage the steps into our home. Many days, my brother and I would help him up the stairs or even carry him, but soon, when he couldn't support his weight, this became a real challenge."
Gamburd searched for an accessibility company to help conform the family home to his father's needs, but he couldn't find one. It was a frustration that would continue to niggle at him even as he continued in college, worked in construction and helped his mother, a registered nurse with a geriatrics specialty who owned a board-and-care home. "I'd hang out with the patients,"
Gamburd remembers, adding that he also installed grab bars in the home's showers and further upgraded bathrooms for patient safety.
As time passed, his mother grew increasingly frustrated at the dearth of quality HME providers in her area. When she couldn't get the equipment and services she needed for her patients, she suggested that her son open an HME business. So, in 2002 Gamburd found himself at Medtrade, where he was introduced to a whole new world of products geared toward helping people in their homes. That spoke to a man who knew firsthand how difficult life could be at home for someone experiencing poor health.
That year he opened American Medical Supplies, working from a 150 square-foot office. The company grew—the Pacoima location is now 11,000 square feet, including a showroom—and, in addition to traditional HME, Gamburd offered bath safety solutions. He installed grab bars… lots of them. He also became a dealer for Showerbuddy, a transfer system for baths and showers.
In the world of HME, one thing leads to another. In 2004 one of his customers asked him if he could install a spiral stairlift. It seemed to Gamburd like something he should be able to do. Never one to back down from a worthwhile challenge, he sought out stairlift experts at an ability expo and found Bruno, the Oconomowoc, Wis.-based company that specializes in both vehicle and home lifts of all kinds.
The eager entrepreneur talked with a representative. "You're too young, go home," she told the 23 year-old frankly. "But if you're really serious, why don't you come to our next training seminar?" Gamburd showed up, and it turned his world around. "I just really took an interest in it," he says.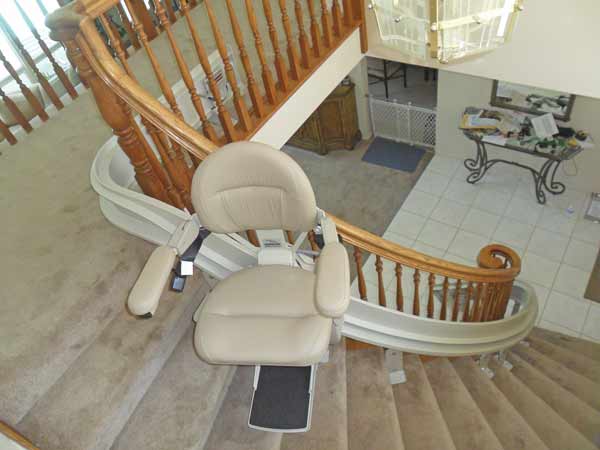 He was able to install that first spiral stairlift and many others followed. Indeed, according to Bruno, Gamburd Independent Living Solutions is now one of the company's three largest dealers of curved stairlifts in the world and the largest in the western United States.
The accessibility products became a bigger and bigger part of Gamburd's business, thanks largely to referrals. And Medicare became a bigger and bigger headache. "I always say durable medical equipment is a money pit," Gamburd says. "Medicare took the money, then they did the audit."
His revenue was tied up for months, competitive bidding was looming and Medicare reimbursement was declining at a rapid rate. By 2009 Gamburd decided he'd had enough. "I said 'We do not want to do Medicare anymore,'" he recalls.  "We transitioned the whole company into doing chairlifts, grab bars, Showerbuddies."
He transitioned his employees, too. No one was let go in the change. The first-year results after the transition were astounding. "We matched what we did the year before in revenue," he says.
The demand grew. Customers began asking for outdoor stairlifts. "In Southern California we have a lot of homes on hills and raised homes," Gamburd explains. "We did our first outdoor stairlift and guess what? We did three more." And more after that.
Gamburd swiftly ascertained that there was also a market for bathroom remodels. He hired a contractor to handle those. For four years he worked with the contractor as an apprentice and learned firsthand what people needed, what worked for them and what did not. Some only needed a Showerbuddy. Others wanted—and could afford—a full bathroom remodel. "It's not giving them the most expensive item, it's giving them options to choose from."
It is Gamburd himself, the trained architect, who generally creates the design possibilities based on the customer's needs. "We look at the diagnosis and the prognosis. We don't look just one or two years ahead—we look 10 years ahead. It's our job to design something that works."
Raising the Bar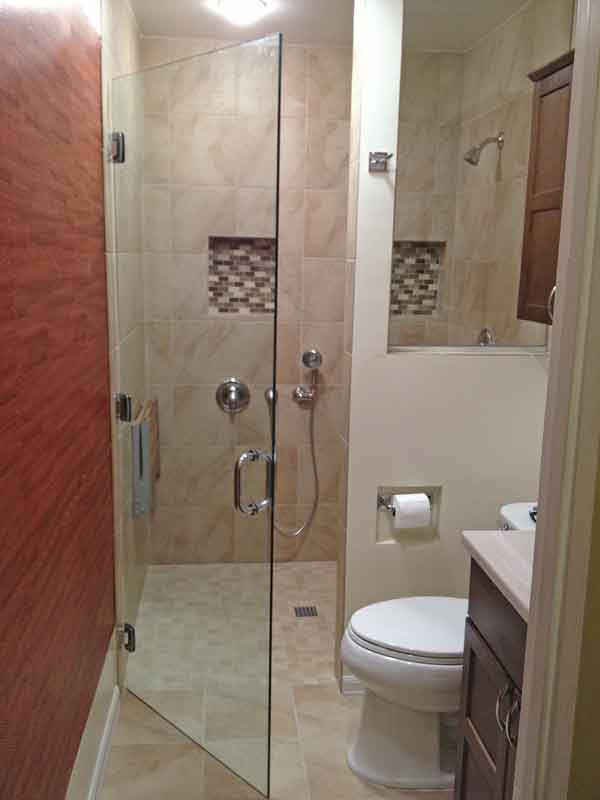 This year, after four years of apprenticing, Gamburd took his state contractor's license exam and passed. "We started doing our own bathroom remodeling," he says. "We are able to reduce the price because of that and do it on time." The latter is possible because the company does not do numerous remodels at once, which makes people wait sometimes for weeks or longer. "We do one at a time."
Timing is critical for an accessibility company, he says, and not only in a remodel but in servicing, too. "When a chairlift breaks, these people are stuck. Selling is one thing; servicing products is another. And they are both equally important."
Gamburd ranks service so highly that he invested in a vehicle that is equipped with grab bars and all manner of parts, all of which are bar-coded and inventoried. The van can be immediately dispatched to a customer's home to fix products or install grab bars. "In most cases, we can get them up and running in one day."
Some installations beyond grab bars can even be done within a day or two. Indeed, he notes that "We quoted one woman yesterday and she'll have a chairlift today and a shower tonight."
While timing is crucial, Gamburd is also very cognizant of quality and of meeting people's needs. "Every customer gets a card, a phone call and a survey card in the mail. We want to know what our customers think."
And they tell him. Gamburd films some testimonials, which appear on the company's website (www.gamburd.com), and he notes that his clients keep returning to his company for various needs. Perhaps that's because, as is stated online, "I want to make sure that no one has to suffer the inconvenience my father did. The work we do at Gamburd comes from the heart. I personally oversee all of our major projects. I demand a high degree of quality from my employees and myself."
He tells customers the truth about products and possibilities, does quality work for them and they come back. They also refer him to other people. Returning clients plus referrals—and the fact that the company also works with HME providers to do installations for their clients—has helped Gamburd Independent Living Solutions prosper.
Israel Gamburd doesn't see it slowing down anytime soon. The demographics are there when it comes to the Baby Boomers, and the sector is also vital to many in the disabled community, he points out. All in all, giving up HME has turned out to be a good move for him. "The day I gave up my Medicare number was really one of the happiest days of my life."
---
Sidebar
Getting the Business
While Israel Gamburd, owner of Gamburd Independent Living Solutions, knows that running an accessibility company isn't for everyone, he does believe that many home medical equipment companies could find it to be a good adjunct to their business, as well as a revenue stabilizer. He actually wishes more would enter the accessibility sector.
"I would hate to see franchises coming in and selling territories," he says. "They compete only on price and they don't know anything about durable medical equipment, disabilities, Medicare. The DME companies out there now will have a much better chance of making this profitable than a franchise."
After all, he points out, established DME companies don't have to go out and get customers. "You've got people who already use your stuff. In fact, the guy delivering DME can be a moneymaking machine for you. They're in the house and they see what the needs are."
Gamburd believes he has the recipe for building a successful accessibility company and he's willing to share it.
Recognize that your DME business and your accessibility business are separate. "You have to hire someone to manage the accessibility company."
The ingredients for an accessibility company can be very basic. "Do Showerbuddies and grab bars," he suggests, adding that no license is required to install those products. Stairlifts require training and a license, but "you don't have to do $50,000 bathroom remodels" to make an accessibility business work.
Watch that smell. Even though they may have spent much of the day installing products, "The person who shows up at your door needs to smell good. They need to be neat, clean, shaved." The reason? They are the face of your company. Gamburd's employees are given company shirts to wear and he often gifts them with cologne.
Give your employees name badges and business cards. The cards not only make the employee feel official, they are good advertising to leave behind. If a person has questions, problems or other needs, your contact information is at hand. "It's a small investment, but it pays off."
Educate your employees. Gamburd meets weekly with his staff, offering public praise for those who have made sales or been extraordinarily helpful to customers. He also provides information on various health difficulties—multiple sclerosis and ALS, for example—so that every employee can understand the challenges people with such diseases face. It's vital, as well, for every salesperson to have extensive knowledge of the products.
"I think this kind of business can really grow," Gamburd says. He's so enthusiastic about it, in fact, that he says if he weren't doing it himself he would be a consultant. "Give me a company with 10 or more employees and I can show them how they can increase their sales by 50 percent within a year."
Or just go online to the company's Facebook page. "Providers can see examples of our work on Facebook, which is updated weekly with new project pictures, ideas and videos." Go to www.gamburd.com.
.