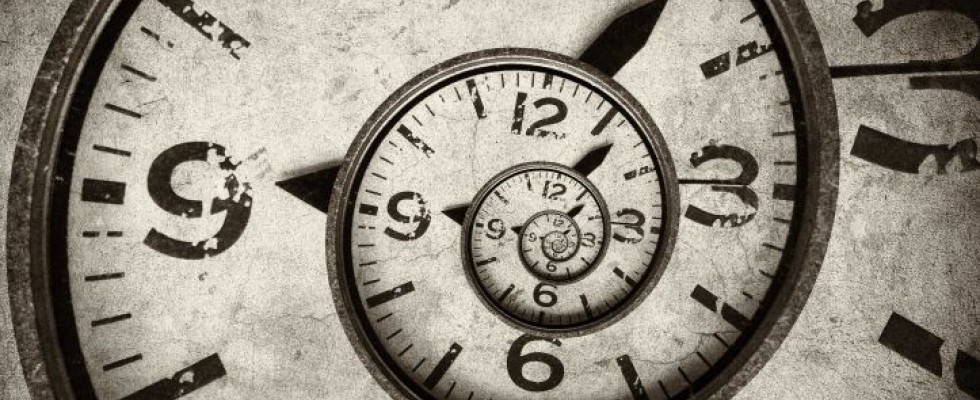 What the 13-hour rule means and how to stay compliant
Thursday, January 3, 2019
When was the last time you worked for 24 hours straight? If you're like most people, your answer is probably "never." When was the last time you paid someone to work for 24 hours straight? Now, that's beginning to sound like a payroll and compliance question—a very controversial one right now in the homecare industry.
The issue with 24-hour, overnight shifts:
If you send home health aides to work 24-hour (overnight) shifts in clients' homes, how many hours do you need to pay them for?
What's happened in the past: For years, homecare agencies in New York State have answered this question with a resounding "13!"—as long as qualifying sleep and meal times were provided. And by qualifying, they mean that the employee was allowed eight hours of sleep, five of which were uninterrupted, as well as three uninterrupted hours for meals. (This assumes we're not talking about an employee covered by a collective bargaining agreement or employed directly by the patient.)
Origin of the 13-hour rule:
If you subtract the eight sleeping hours and three eating hours from 24 hours, you get 13 paid hours. In the state of New York, this is how the NYS Department of Labor (NYSDOL) has consistently interpreted and enforced the New York Labor Law, dating back to a March 11, 2010 Opinion Letter about its Wage Order (RO-090169) that read:
In interpreting these provisions, it is the opinion and policy of this Department that live-in employees must be paid not less than for thirteen hours per twenty-four-hour period provided that they are afforded at least eight hours for sleep and actually receive five hours of uninterrupted sleep, and that they are afforded three hours for meals.
The problem with the 13-hour rule:
In 2017, three separate New York State Appellate Court decisions derailed the 13-hour rule. See Tokhtaman v. Human Care, LLC, 2017 NY Slip Op 02759 (1st Dep't Apr. 11, 2017); Andryeyeva v. New York Home Attendant Agency, 2017 NY Slip Op 06421 (2d Dep't Sept. 13, 2017); Moreno v. Future Care, 2017 NY Slip Op 06439 (2d Dep't Sept. 13, 2017). Two of the cases have been appealed and are awaiting outcomes.
Some have ruled that every one of the 24 hours has to be paid—even those eating and sleeping hours. On October 6, 2017, the DOL issued an "emergency amendment" clarifying that meal periods and sleep times may be excluded from hours worked by homecare aides who work a shift of 24 hours or more.
The problem with relying on the emergency amendment is that according to the State Administrative Procedure Act (SAPA), emergency regulations expire after 90 days. Subsequently, the NYDOL renewed and continues to renew the emergency amendment every 90 days since January 5, 2018. In addition, they released proposed rulemaking (LAB-17-18-00005-P) on April 25, 2018, and held a public hearing on July 11, 2018. Two necessary steps in turning these emergency amendments into a permanent one.
However, on September 26, 2018, the New York Supreme Court, ruled that the NYSDOL's emergency amendment was "null, void, and invalid." There was no emergency after all, the court found, and the NYSDOL had no right to invoke SAPA for emergency rulemaking when there was never any emergency to begin with. According to the court:
The record is devoid of any facts upon which to base a finding of "immediate necessity, emergency or undue delay." A mere need for the monitoring of the home care service industry in light of the Appellate Division rulings and a potential concern about a disruption is not sufficient to justify the use of SAPA's administrative procedures for emergency rulemaking. It does not constitute a situation where "bad things are happening,"
It is important to note that the court did not say that the NYSDOL could not amend its Wage Order, but rather that it couldn't do so as an emergency regulation. And the DOL is still chugging ahead with its process to turn the 13-hour rule into a permanent regulation.
Despite the court's language about null and void, the NYSDOL remains steadfast. On September 27, 2018, they renewed the 13-hour rule again, and this newest emergency amendment is in effect until November 18, 2018.
What agencies can do:
With all this back and forth about the 13-hour rule, homecare agencies with 24-hour shifts are best advised to review pay practices with competent legal counsel and HR specialists. It's a good guess to assume that the NYSDOL will eventually codify its interpretation as a permanent amendment to the Wage Order and make the 13-hour rule a certainty. Regardless, labor and employment law firm Littler Mendelson P.C. offers the following suggestions for agencies:
Be sure to keep good records of employees' undisturbed sleep and meal times, and require aides to certify the accuracy of the time they submit.
In case of an employee lawsuit, enter into agreements with your employees that state their compensation terms and ensure that they are given the required number of sleep, uninterrupted sleep and meal hours.
Because of the risk of class action suits, strongly consider implementing an arbitration program with a class action waiver.
Helpful links:
Tokhtaman v. Human Care, LLC, 2017 NY Slip Op 02759 (1st Dep't Apr. 11, 2017) 
Andryeyeva v. New York Home Attendant Agency, 2017 NY Slip Op 06421 (2d Dep't Sept. 13, 2017)
Moreno v. Future Care, 2017 NY Slip Op 06439 (2d Dep't Sept. 13, 2017)