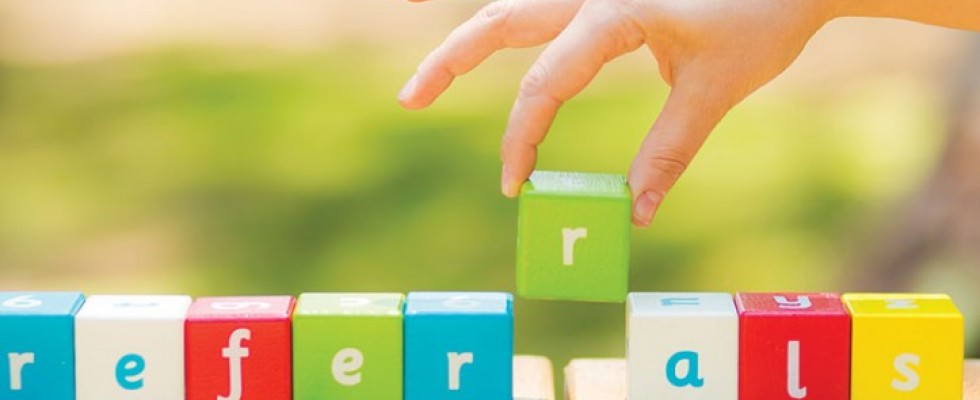 How solid inventory management and accurate billing ensure a solid partnership
Wednesday, June 28th, 2017
Establishing a fruitful relationship with a referral source is crucial for any HME business. A lasting connection with a hospital or clinic provides a mutual benefit for both parties. An HME business succeeds when the referral source dispenses their products. The provider performs minimal effort, and as long as every "T" is crossed and every "I" is dotted in a patient's documentation, reimbursement for specific products is quickly provided. As relatively smooth as this process may be, there are strategic efforts HME providers should pursue if they want to further solidify their business partnership with referral sources.
The partnership between an HME business and a referral source is a concentrated effort to protect a business's revenue and stabilize an efficient workflow. The process seems self-explanatory.
For businesses that have entered into an agreement with a referral source, an HME provider will store their inventory at a clinic or hospital, in what is known as a consignment agreement. An agreement is established in which the provider will dispense products on behalf of the HME business. This relationship is an ideal arrangement for HME companies.
Referral sources are not required to organize the billing of dispensed products; the HME provider handles all of the billing requirements of each product dispensed. In addition, the hospital or clinic dispensing the item is not inherently responsible for the product. Their responsibility lies in providing their patients with the product itself. A sales representative from the HME company will provide additional items once clinics or hospitals have exhausted their supply.
Flexible Inventory Systems
If companies must satisfy their customers on a continued basis to attain longevity, HME providers have to be aware of how quickly inventory moves through their delivery system in order to manage their inventory levels and supply their customers.
The management of inventory is integral to solidifying the relationship between HME providers and referral sources. While forging new business relationships can be difficult, thankfully, there are solutions to minimize mistakes in the inventory process and simplify procedures.
HME providers should familiarize themselves with a system that addresses their inventory management needs—one that simplifies the flow of products so providers are always aware of definite numbers of product at each designated location. Finding a flexible inventory system that offers increased opportunities to streamline operations is best. Some companies offer HME suppliers the ability to lot track supplies and handle recurring orders. This specific mechanism enables follow-up orders in order to maximize patient care. Further expediency is achieved through electronic drop shipping, an essential supply chain method that can transfer customer orders to the manufacturer of a certain product. The manufacturer then ships the product directly to the patient.
This process eliminates the need to stock, retrieve or deliver these items to the patient.
Smart Software Solutions
Instead of manual calculations, some companies rely on a handheld device to perform a physical inventory. With the push of a button, detailed information on each individual piece of inventory is transmitted back to the server. The information is then uploaded to generate an order and track the inventory. In a simpler time, providers would be required to manually enter each individual order. This process is now simplified with an easier solution to reduce the time expended in order to complete inventory.
Some HME companies have decided to use a clever invention to dispense their products. Vending machines are now considered to be an alternative method to dispense items. As frustrating as vending machines tend to be with chocolate bars, some HME businesses have found convenience through automation. These clever machines maintain an accurate count of inventory. If programmed correctly, the information detailed by the machine is then transferred into an inventory management software program to notify providers of their inventory levels in order to begin the billing process. The HME industry has quickly moved away from paper into the digital world through innovative methods.
For those less inclined to welcome the future, a modern software that handles documentation and billing opens doors to accessible revenue. Providers should consider a software that aids customer service representatives (CSRs) and their HME business as a whole. Current software solutions give companies the option to receive medical documents through electronic means. These very same applications also store required documents electronically. Once a document is received, a workflow is created to effortlessly begin the intake process. Highly integrated software solutions provide companies the ability to image clinical records to a patient's account. The electronic document subsequently becomes a part of the patient's electronic medical record. CSRs can send, receive and monitor document exchange within one system. This avoids manual efforts in the form of scanning documents into requests, and as a result, CSRs have more time to verify documents are correct and complete.
Managing Accuracy
The question of finding a balance between the referral source and the HME provider may initially be difficult. At times, paperwork for products may not be accurate or may end up missing. Since the HME provider must rely on the facility to accurately complete the paperwork, an unintended mistake may occur. As long as the billing information is accurate, providers can avoid the hassle of denials and be reimbursed quickly. Validity of each document is essential in the billing process. Whether a doctor's signature is missing, a date is not indicated or the code for the document is not present, a valid document is necessary to progress the billing process.
The verification process is a nuisance without a reliable solution to navigate the world of medical compliance. Certain applications on the market allow providers to set up billing rules to automate the billing process. Automation brings accuracy, verification and fewer errors.
A business partnership between an HME provider and a referral source is one that proves to be mutually valuable for both parties involved.
For the HME provider, an integrated solution that conveniently manages and tracks rental equipment from a single application will offer providers the ability to maximize profits. If providers are able to find a reliable inventory management solution, their cooperative association with their referral sources will be exponentially successful.