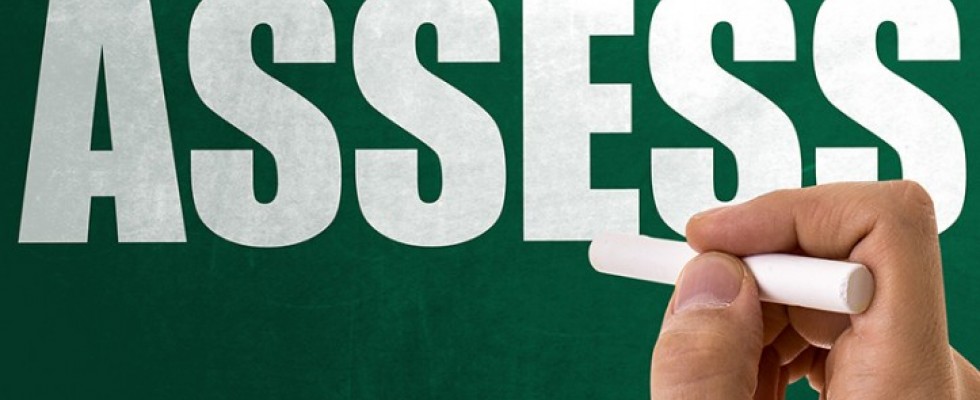 The basics of route optimization
Tuesday, December 12, 2017
Rather we realize it or not, every day we experience the different ways technology is benefiting the health care industry. From how we update data to monitoring a patient's status, even the most menial tasks are easier than ever before.
Home medical equipment (HME) providers see patient care through to the last mile—literally. Unlike hospitals or clinics, post-acute care organizations deliver care to a patient's doorstep. So with delivery being a cornerstone practice amongst HME organizations, it begs the question as to why some providers are still using outdated methods of planning and monitoring driver productivity.
For decades, providers have simply trusted technicians to honestly account for their time in the field and perform as efficiently as possible. With limited tools to coordinate, monitor and communicate with drivers, managers had little to no insight on the progress the field teams were making day-to-day. Route optimization software, however, has changed the game.
Using mobile technology, providers and dispatchers can centrally plan, communicate and ultimately optimize a driver's scheduled route. Not only does this cut down on drive time, but it reduces overhead costs, improves manager-to-driver communication, as well as customer service and enhances a company's bottom line.
The next time you send your fleet out into the field, consider the following questions to realize how you could benefit from route optimization software:
1. How much time do your drivers spend planning delivery routes?
Every day, after clocking in, the first thing drivers do is spend time manually planning their day. Figuring out the shortest distance from point A to B, while also factoring in customer requests can be a pain-staking, time-consuming task. Route optimization software eliminates this inefficient process and streamlines your dispatching, which allows technicians to begin their day of deliveries within minutes.
2. What are you actually spending on deliveries per month?
Delivering medical equipment isn't cheap. Providers have to factor in fuel, vehicle maintenance and repairs, as well as what it costs to invest in the hardware that tracks everything. Although route optimization software won't eliminate all these costs, it can help to significantly reduce some of them.
Vehicle Expenses
With the technology configuring the most efficient drive time, technicians are putting fewer miles on the vehicle and using less gas in the tank. Not only does this mitigate how often the delivery truck needs to be refueled, but it also reduces the potential for unexpected repairs. While this may seem like a miniscule amount of money saved, it adds up in the long run.
Hardware Expenses
Using a cloud-based mobile software operating on iOS and Android devices eliminates the need for expensive, unreliable hardware. Drivers can simply download the route optimization software directly onto a mobile device, which they already know how to operate. Not only does this investment save money from the need to purchase bulky handheld equipment, it also reduces the amount of time spent training employees, as they don't have to learn how to use a new device.
3. Can you easily track your drivers and schedule new orders?
Driver transparency is crucial to the productivity of an HME organization. Most modern GPS technology will only provide an individual's location based on the most recently updated information. Route optimization software, however, tracks drivers in real time, allowing managers complete visibility over their fleet. Managers can monitor an employee's progress, to hold them accountable and improve productivity.
With the ability to view where a driver is in a route at any given moment, dispatchers can also schedule last-minute orders without disrupting a delivery. The software takes the new addition into consideration and automatically schedules it into the current route, notifying the driver once the change is made.
4. What does your manager-to-driver communication look like?
I'm willing to bet communication between you and your fleet consists of games of phone tag, voicemails and hours spent trying to determine who has the most flexible schedule. While this is better than no communication at all, it could be significantly improved, and a mobile solution using route optimization technology provides that luxury.
As previously mentioned, dispatchers and managers can quickly view a driver's schedule and implement unexpected changes at the push of a button without even contacting the driver.
Both parties can relay messages and provide updates without stealing a technician's focus from the road or a patient.
Additionally, when a customer has questions on the status of their delivery, company representatives can easily view the progress of an order and provide an accurate estimated time of arrival without getting off the phone to call the driver for an update.
5. How are your drivers' schedules affecting patient care?
As technicians spend less time driving, reconfiguring schedules and going back and forth with managers, they can focus their attention on what matters most—the patient. The benefits of route optimization software extend beyond operational efficiencies and reduced costs. They also play into the amount of time that technicians spend assisting customers, setting up new equipment and answering questions.
Did these questions get you thinking about how you are currently managing drivers? Route optimization software is one of the latest advances in health care logistics technology, specifically with the HME space. Implementing a mobile solution with these capabilities will put companies ahead of competitors still using manual processes. The benefits providers are experiencing strongly justify the investment. From enhanced communication and visibility to reduced costs and inefficiencies, you cannot afford not to get on board.
This article is the third in a four-part series. Each article focuses on an aspect of mobile logistics software. Read the full series here.