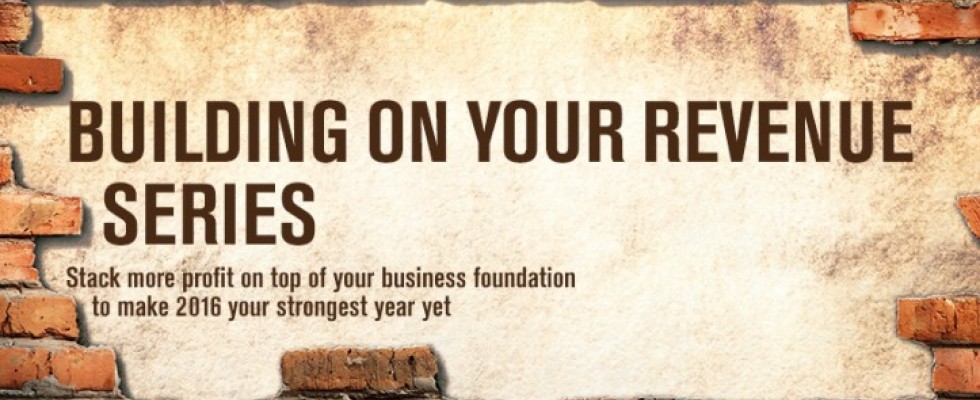 Avoid burnout and turnover costs by following these three strategies for happier home health and hospice employees
Wednesday, April 20th, 2016
Home health and hospice clinicians are heroes to so many patients and families. As inspiring individuals who give so much to those around them, it is important to make sure they also feel happy and fulfilled in their jobs. Unfortunately, it is not unusual to hear about clinician burnout. After all, clinicians are juggling a lot of job responsibilities—expanding regulations and documentation and providing personalized patient care that makes them so invaluable.
However, organizations can turn these challenges into opportunities for growth and collaboration by reframing the way they help clinicians find job satisfaction. When home health and hospice organizations uncover new ways to increase efficiency and personalize communication, they are able to position their clinicians for success and job satisfaction. Want to help re-energize your clinicians while also maximizing business results? Below are three strategies that can help.
Strategy 1: Enhance efficiency by equipping your clinicians with the right technology.
As recently as 10 years ago, home health and hospice organizations relied primarily on error-prone and time-consuming paper-based processes to document patient care and communicate with colleagues. This method of documentation could take multiple cycles to correctly capture all details of a visit, and it often resulted in clinician frustration.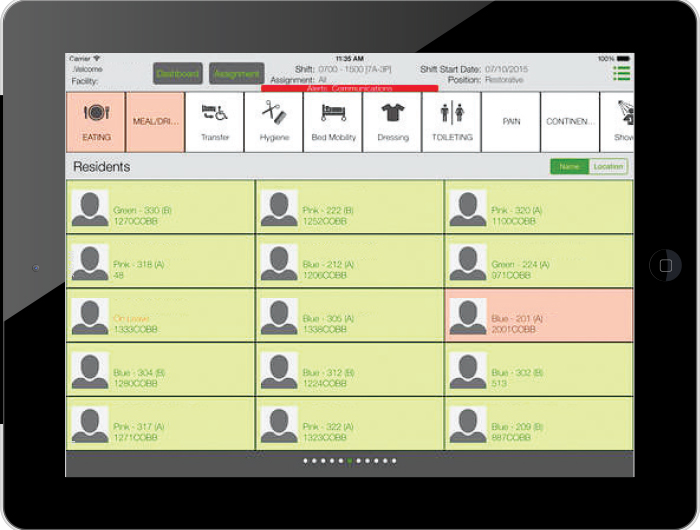 Many homecare and hospice organizations have switched to some type of electronic medical record. However, some solutions can be cumbersome and challenging for clinicians to use and do little to simplify documentation processes. For instance, systems that require clinicians to toggle between several screens to input information about a single patient visit make it difficult for providers to easily complete documentation at the point of care. Plus, the computer hardware housing these solutions can be bulky, placing an artificial barrier between the provider and the patient. Things get more complicated when the application requires an Internet connection at the point of care. Many patient homes do not have accessible wireless capabilities, thus providers cannot access and update the patient's health record during the care visit.
As a result, many clinicians choose to document patient care after hours. Although this may initially seem like an acceptable strategy, it does introduce risk. For example, if providers wait to log a patient visit, they may forget key details or remember the interaction incorrectly, which can result in errors and also cause anxiety because the individual has to wrack his or her brain to remember all the details of the interaction. In addition, bringing documentation tasks home takes the clinician away from his or her personal responsibilities, causing the workday to extend into personal home time. In sum, having to do "homework" every night can become frustrating, leading to resentment—and ultimately clinician burnout. While some forms of technology fall short in helping providers deliver care more efficiently, others enable a smoother process and adapt to the needs of the clinician. For example, point-of-care applications, such as those housed on tablets, have the potential to streamline patient interactions. These intuitive tools make documentation faster because users can easily move from one section of the health record to another in real time during the patient visit. In addition, the size and scale of the technology avoids having to place a barrier between the patient and provider, so care and communication flow more freely. The application also lets clinicians interact with the patient record even if there is no Internet connection, synching up with the main system whenever a wireless connection becomes available. Ultimately, these tools reduce the amount of after-hours work providers have to do and better focus clinician energies during the patient encounter, improving both process efficiency and staff satisfaction.
Strategy 2: Allow them to focus less on tools and technology and more on patient-centered care.
Good home and hospice care depends on strong, trust-based provider-patient relationships. Clinicians who choose to pursue this role are passionate about going beyond delivering the typical health care experience. They aim to develop a personal rapport with patients and their families and walk with them through some of the most difficult and challenging moments of their lives. Nothing is more frustrating for a homecare or hospice clinician than having to take time away from an intimate patient interaction to record information, especially if the documentation process is clunky and burdensome. Over time, repeated intrusions can undermine a provider's enthusiasm and limit career fulfillment. Organizations that implement solutions to enable clinicians to spend less time documenting and more time communicating with patients face-to-face will boost satisfaction and decrease stress. Such tools should be easy to use and require little training to get started. Tools should also follow the natural flow of patient-caregiver conversations and guide clinicians to complete just the right amount of required documentation.
Strategy 3: Give clinicians peace of mind both during and outside of work through complete and accurate solutions.
Like most people, clinicians want to do a good job. Knowing that they have done their job as completely and accurately as possible is a big part of feeling satisfied in their position. By using technology solutions that walk clinicians through the necessary documentation and offer built-in alerts and checks and balances to prevent inadvertent omission of critical data, organizations can help staff be certain that their documentation is accurate and complete. Not only is this reassuring during the work day, but it can also ensure clinicians rest easy once they leave work—they feel confident they have provided optimal care, and all the necessary and relevant information is present in the patient's record. In addition, when the solution works with your employees, clinicians know their colleagues can readily access patient information to provide care to a patient should he or she need it when the clinician is not at work. This alleviates some of the burden clinicians frequently carry, allowing them to truly be in the moment and recharge when not at work—something that is key for clinicians who regularly navigate a highly emotional and demanding care experience.
Let's face it, it can be emotionally debilitating when an individual is unable to leave work at work and instead is constantly worrying whether he or she remembered to do critical tasks or if his or her co-workers can adequately respond to a patient's needs. With technology that prompts people to complete necessary tasks and keeps up with constantly changing regulations so they do not have to, clinicians can let their anxieties go and achieve a more complete work-life balance.
Encouraging Current and Future Staff
Not only do the abovementioned strategies keep existing staff happy, they can also be beneficial when recruiting new employees. Often, one of the first questions organization leaders hear when interviewing potential candidates for an open home health or hospice position is "How long does it take to complete a patient admission?" Clinicians can be wary of joining an organization where documentation takes a long time and pulls them away from patient care. However, incorporating solutions that help them manage and streamline documentation demonstrates to both current and potential staff members that you value their time and want to help them succeed. With the current clinician shortage, it is critical that organizations leverage tools that support current staff and also cultivate a dynamic recruitment effort.
The right point-of-care solution can go a long way in fostering staff satisfaction and enthusiasm, increasing contentment and preventing burnout. Giving clinicians the right tools to succeed not only improves job satisfaction, but also results in happier patients and a healthier overall organization.