This monitoring app allows seniors to age-in-place with autonomy and dignity
According to AARP, nearly 90 percent of seniors entering retirement wish to remain in their homes as they age.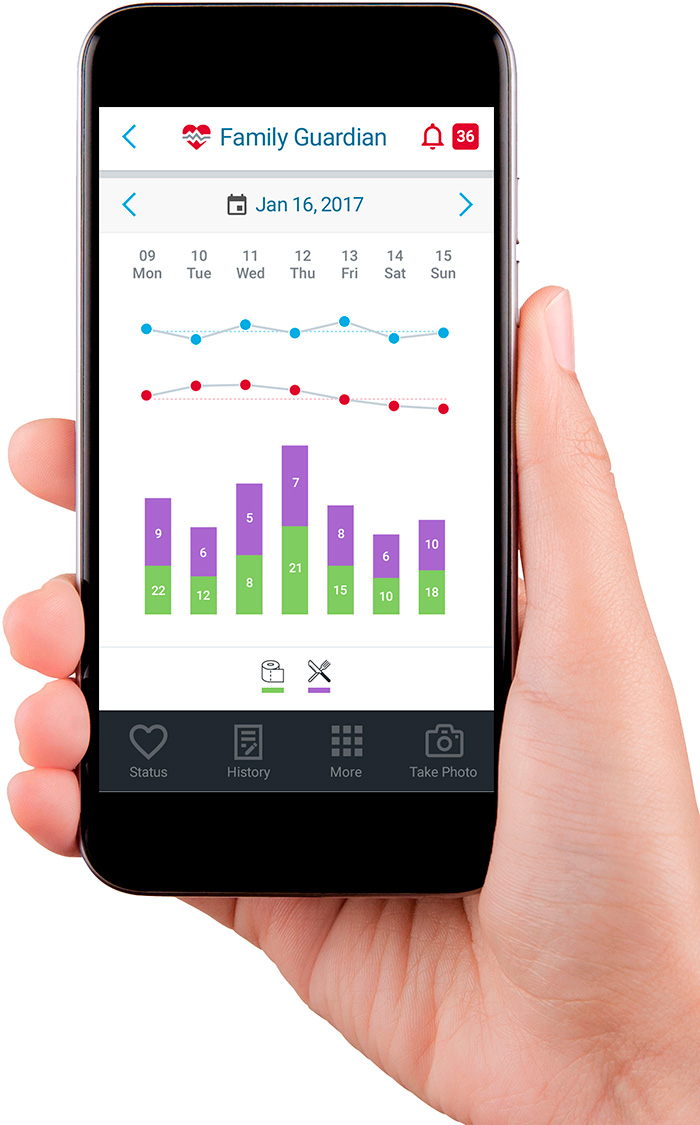 Advancements in technology have not only made this possible, but common. A decade ago, medical alert devices were stigmatized for seniors, who were portrayed as fragile and incapable of living independently in advertisements—a myth seniors are disproving all the time. In 2017, the new generation of technology geared toward seniors reflects a more accurate portrayal of what they are truly looking for, which is a way to remain autonomous and carry on in their day-to-day activities while using available technology to maintain their independence.
Despite being designed for safety, traditional Personal Emergency Response System (PERS) devices can be cumbersome and a turnoff for seniors who don't identify with the antiquated advertisements used to scare consumers into signing up for service. Medical Guardian has been working with seniors to help maintain their lifestyles. Medical Guardian's goal is to provide products and services that minimize the risks and fears associated with aging and encourage seniors to continue leading their lives.
The newly unveiled Family Guardian is an advanced in-home system that allows seniors to stay in touch with caregivers in real time. The Family Guardian package includes multiple layers of coverage that integrate with seniors' every day lives. Activity sensors can be placed in active parts of the home, such as the kitchen or bathroom, to monitor the resident's movements and screen for atypical behavior. Caregivers can access the data reported from the activity sensors on their smartphones through the Family Guardian monitoring app. Family Guardian also includes a main door contact sensor that monitors the front door to alert caregivers when seniors are coming and going from their homes. Each device included in the Family Guardian suite is designed to be discreet and to not interfere with the senior's daily routine while still collecting valuable information to keep caregivers at ease, especially from afar.
The aging-in-place movement proves the underlying message of fear associated with aging does not align with the true experiences of most seniors. The technology available to seniors and caregivers should act as a tool to maintain the lifestyles seniors are committed to living and not a hindrance to their goals. Technology is the bridge between an independent lifestyle and safety. Tools such as Family Guardian bring peace of mind to caregivers and allow seniors to keep going with their daily lives with the assurance that help is available if ever needed. Looking forward, technology will surely bend toward assisting seniors as they age and empowering them to maintain their desired lifestyles. The evolution of aging in place is just beginning, and the future is bright.