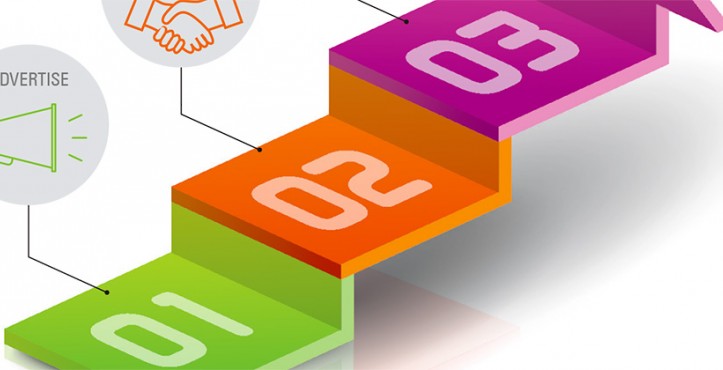 How to gain an edge over the competition
During the past nine years, the HME industry has begun to accept the retail concept: It is a tool that may provide much-needed support in light of plummeting reimbursement revenues from CMS and secondary insurance providers. However, simply providing items to consumers who are willing to pay cash does not necessarily make you a retail provider. There are many categories (such as ADLs, scooters, bath safety, supportive footwear, pain management, etc.) within the industry that are beginning to see a rather significant paradigm shift that experienced retailers are targeting, and this is yielding retail success.
During my 15 years in the HME industry, I have viewed my target market as my grandmother—94-years-old with several medical and age-related challenges. My grandmother lived through the Great Depression—and although she has seen many good financial times in her life—by nature, she is a saver. Within the past three or four years though, I have witnessed a significant change in spending patterns within the HME industry. What does this mean?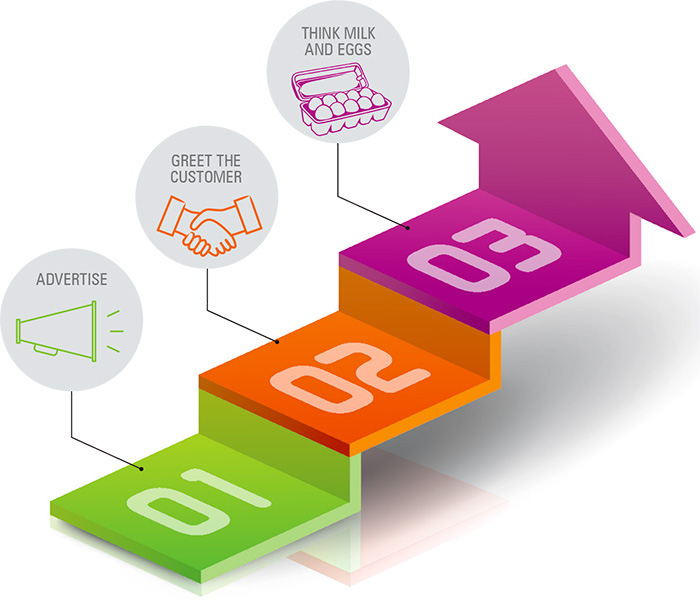 We have all listened to many industry experts discuss the baby boomers—the portion of our population born between 1946 and 1964. The difference between my grandmother—the saver—and the baby boomer generation is that the baby boomers have money—and baby boomers spend money. In fact, 77 percent of all domestic assets are currently controlled by the baby boomer generation. The baby boomer customer is generally willing to spend a little more to get the product they want (and need) to take care of their condition.
Let's dive deeper into the concept of retail by addressing three retail must-dos. All are equally important to achieving success.
1 Advertise.
There are many reasons that a retailer needs to advertise. First and foremost, if you don't advertise, you probably will not be in business very long. I often hear business owners say that adverting is a cost they simply cannot afford during these challenging industry times; however, I maintain that this is the most important time to advertise.
Think of your marketing budget as an investment. We all have a plan for retirement, right? Advertising is exactly that—an investment in your future business. Advertising doesn't just mean discounting products; it should also be used to introduce new products or even to differentiate your business from your competition and to maintain your reputation in your community among those you serve and interact with most frequently.
It is equally important your staff be properly trained in product knowledge in order to maximize your marketing plan. Ask yourself: Do they understand the product's features, and more importantly, do they understand the product's benefits? Can they show the appropriate value to the consumer? Manufacturers who are focused on helping retailers grow their retail businesses should be willing to take the time to train your staff. This retail education is ultimately insurance for your marketing investment.
2 Greet the customer.
I don't know what it is specifically about the HME industry, but this is one area where most providers can stand to improve. Too often, the first person a customer sees upon entering an HME store is an individual who is elbow-deep in discharge papers, or someone who is focused on their computer performing daily tasks. My position allows me to visit 15 to 20 retailers each week—and on average, less than 20 percent of the HME stores I visit take this most critical step of greeting the customer seriously.
The old adage is, "You have seven feet and seven seconds," to greet the customer, and to do so properly. If you do not think this is important, let's simply look outside the HME industry for some examples.
Look at Cabela's and Bass Pro Shops. Both retailers rotate their staff so there is always a minimum of two employees up front who make a point greet customers before they get through the turnstile and enter the store. Consider the restaurants Outback Steakhouse and Applebee's—the employees almost always open the door for you and they welcome you when you enter. Even the world's largest retailer, Walmart, has a friendly employee stationed at the front of each store, armed with those famous words, "Welcome to Walmart!" What do each of these businesses have in common? They are all thriving in their categories.
It sounds simple, but perhaps it's so simple that we often forget how simple it is to put into practice. "Good Morning, welcome to ABC Medical. My name is John, and I'm here to take care of you." Demonstrate that you know your store and your products; you have the experience with various diagnoses and needs and be your patient's guide. As Golden Technology's southeast regional vice president, Darrell Bradshaw, explains, typically DME consumers, "Simply don't know what they don't know." Your customers may have an idea of what they want, but they often don't know what they need.
Your customers have enough challenges in their daily lives, and you have a huge opportunity to help them with their challenges. A simple greeting is totally in your control, and it absolutely sets the stage for the rest of the visit!
3 Think milk and eggs (move frequently shopped items to the back of the store).
Everyone knows this philosophy—right? A grocer does not exactly make tons of money on milk and eggs, but chances are, a consumer is in the grocery store looking for milk and eggs. A good retailer will direct their customers through products that generate higher margins than milk and eggs, often with incentives to at least stop and take a look.
New items are best introduced in these high traffic areas. As HME retailers, it is important to ask, "What are my milk and eggs?" The importance of store layout, coupled with the products you select to put on the retail floor, plays a huge part in the success or failure of your profitability as a retailer. I find the most simplistic way to identify the correct products in every category is this—if my own mother or father needed a product in this category, what would I choose for them?
As the HME expert, you know why one product is better than another—maybe the features will provide additional benefits, so your choice is Product X. However, the consumer does not have the information and expertise you have, so they may believe they should choose Product Y, simply because it costs less money or is better reimbursed by their insurance. It is your responsibility as a retailer to share your product knowledge with your customer so they will be better informed to make the best purchase—just as you would make for an aging loved one.
Manufacturers hear so often that another supplier can provide a similar product for at a lower cost. Be cautious of this. Retail success is often based on one simple value equation. A sale will never take place unless the value meets or exceeds the price. The lower the price, the lower the value—and most importantly to you the as a retailer, the lower the gross margin dollars. Train your staff to understand this, and if you truly sell value over price, you will watch your metrics soar.