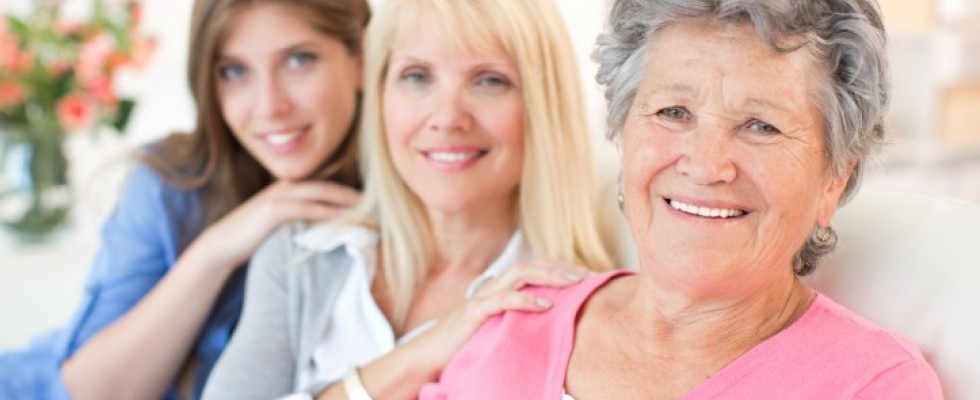 Who is your real customer?
Wednesday, August 9, 2017
If you were to ask most HME retailers who their real customer is, they would tell you, "It's a senior."
Makes sense, right? But that runs counter to who I believe is really coming into your store. Look around and you will notice that—more often than not—the real buyer is not the senior, but the adult child of the end user. Thrust into the caregiver role for aging parents, the son or, more likely, the daughter comes into your store to solve some type of mobility issue for mom or dad.
Of course, this doesn't always occur for baby boomers or more active seniors. But, when it comes to higher ticket items, such as lift chairs or scooters, seniors usually like to bring along another set of eyes to help make that big decision.
So, how can you take advantage of these multi-generational visitors to your store as a way of widening your sales net and increasing your revenues? Simply stated, there are two ways to grow your sales:
Sell new products to old people, or
 
Sell old products to new people.
Let's look at each strategy. To clarify, when we talk about "old people" here, we are not referring to seniors, but rather to "existing customers." The term "old products" does not mean the dusty and dirty products I often see at subpar HME stores, but instead to "existing products."
Which is easier? Is it selling a new item to an existing customer, or selling a product you already stock to a new customer? I don't know about you, but for me, the hardest part of retail is getting people to come into the store. It's much easier to deal with current customers than to have to go out and find new ones. So how do you sell additional products to existing customers?
The obvious answer is to recommend complementary products to the ones they are already buying. If a customer is buying a commode, we always recommend commode liners. Or, how about accessories for a scooter or rollator? Those suggestions are basic and should already be part of your sales strategy. But, what else is there? How else can you widen your sales net?
Concentrate on the people accompanying the senior into your store—the son or daughter. What do you have to sell to them? The rate of sports and overuse injuries makes compression, orthopedic, physical therapy or pain management products attractive for a wide range of ages, but what else is there?
How often do you sell a lift chair to someone in their 40s or 50s? I would think not very often. Lift chairs are typically cast as a senior product and are the last thing an active person would want in their living room. However, versatility changes things.
Southern California based zero-gravity chair manufacturer Human Touch crafts stylish chairs all can enjoy. Designed to relax and rejuvenate the spine by naturally decompressing the vertebrae, the Perfect Chair PC-610 Omni-Motion Classic, for example, features a position that cradles the back and elevates the legs above the heart, the position doctors recommend as the healthiest way to sit.
The chair's body-frame ergonomics are inspired by the neutral body posture chaise position developed by NASA to support astronauts during their ascent into orbit. ("Did you knows," such as this, are "sticky" to prospective customers, meaning they stick with them as particular points of interest.) Another chair offers a range of massage and heat therapy, which are generally considered beneficial.
Add the fact that 8 out of 10 people will experience an episode of back pain at some point in their lives, and a product such as the chair begins to fit seamlessly into wellness lifestyle shopping—if you remember that your customers aren't limited to the elderly, and you promote products for their wider-reaching features and benefits.
I encourage you to scan your store for opportunities (feel free to give me a call for help); then practice recasting the role of products as they are useful in situations other than the original point of purchase. If you need ideas, ask your customers how the products were helpful. Did they have an "a-ha" moment? See what ideas manufacturers can offer as well. People love good and useful tips for taking care of their well-being.
When we reframe the products we sell as more than solely for seniors or those who are ill and infirm, we begin to see them as useful in a larger sense. We see them as lifestyle products. Then, as we interact with the son or daughter (it might even be the senior's neighbor or friend), we relate better, meet more people where they are, and we widen the sales net.