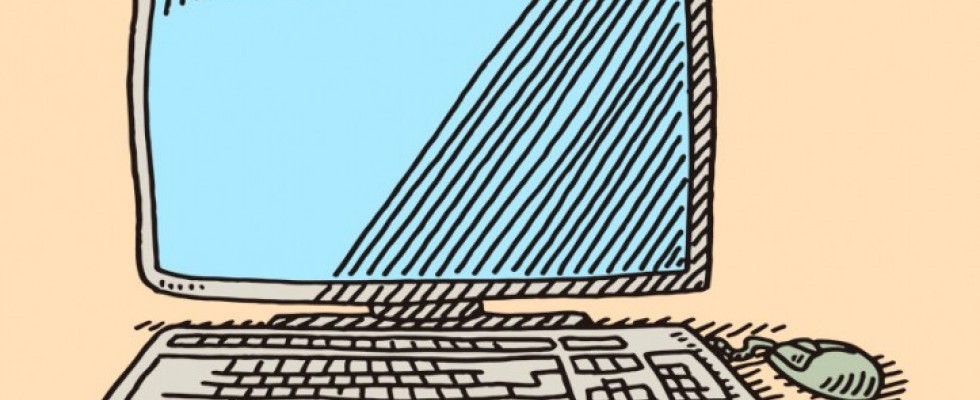 Define the relationship between your online and in-store retail spaces to generate more sales
The objective of this series of articles is to trigger a discussion about online stores and explain the elements of e-commerce in nontechnical terms to help you identify what strategies may work for your business. In next month's issue, I will focus on the steps involved in setting up and running an online store. We will discuss everything from finding the right suppliers to pricing contracts, MAP Pricing, customer service, server hosting options, site security, customer reviews, social media marketing, keeping the site updated and the amount of staff time and expertise required to run it properly.
For now, it is important to identify your business objectives as they relate to retail sales and identify how (not if) you can capitalize on expanding into the online sales arena. There is a good chance that you have already reacted to the current business climate by putting effort into better merchandising and improving customer service and properly training salespeople to identify additional sales opportunities—as you should. But, what are you doing online?
If you read my article last month, then you probably know that I focus on using technology and online sales methods to improve your existing HME/DME or pharmacy business so you can reach the 80 percent of the population who shops primarily online. You probably also know that only 20 percent of transactions are done purely in a retail store setting, according to the UPS Pulse of the Online Shopper white paper. This report examined the motivations of shoppers—who use smart technology, such as tablets and smartphones—to take control of their retail shopping experiences. The report concludes that engaging consumers through new technology will yield sales and loyalty, and retailers who do not step up their game are destined to fall behind. In fact, if you do not already have a website where, at a minimum, your customer can complete a retail cash sales transaction online, you should ask yourself, "Why not?"
You probably know your customers well with respect to the services you currently offer, but what about the cash spending your customers do with other retailers? Have you thought about what you are missing out on? The reality is that competitive bidding has made it difficult to compete based on reimbursable revenue only. There are more than 10,000 people turning 65 each day, and many of them are making health care decisions not only for themselves, but for their parents as well. Despite higher rates of obesity, diabetes, hypertension, incontinence and other health concerns, as well as higher insurance deductibles, the baby boomer generation wants to remain active, they want to age in their own homes and they are spending money on many things to make their lives more comfortable. And, yes, they even pay out of pocket for these expenditures.
You spend a lot of time, money and energy acquiring a single customer. Sometimes a simple question or a follow-up phone call can dramatically increase the amount of revenue with a small amount of incremental effort. When a customer gets a new wheelchair, do you think he or she may want a cup holder or a rain poncho, too? If they purchase a walker, do you think they may want a basket or bag to go with it? The reality is, consumer buying behavior has evolved. Baby boomers want to accessorize, and many are part of an online social community where they share what they purchase with their network of friends and family. These people are your customers.
The logical progression into retail is to start thinking about the lifestyles of your customers. We tend to focus on billable or reimbursable codes for each medical diagnosis. Patients and their caregivers are thinking about lifestyle. What additional items, regardless of reimbursement, will make patients more comfortable or more independent? What about bathroom safety? Once you think in terms of lifestyle, you can make an easy transition into retail. Once you think retail, you can make the transition to in-store merchandising. Once you think in-store merchandising, you are ready to recommend and offer a catalog of products your customers want. You just need to make it available to them any time they want to access it and in a manner that enables them to complete the purchase online. They want to shop using a computer, a tablet or a smartphone.
I see many HME/DME providers who finally have a website. Many are nicely done in terms of branding and having basic information such as address, location and hours. Some even have social media links and are connected to a company blog or even an online catalog. While these are all basic essentials of putting your company information out on the web, this is not generating significant (if any) cash sales revenue. This is not e-commerce. Your customers do not want to view the products you offer, send you a request for information and wait for you to contact them about how to make a purchase. Not only is that not what they want, it is also inefficient and costly for you to generate a sale using this method. Your customers want to make a purchase online when they want, and from wherever they are. If this is not how your website is set up, all is not lost. There is e-commerce technology that can easily integrate with your existing website.
When you decide to open an online store, you can either run it as a separate business division of your existing operation, or you can do so as an enhancement to your existing operation. Each of these approaches could potentially require a different level of commitment, resources, risk and reward. Generally speaking, opening an online store as an enhancement to your in-store merchandising is less costly, less risky and in many cases it will be a more realistic approach. In my opinion, here are the objectives that you should aspire to achieve with your online store:
Generate more profit from your online store than you spend to operate it.
 
Improve patient compliance and care.
 
Keep your customers spending more with you than with websites such as Amazon or other online retailers.
 
Improve customer satisfaction and standing in your community.
 
Keep up with the spending habits of your customers.
 
Perspective is important. Just because you build a great e-commerce website does not mean there is guaranteed success. You must have realistic expectations based on the effort and money you are willing to invest. That is why I am not an advocate for building e-commerce websites to compete with other online retailers. What I do advocate for is building an e-commerce site to better serve your patients, and doing so profitably. They know you and trust you. You are in a great position to recommend the products they need and can actually guide them to those products. You are closer to their buying decisions than Amazon or Walmart or Walgreens—so why not capture the sale yourself?
Think of e-commerce as an extension of your in-store retail merchandising. Think of products that would improve your customers' lifestyles. After all, you are on the front lines hearing directly from them and seeing firsthand what retail items will bring about a happier customer. If you can agree that better service and a better product offering will result in happier customers and better sales opportunities, then stay tuned. Next month I will show you what is involved in making that e-commerce leap happen.
This article is the second in a four-part series. Each segment will focus on best practices for building e-commerce sales. Read other parts of this series here.