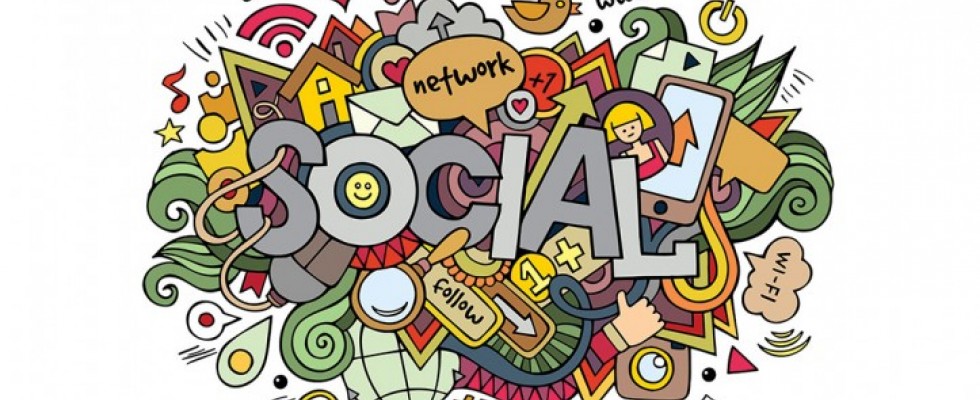 Building relationships, extending service and positioning your brand as the go-to resource
A dedicated social media presence helps position your brand as the go-to resource for actual and potential customers who have durable medical equipment needs.
In addition to your dealership's website, social media channels add an important extra layer to your online presence, not only for marketing the business but for customer relationships and service. Customers want to be involved with brands that have an engaging, authentic social voice. Because social media helps convert casual followers and visitors into paying customers, it's important to realize that social media is not just about generating a few posts for the week and calling it a day.
Good social media strategy requires the careful balance of sharing educational and personality-building content, and occasionally investing in social media advertising to reach an even wider audience.
Your social media efforts, if properly leveraged, can flex some serious marketing muscle for your dealership—from driving in-bound leads, building your website's search engine ranking and serving as a platform for customer testimonials.
Ready to get the most out of your social channels? Review these key aspects of your social media strategy to ensure you are getting the most out of every post, tweet and like.
How to Craft Social Media Communication
1. Implement a social listening plan. It's easy; pay attention to what others are posting. To get started, follow a few of the social media pages for the brands you carry. Peruse three of these pages every time you log on to your social media; chances are your audience would appreciate some of their posts. If that's the case, share the best, most informative posts you find.
A well-rounded social media presence incorporates a good amount of shared content, in addition to the posts you create on your own. Think of your efforts as focusing on relationship building more so than selling.
2. Give the most posts to valuable information—health care tips from leaders in the medical field, the newest innovations from a brand you carry or links to your store's blog posts. To a lesser degree, promote your website and in-store events, and reserve just a few posts for direct selling.
I picked the brains of a few social media managers from ARI to show how a professional working with social strategy day-to-day does it.
How they create posts or manage social platforms fell into four buckets:
Audience: Whom do you want to reach? What has worked in the past? Keep these people in mind.
 
Recent posts: Take a look at your last few social media posts. Did you talk about a specific sale or event already this week? What verbiage did you use? Avoid repeating messages you shared recently.
 
Purpose: Know what you want to accomplish with your post. What's the goal? Are you trying to make customers laugh and share the post? Do you want to direct traffic to a website or an event page?
 
Custom spin: Find ways to tailor your content to your followers. Is there a community or local spin? Can you make the content feel custom to your audience as opposed to canned and generic?
 
These elements can help diversify your content and make it more relevant to your audience.
Pay to Play
Like it or not, social media platforms such as Facebook are becoming increasingly pay to play. Most Facebook posts only have an organic reach (the number of people you reach for free just by posting something) of 6.5 percent. So if you have 1,000 followers, on average only 65 will see a given post. That's not a lot, and Facebook's algorithm updates can make this number even smaller.
There's an easy way to reach more potential customers—promoting your content on Facebook. Running an ad on Facebook or promoting one of your existing posts can help you reach potential new shoppers who do not already like your Facebook page, and by targeting your ad, you can ensure that more of the shoppers who are most likely to buy from you see your content.
Incorporate Link Building
By posting links to helpful content on your website, you can engage your social media followers and help build your website SEO. This is called link building. When search engine bots crawl your site, they look at whether external pages link to pages on your website.
Social media sites are seen as highly trusted link sources, and you can take advantage of this by sharing links to your site when you are promoting your dealership. Use posts to promote a big sale, an in-store event or a new blog post, and link back to the relevant pages on your website. If you have an annual spring sale, promote it on your Facebook and Twitter pages with links to your sale inventory, and encourage people to buy online or in-store.
Measure Success
How do you know if your social media efforts are working? Many social platforms have their own analytics features that will tell you how many people are reading and interacting with your posts, and you can track data over time.
Facebook features a particularly robust analytics platform called Insights, and you will want to review three key areas there. The first is the Overview. This is the page you'll land on when you click on the Insights button. From here, you'll be able to see an at-a-glance summary of your Facebook page's analytic data, including Actions on Page, Page Views, Page Likes, Reach, Post Engagements and Videos.
The Insights dashboard shows the times of day your fans are online and types of posts they like to see—click the Posts tab. There you'll find information about the best days and times for sharing content as well as the types (status update, photos, videos, etc.) your followers like to see.
You can also learn the gender, ages and general location of everyone who has looked at your page by clicking the Page Views tab in Insights. A 40-year-old woman and a 24-year-old man aren't necessarily going to be interested in the same types of content, so by getting to know your visitors, it will be easier to craft posts specifically for them. You may be surprised to find that your online demographics vary from your traditional in-store customers. Think about what you can do to bring those non-traditional customers through your doors.
In today's world, a solid social media presence is a must for any dealership. Keeping these topics in mind in 2017 will help you boostyour social engagement and see a great return.