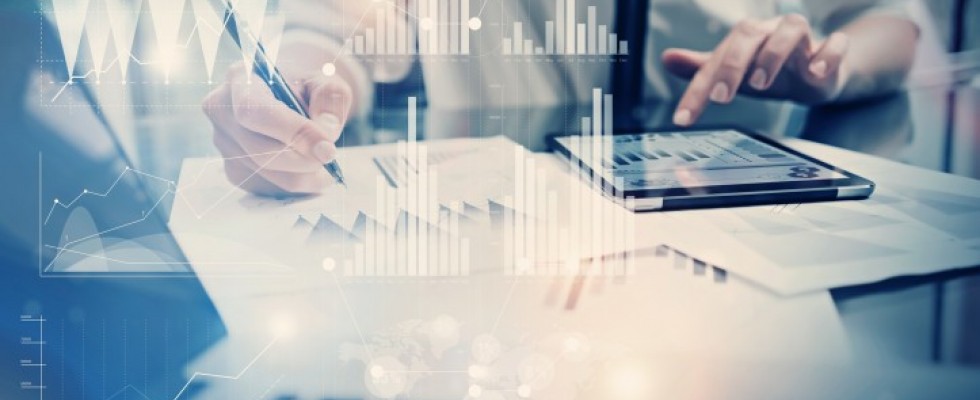 Software providers can customize systems to meet an organization's needs
The home medical equipment (HME) industry is ever-changing with new rules and regulations, and recent cuts are affecting providers on a large scale, from how they pay bills and employees, to ensuring optimal patient care.
While there is no one-size-fits-all method to running an HME business, there are a variety of factors to consider when searching for new ways to optimize your resources.
Build a Foundation
The best way to keep up with industry regulations, reduce employee turnover and provide quality patient care is by mapping out a process. A process can mitigate unnecessary, unexplained expenses and work hours.
Additionally, mapping out your workflow allows you to figure out how much each person can handle, ensures everyone can perform to the best of their abilities and ultimately reduces employee turnover. However, when turnover does happen, having an established system will allow new employees to easily catch on and learn their roles.
Embrace Change
In order to keep up with new rules and regulations, providers must embrace change. The line, "this is how we've always done it," is no longer an excuse and will only create more challenges, giving competitors the advantage.
When rules and regulations are updated in this industry, take time to evaluate your workflow and implement the changes into your process.
Efficiency is the key to success for HME providers. One of the best ways to become more efficient is to analyze each department on a regular basis, and correct the aspects that are not operating at the optimal level. Companies that thrive in this industry are those that embrace change and then make the necessary changes to improve their business.
Utilize Technology
With the development of new technology, our industry has experienced a lot of progress. Paper-based systems and filing by hand may be the tried-and-true method that many HME companies were built on, but it's outdated, and leads to costly mistakes, overtime hours and high turnover volumes.
We're living in a digital world where there's an app for just about everything, including HME deliveries, the most overlooked aspect of HME organizations. Deliveries account for roughly 50 percent of direct costs.
Mobile delivery solutions allow providers to track inventory, capture signatures, complete documentation on mobile devices and file documents automatically—creating a nearly paperless environment. With all the advances in technology we have at our fingertips today, if it can be done electronically, it should. The fewer hands touch a piece of paper, the better.
Without the assistance of technology, customer service representatives become overwhelmed, drivers get burned-out and billers start drowning in paperwork. Having reliable technology in place eases the burden of every department and can significantly reduce mistakes and improve a company's bottom line.
Track the Data Trends
If you're not tracking the data trends in your business, you're not able to manage each department effectively. Regardless if you're analyzing how many claims a biller can file, deliveries a driver can make or intakes a customer service representative can handle at any given time, it's necessary to understand the data in order to appropriately manage and improve efficiencies.
Trending data creates more visibility throughout an organization, and therefore, allows managers to catch liabilities in their employees or systems. Additionally, data can open the eyes of fellow employees, give them the opportunity to look at their peers constructively and make a change in their own work.
Analyzing trends doesn't have to be expensive. Delivery software that's integrated with billing systems allows providers to pull the data they need to analyze workflows. This gives managers the opportunity to view efficiencies, such as how long a driver is spending at each stop or what type of equipment is most frequently delivered.
Invest in Your Employees
The more insights you share with your team, the more successful your organization will be.
Most HME providers operate from more than one location. So, although it might be difficult, having face-to-face communication with your team on a regular basis, whether over a video conference or in-person, is necessary for ensuring that everyone is on the same page. Sharing important information about industry regulations or company updates only via email can lead to confusion and company-wide inconsistencies.
Turnover is normal for HME providers. Turnover may hinder a provider's bottom line, limit resources and throw a wrench into a smooth workflow. It will always cost more to terminate or lose an employee than to hire one. Therefore, even if you spend more time and resources than intended to train an employee, it will cost less in the long run.
Creating a solid foundation makes embracing change significantly easier, just as implementing new technology assists with tracking data and training employees. Most software providers can customize their systems to meet the needs of an organization, so you can provide the best possible training or patient care. Find what works best for your operation.
Having all of the aforementioned systems in place to improve efficiencies will not only provide a more optimized workflow, but will also assist you in achieving your ultimate goal of quality patient care. If drivers, billers and customer service representatives are less focused on multiple tasks at one time, they can concentrate on making the patient their first priority.