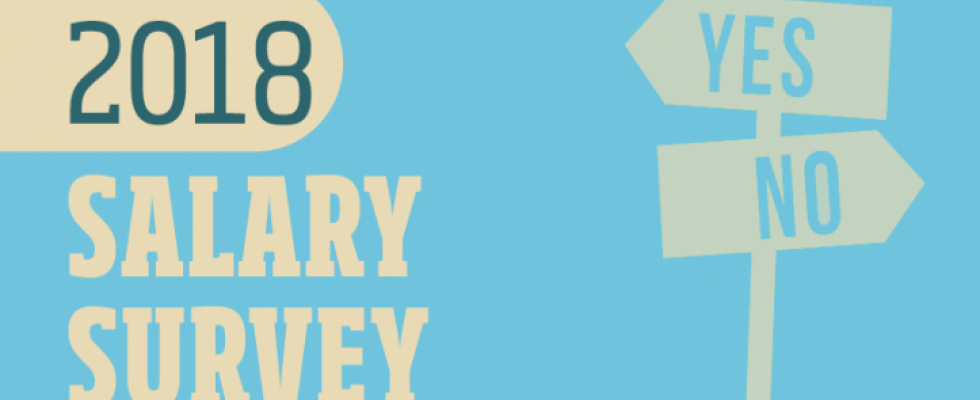 See where you stand with a breakdown of the industry by the numbers
In late 2017, a sampling of HomeCare readers participated in the magazine's annual salary and benefits survey.
In all categories of homecare, from HME/DME to home health, personal care and hospice, growth and demand for services were common themes among the responses provided. A majority of those who participated represented the HME/DME industry, with heavy emphasis on C-suite participants. Home health and personal care agencies were about equally represented—the weight of each about one-third, respectively, of the number of HME/DME survey participants. We divided business size by revenues: less than $1 million, between $1 million and $3.5 million, and $3.5 million plus. Survey participants weighted heaviest in the $1 million to $3.5 million revenue category, with more than $3.5 million not too far behind. In the following pages, we'll show you snapshots of the information we collected, as well as share specific insights by industry.
1 Benefits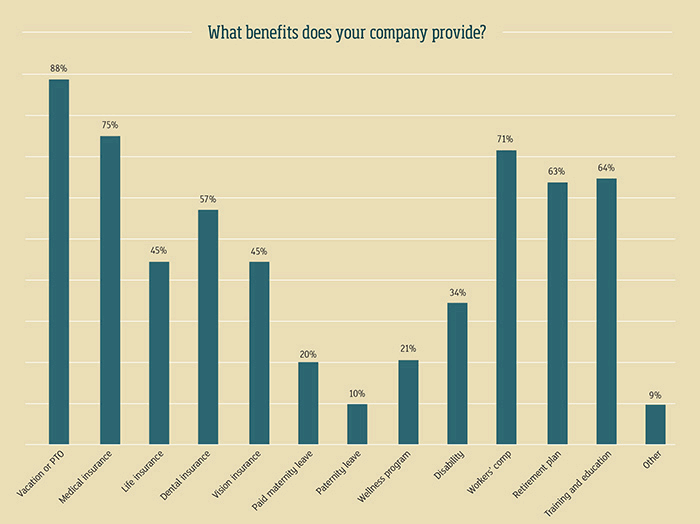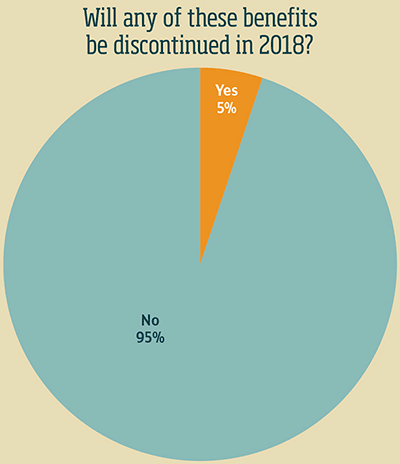 Types of benefits vary throughout the industry. Where companies said they added benefits, here's what respondents reported: Computer purchasing program; holiday pay; accident death and dismemberment, chronic illness and supplemental life benefits (some employer paid); appreciation programs; tuition support and reimbursement; gift cards for going beyond the call of duty; flexible spending accounts for child care and health care; accrued paid sick time and flexibility. Overall for homecare companies, the least utilized benefits reported were paid parental leave and wellness programs (less than 30 percent of total respondents selected).
2 Wage and Salary Insights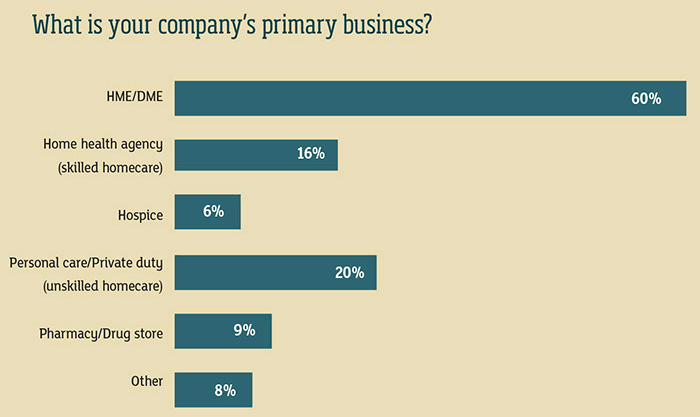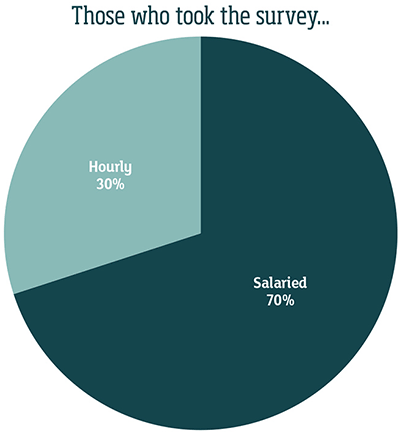 Who are the others? Those who categorized themselves as "other" consisted of home health in a public health program, long-term care and specialty equipment for long-term care, consulting, home infusion, senior services, certified geriatric care management, outpatient rehabilitation, hospital-based skilled homecare, medical staffing, distribution and clinical education.
Amazon: Survey says... As speculation grows about Amazon's interest in the health care space, we asked our audience to share thoughts about its impact on the HME industry. What might be the greatest store on Earth sparked excitement and concern in 2017 when it was reportedly engaged in pharmaceutical licensing activity. Fast Company magazine saw it this way in its December 2017/January 2018 edition, "The truth is that the bigger Amazon gets, the more opportunity it creates for fresh, local alternatives...the more space there is for warm and individualized service."
Perkins Medical Supply in Vero Beach, Fla., has been in business for more than 25 years. When it comes to the opportunities and threats that Amazon brings for HME/DME providers, Perkins' General Manager Jeremy Lloyd had this to say, "Amazon will continue to grow, but DME done right will have its place."
"Combining technology, outsourcing and the best sales and service teams you can find will yield significant protections to the bottom line—or what's left of it—and help ensure you are one of the businesses left standing when the current shakeout inevitably ends."
—Gary Sheehan, Cape Medical Supply, Sandwich, Mass.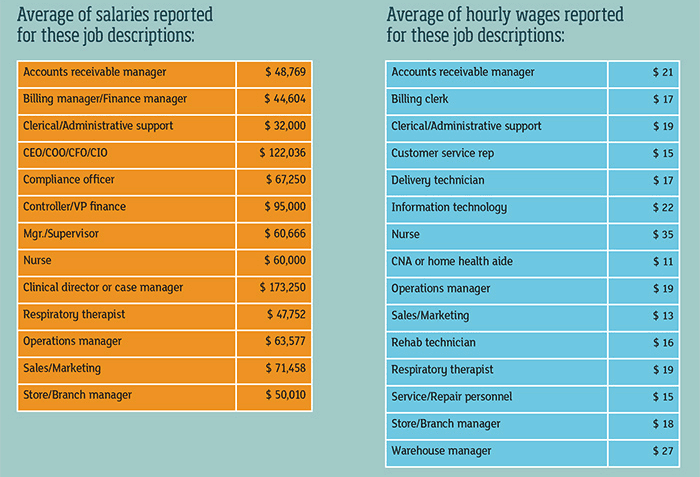 On nurse recruiting... "Unfortunately, low home health care reimbursement rates are directly impacting nursing wages and therefore the industry's ability to effectively recruit, even though home health nurses have an enormous responsibility to their patients and provide immeasurable value in the continuum of care... beyond rates there's so much more that goes into retention and recruiting."
—David Baiada, CEO, Bayada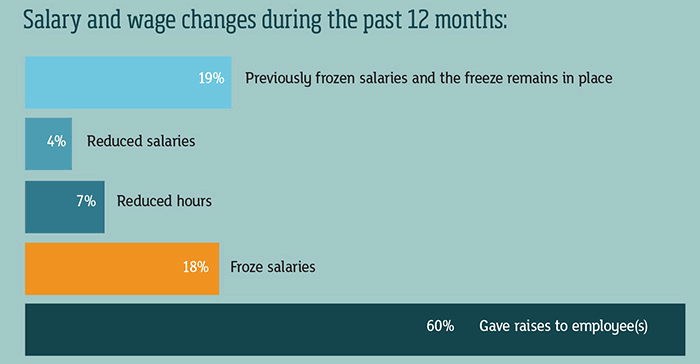 Investments... New investments in clinical management and nursing; HR and recruiting; and finance and accounting were reported among personal care, private duty (unskilled homecare) agencies.
Outsourcing was reported in areas such as billing, payroll, coding, customer service and claims management (most homecare categories).
3 Employees by Category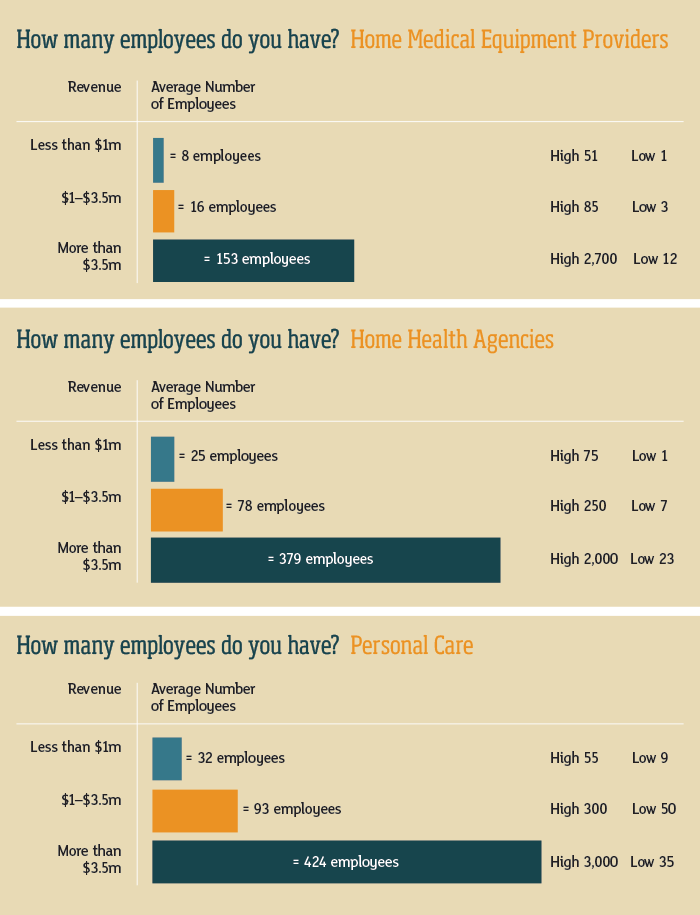 In general, HME/DME providers are doing more with less. Some providers in this category have branched out into providing other services, such as home health and personal care. There are opportunities in the hospice care space to be both care provider and equipment provider, as one large company reported.
On pharmacy with DME:
"Overall, I love that I'm able to carry on my family's tradition of helping people in our local community. While we've carried a small selection of DME as long as the industry has been around, it wasn't until competitive bidding came into play that we had more customers approach us as a resource for acquiring equipment. When new and old customers alike walk into our showroom, nothing beats hearing their sigh of relief when they say, 'You have everything I need right here!'"
—Alex Anderson, General Manager, Oswald's Pharmacy, Naperville, Ill.
4 Staffing Highlights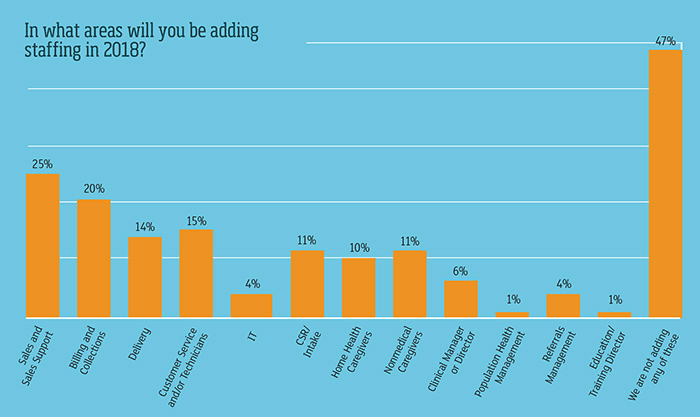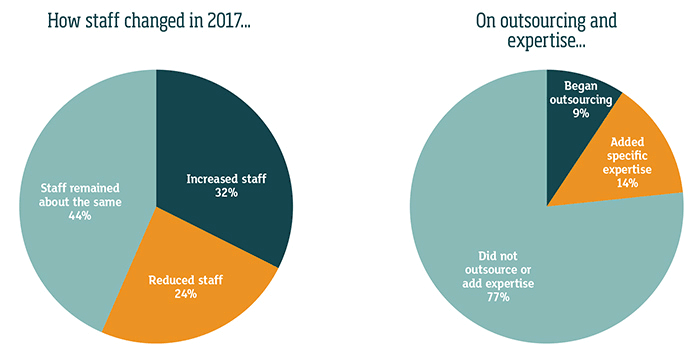 On adding expertise... Those who added to their staffs in 2017 noted focus areas such as clinical management; oversight of homecare cases by a licensed practical nurse (LPN) and consulting visits by a registered nurse (RN), as well as intake assistance. Some noted a growing sleep therapy and CPAP business and responding to needs of payer relations, insurance verification, human resources and marketing.