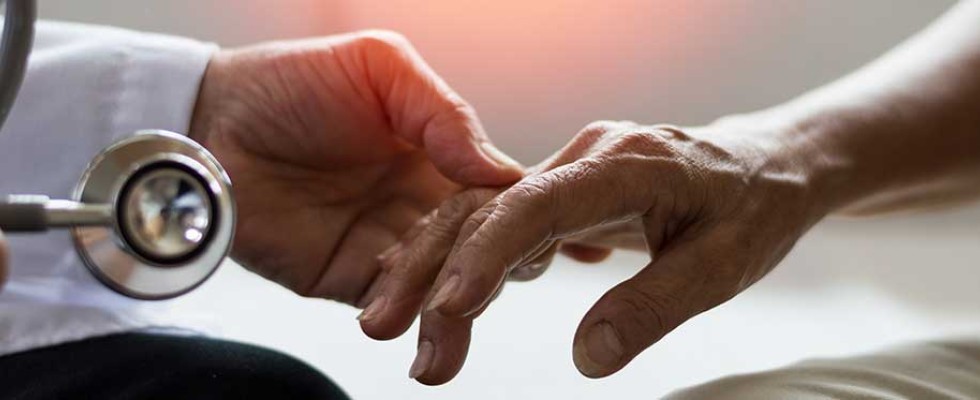 4 ways to partner with in-home medical service providers
The COVID-19 pandemic certainly magnified people's desire to receive care at home versus in a facility, and, consequently, hospital systems across the country have begun accelerating efforts to develop or expand their capacity to provide acute medical services in the home. Hospital systems that offer in-home medical care have found that they are able to reduce expenses and achieve higher patient satisfaction and overall better outcomes.
Health care professionals generally believe that people recover better at home, where they can be surrounded by family and friends in a comfortable and familiar setting. For that very reason, "hospital-at-home" is not a passing fad. Hospital budgets large and small reflect significant investments in building or expanding in-home medical services.
So what are the implications of this trend for private-duty, nonmedical homecare providers?
Homecare often sits outside the traditional health care ecosystem, but this is changing rapidly. There can be no doubt that personal care has an important role to play in the health care continuum. The industry needs to continually voice its significance in that continuum and, more importantly, its impact on patient health, safety and well-being.
Limitless Opportunity for Providers
Hospital-at-home providers recognize that they can't be in the home around the clock and therefore they must rely on either family members or professional care providers to offer additional patient support. Aligning and partnering with in-home medical and nonmedical providers is the first step toward introducing the benefits of homecare. How can you position your home health or nonmedical homecare agency as the preferred partner to hospital systems and other in-home care providers? Here are four steps:
1. Don't assume all hospital-at-home providers know the full scope of services that your agency provides.
It is critical to educate potential partners about what homecare consists of and, most importantly, how those services benefit someone recovering at home. They may understand that you assist with activities of daily living and instrumental activities of daily living, but do they understand your capabilities around memory care and fall prevention? Recovery and healing is enhanced when individuals are not worried about things they can't control. Services such as transportation to medical appointments, meal preparation, pet care and household chores provide patients with much-needed peace of mind so they can focus on recovery and healing.
2. Share the impact of your services with hospital-at-home providers.
Hospital-at-home providers seek homecare partners that demonstrate positive client outcomes. Quality in-home care should support their efforts to reduce hospital readmissions, emergency room visits, the risk of falls and other health-related complications.
In-home care can also assist hospitals with improved Healthcare Effectiveness Data and Information Set and STAR ratings. Moreover, by achieving such outcomes, you will establish yourself as a trusted homecare partner who is viewed as a critical member of the care circle.
3. Expand caregiver training to include their role in care coordination.
While we assume that quality caregivers have a passion for helping others, great empathy and compassion, they may not have received training for some of the specific needs of individuals recovering from serious illness or certain types of surgery. Training your caregiving team to work with this population should include activities that promote the patients' safety, comfort and post-care plans.
Caregivers should observe changes in a patient that may require medical intervention or contacting family members. By tracking and reporting sleep patterns, appetite changes, adverse effects from medication or other developing health concerns, caregivers can be an integral part of the continuum of care.
4. Demonstrate a willingness to be part of the discharge planning process.
Every person's needs following hospital discharge or a medical procedure are different. If your agency can be brought into discharge planning discussions as early as possible, you will not only be best positioned to support the needs of the patient, but you will also instill confidence in the medical provider that you understand the goals of the after-care plan.
Through homecare services, patients can receive the comfort, familiarity and independence that comes with recovery at home while having an attentive and experienced caregiver available to help with meal preparation, mobility around the house, bathing and dressing, and transportation to and from follow-up appointments. Caregivers can also provide companionship and offer support with aftercare plans to aid in the healing and recovery process.
In the Future
As hospital-at-home programs continue to grow and traditional hospital stays result in more rapid discharges of patients to home, nonmedical homecare providers are well positioned to play a critical role in keeping patients home.
Strategic partnerships and alliances with hospital-at-home organizations represent an ideal business opportunity for the homecare industry.