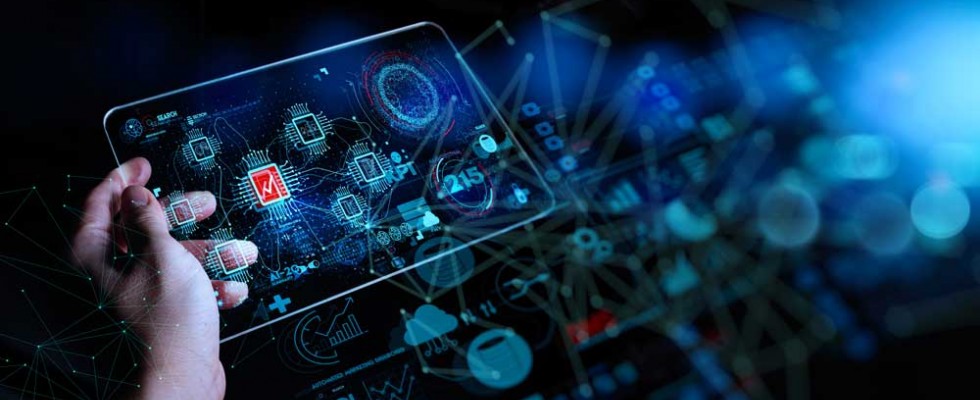 Opportunities vs. roadblocks
Wednesday, October 13, 2021
The COVID-19 pandemic has amplified the fragmentation of the American health care system and put a spotlight on the significant gaps in digital access across care settings. After being largely left out of national interoperability mandates and incentives, post-acute care (PAC) providers are beginning to adapt their practices to catch up to the health care industry as a whole.
Interoperability has been widely adopted in acute and ambulatory care settings, to great benefit. As post-acute care providers look to embrace interoperability, new regulations offer opportunities rather than roadblocks when it comes to connecting with the broader ecosystem and creating successful, long-lasting referral relationships.
Adopting Interoperability in Post-Acute Care
The Health Information Technology for Economic and Clinical Health Act of 2009 set the groundwork for the Centers for Medicare & Medicaid Services' (CMS) electronic health record (EHR) incentive programs, which subsidized the "meaningful use" of these systems. Unfortunately, the PAC industry did not receive the same financial incentives as hospitals and physician offices. Naturally, this led to slower adoption rates in PAC and national capabilities that skew toward the needs of acute and ambulatory providers compared to their counterparts in PAC.
Despite this, 78% of home health agencies had adopted some form of EHR by 2017, according to a data brief published in 2018 by the Office of the National Coordinator for Health Information Technology (ONC). And those figures are likely much higher today.
The ONC's information-blocking and interoperability rules have allowed many provisions to go into effect this year. Under these provisions, providers cannot block patients and other providers from accessing health data unless they meet one of eight specific exceptions. This has accelerated the rise in nationwide networks and opened a new focus on post-acute care settings, including defining standards across the industry.
Additionally, certain provisions in the ONC's rule related to how application programming interfaces (APIs) allow different applications to communicate and share data with one another. By setting specific and easily replicable standards for APIs implemented by certified health care software developers, post-acute care providers will be more likely to use software that leverages the same data standards; these standards represent new roads for more information to flow to and from PAC settings. This will allow providers to more easily share information electronically and will begin to break down the data silos that have slowed the growth of interoperability in PAC for too long.
Within the PAC industry, tides are beginning to shift. Tremendous investments have been made to connect care across settings and adapt standards to meet the unique needs of post-acute providers, such as passing documentation and medication lists back and forth to meet strict reimbursement requirements.
The Opportunity Offered by Information-Blocking Rules
Rules that solve for information blocking have undoubtedly opened a new era in interoperability, representing a notable shift for PAC providers, who have often struggled to electronically communicate with their referral sources.
The fact of the matter is that the flow and sharing of health care data has long been driven by hospitals. With these new regulations in place, data sharing between necessary parties will be much more streamlined and accessible. However, as rules about information blocking and interoperability take hold, post-acute care organizations must do what they can to catch up to their acute and ambulatory counterparts, even though they have further to travel up the interoperability maturity gradient. With these new regulations, PAC providers have the opportunity to rise to meet the rest of the industry—for the benefit of their patients, clinicians, referral relationships and business overall.
In fact, roughly three-quarters (74%) of acute care providers indicated they would switch to a post-acute care partner that has electronic data-sharing capabilities, such as the ability to accept electronic referrals, according to a recent survey conducted by MatrixCare and the market research firm Porter Research.
With the ONC's recent rules acting as a level of enforcement behind data exchange for treatment, care transitions and other use cases, post-acute care providers now have an opportunity to embrace interoperability and in turn provide better patient care, improve collaboration with their partners and form stronger referral bonds that will support long-term success. This can lead to winning business over competitors, while also allowing home-based care organizations to streamline their operations and reduce administrative burdens for staff.
The Road Ahead
Because the initial focus for interoperability has been on acute and ambulatory care, the health care industry must work together to shift focus toward bridging the gap between care settings. A focus on the patient at the center of everything will be key in meeting the unique needs of the homecare industry and ensuring high-quality patient care.
EHR vendors play a large role in driving interoperability success. Vendors must move their investments in interoperability forward or risk putting their customers at a severe disadvantage. The recent Porter Research survey indicated that both PAC providers and referral sources expect EHR vendors to lead the way—yet 48% of home-based care providers were unsatisfied with their systems' abilities to meet their most important interoperability needs.
The push to interoperability is inevitable, and embracing these changes is truly a necessity for post-acute care providers. There are a variety of environmental factors, including an aging population and the COVID-19 pandemic, making it critical for PAC providers to share data across care settings in as close to real time as possible. Providers leaning toward more digitized practices are taking part in this tremendous opportunity to boost health care efficiencies, enable smoother care transitions, build stronger referral businesses and ensure high-quality patient care at a pivotal moment in the industry.