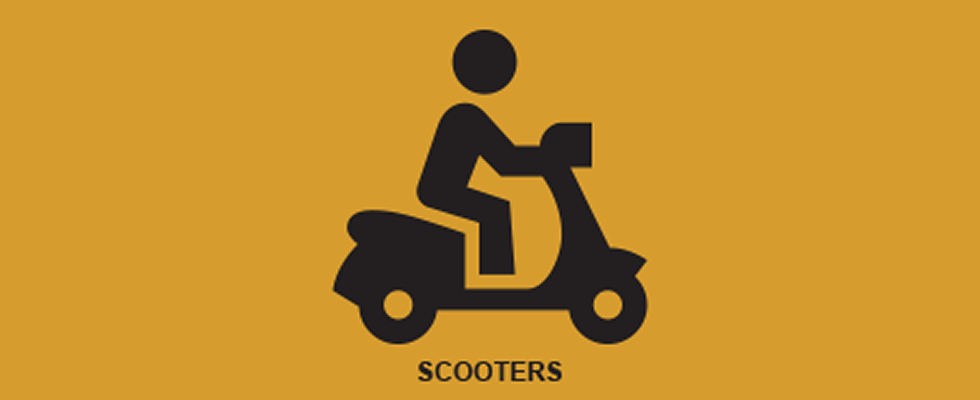 Market-leading products for your business
Remo
EWHEELS
The Remo auto-flex scooter automatically folds in less than 10 seconds with a wireless remote and no disassembly required. This award-winning scooter is a powerful, fast long-range automatic folding travel scooter. With the push of a button, it folds itself and is ready for easy transport. Available in red, blue and orange. Visit ewheelsdealers.com.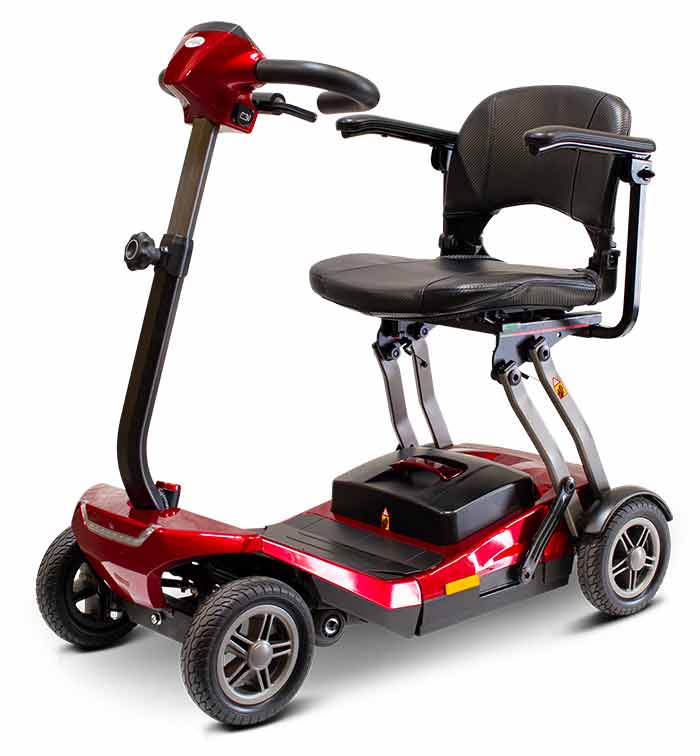 Buzzaround LX Luxury Scooter
GOLDEN TECHNOLOGIES
Introducing America's first full-time luxury travel scooter. Enjoy upgraded features in a whole new class of scooters in Golden's Buzzaround Series. Full-size comfort comes with the convenience of portability on the Buzzaround LX, available in three- and four-wheel models. Standard features include a captain's seat, an infinite adjustable tiller, and a USB charging port under the dashboard. With a 375-pound weight capacity, comfort suspension springs, 40.5-inch turning radius, range up to 18 miles on two U1 batteries, and ample foot room. Visit goldentech.com.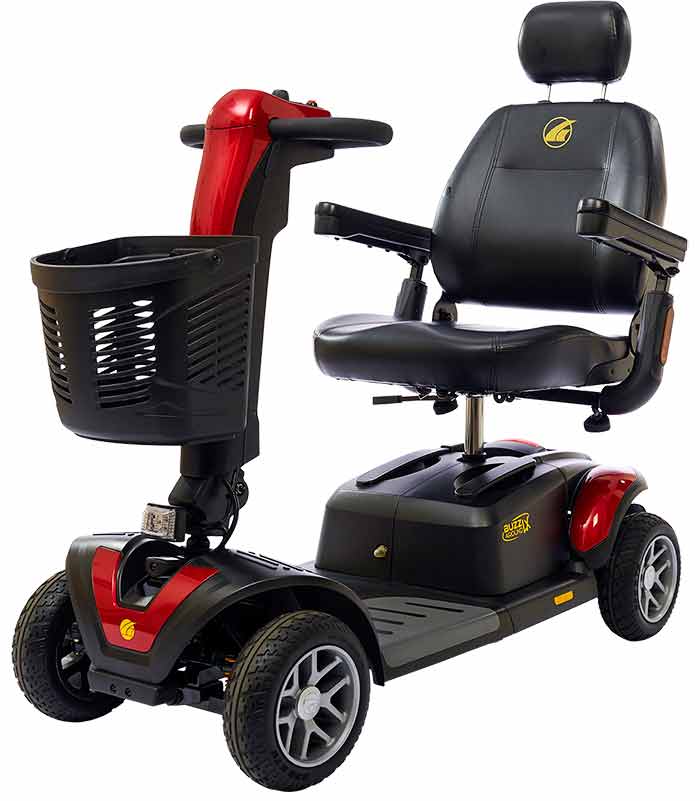 Luggie Plus
FREERIDER USA
FreeRider USA created the Luggie Plus with a single purpose: to provide customers with a safe motorized scooter that meets daily commute and travel requirements. The Luggie Plus has an improved powertrain system with efficient motor, transaxle and controller that allows customers to enjoy a long-range ride while also reducing the turn radius and power consumption. The Luggie Plus also brings active safety controls such as Smart Turn technology and Omni Suspension, which minimizes vibrations, to the line. Visit freeriderusa.com.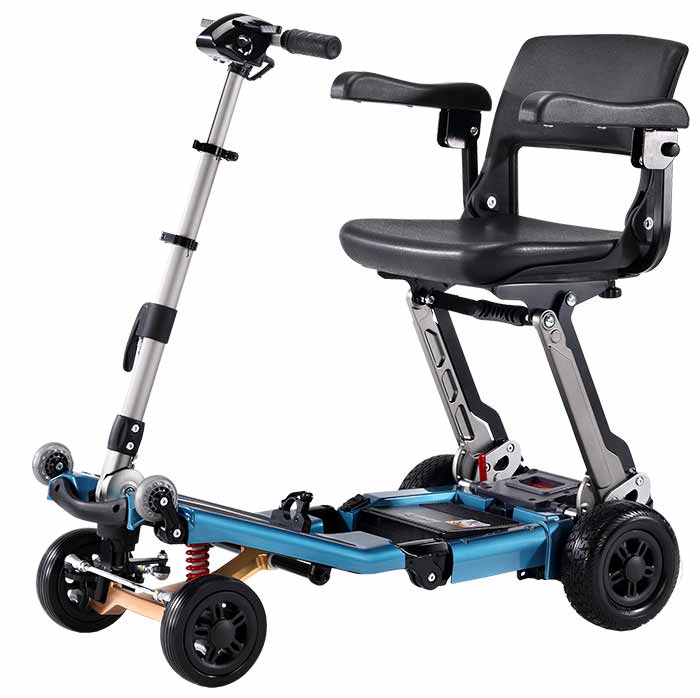 ZT10 Scooter
PRIDE MOBILITY PRODUCTS
The ZT10 scooter from Pride Mobility Products is a combination of aggressive performance and maneuverability. The ZT10 provides a comfortable ride with CTS Suspension. Powerful dual motor and two-wheel drive offer aggressive traction, easily tackling rugged terrain on trails. The ZT10 also transitions seamlessly indoors, allowing smooth maneuverability with iTurn technology through halls and doorways. Other product highlights include a three-speed control dial, a full LED lighting package with turn signals, an integrated cupholder in the tiller and a 400-pound weight capacity. Visit pridemobility.com.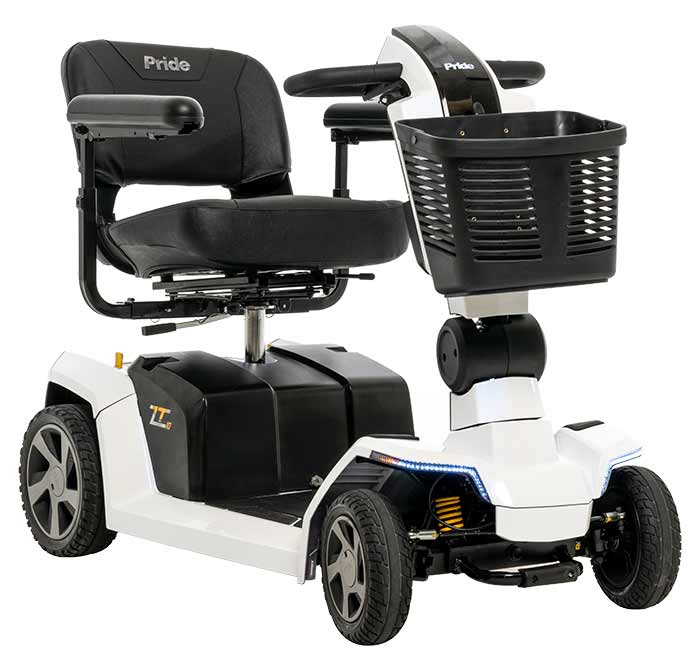 Eclipse Atlas 500
PACESAVER
The Eclipse Atlas 500 gets your customers out and about with the industry's best stability rating and great power. The American-made four-pole heavy-duty motor and 110-amp controller will propel the Eclipse up a 140-yard slope of up to seven to nine degrees seven times with a 450-pound rider. American-made transaxle with five-year warranty. The Eclipse comes with mirror glaze through-and-through color, 21-inch ComForBack seat (wider seats available) and three inches of extra leg room. The Eclipse separates for transport. Visit pacesaver.com.