Market-leading products for your business
Friday, October 25th, 2019
Compression Hosiery
ALEX ORTHOPEDIC
Alex Orthopedic's hosiery line provides therapeutic compression without sacrificing fashion or comfort, and does so economically compared to national brands. It has compression levels to fit every need—8-15 millimeters of mercury (mmHg) for minor swelling and tired aching legs; 15-20 mmHg for mild swelling and mild varicosities; 20-30 mmHg for moderate edema, varicosities and severe varicose veins; and 30-40mmHg for severe varicosities, edema and venous ulcers. Many styles are available. Visit alexorthopedic.com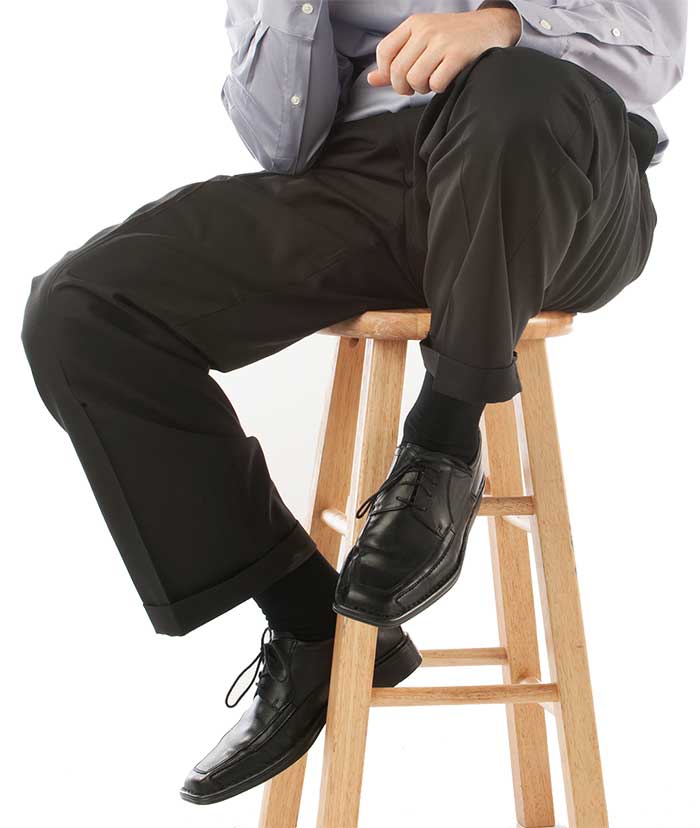 Soft Wing
GREAT LIFE HEALTHCARE
Soft Wing compression massage systems are like having a personal massage therapist to help rejuvenate fatigued and swollen legs. These compression massagers are a great cash item for your retail space with no prescription required. Soft Wing has two modes and three pressure settings, making it an ideal product for those experiencing leg swelling, long-distance travel or prolonged standing or trying to relax after a workout. Ergonomically designed in retail packaging using light and comfortable fabrics to provide comfort and relaxation. The unit comes with pump, garment, USB cable and 115VAC wall adapter. Visit greatlifehealthcare.com.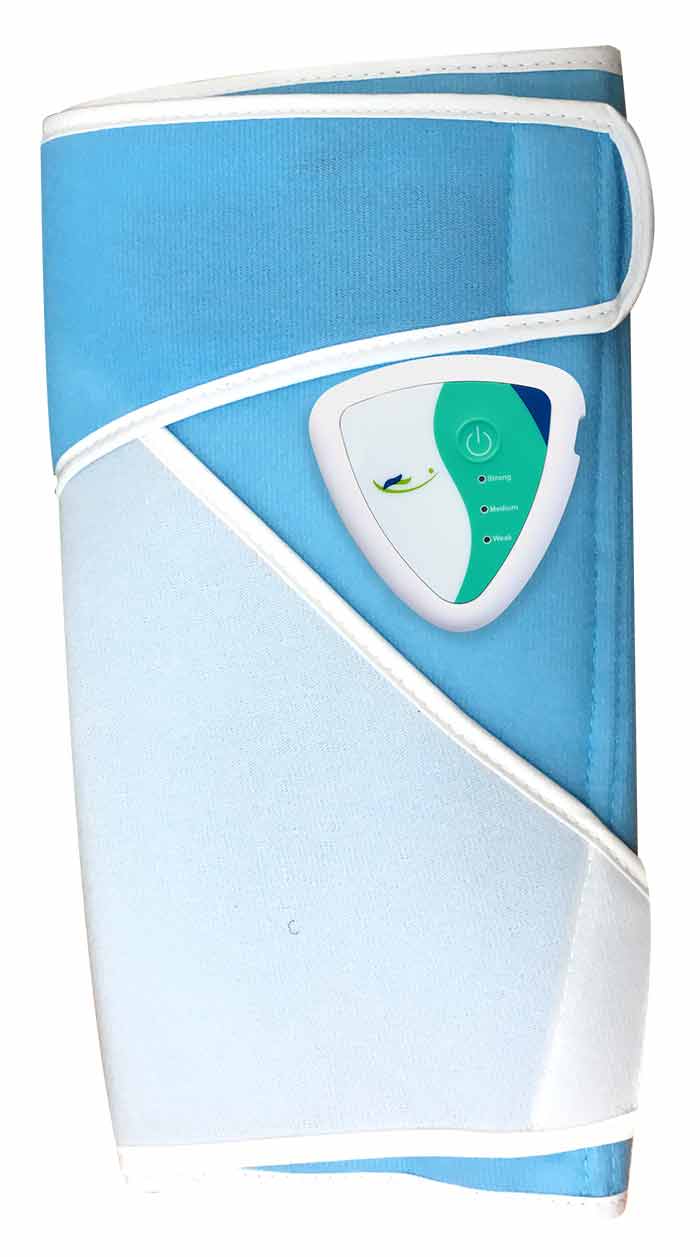 IMAK Compression Arthritis Gloves
BROWNMED
Developed by an orthopedic surgeon and arthritis sufferer, IMAK Compression Arthritis Gloves have earned the Arthritis Foundation's Ease of Use Commendation. IMAK Compression Arthritis Gloves provide mild compression for warmth and to help increase circulation, which ultimately reduces pain and promotes healing. The gloves are made of soft, breathable cotton material, meaning they are comfortable enough to wear day and night. The open fingertips allow freedom to feel, touch and grip so users can perform daily tasks without issues. Helps relieve aches, pains and stiffness associated with arthritis of the hands. Visit brownmed.com.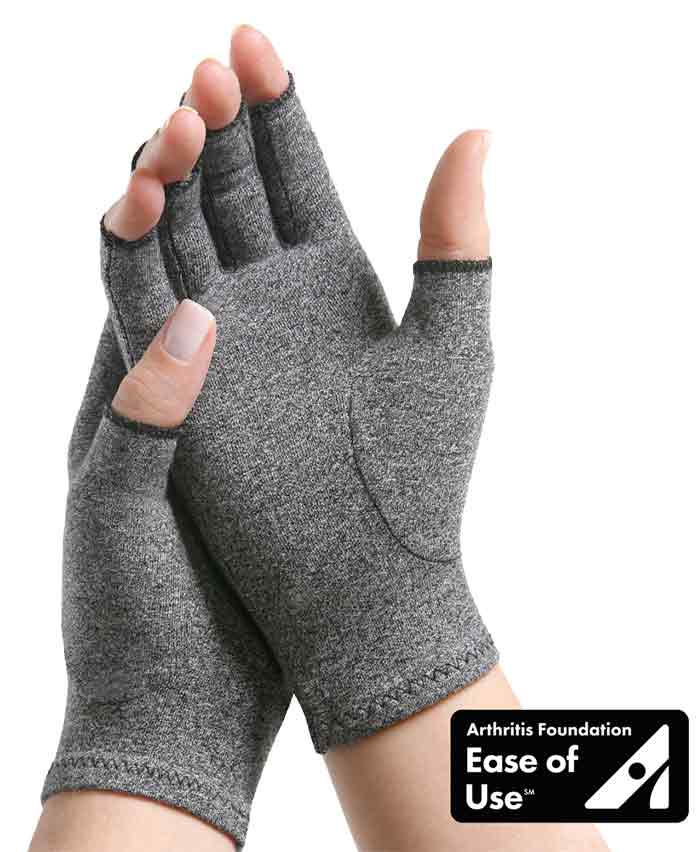 PlasmaFlow
COMPRESSION THERAPY SYSTEMS
The PlasmaFlow is an easy to use sequential compression system, prescribed by a physician, for use in the home or clinical setting to help prevent the onset of deep vein thrombosis in patients by stimulating blood flow in the extremities (stimulating muscle contractions). This device enhances blood circulation, diminishes post-operative pain and swelling and reduces wound healing time. The PlasmaFlow helps treat stasis dermatitis, venous stasis ulcers, arterial and diabetic leg ulcers, chronic venous insufficiency and reduces of edema in the lower limbs. Visit compressiontherapysystems.com.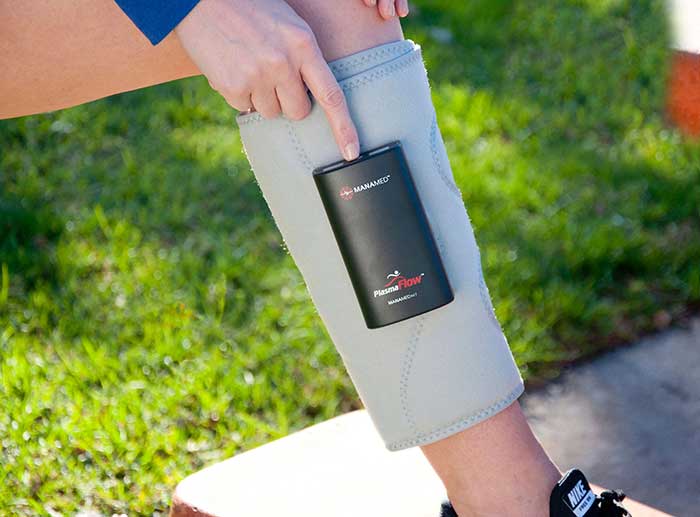 Exremit-Ease Compression Garment
AMERX Health Care
The EXTREMIT-EASE Compression Garment provides 30-50 mmHg therapeutic compression, its innovative design—combining a zipper and bungees with large tabs—makes independent application and adjustment easy for patients to achieve, even if they have dexterity issues. Patients will appreciate the lightweight, air-permeable fabric , which allows for comfortable wear with less sweat, hot spots or pistoning. Available in tall and regular lengths from XS-XXL, EXTREMIT-EASE is now available in tan and black options and comes complete with mesh laundry bag and garment liner. Visit amerxhc.com.