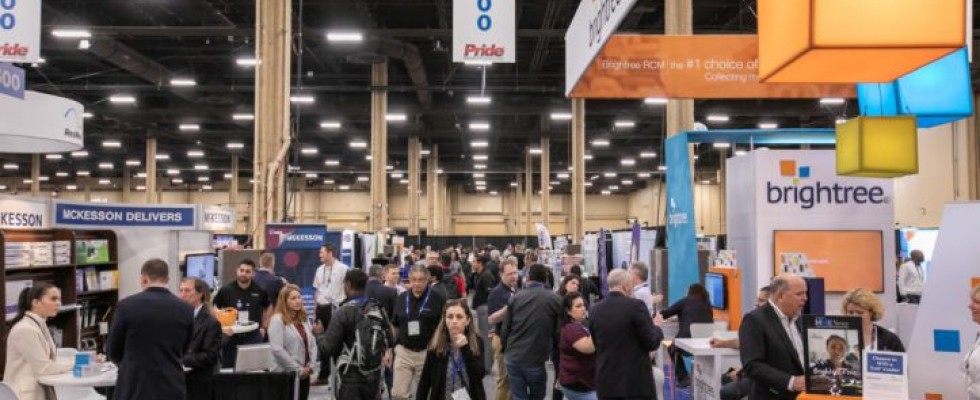 Don't miss these events at the Atlanta show
As this issue rolls off the printer, home medical equipment providers are finalizing their plans for Medtrade 2019, Oct. 21-23 at the Georgia World Congress Center in Atlanta. The show promises to be one of the largest in recent years, as attendance has been trending upward recently.
"The strength of Medtrade shows that face-to-face interaction still has real value," said Mark Lind, associate show director. "We see the human element in networking, workshops, educational sessions, and laying hands on actual products. Getting out of the office to focus on the business is a great idea, and we look forward to a great Medtrade."
WORKSHOPS*
Start Medtrade off right with workshops that offer in-depth learning.
MONDAY, OCT. 21
9 A.M.-5 P.M.
An Introduction to the Certified Durable Medical Equipment Specialist (CDME)
Presented by BOC
Speaker: Jeff Hedges, president of BOC
Register at bocusa.org
9 A.M.-NOON
Don't Gamble with Reimbursement
Presented by VGM
Speakers: Dan Fedor & Ronda Buhrmester
9 A.M.-1 P.M. (Register for one session or all three)
Master Mindfulness, presented by Sun or Storm
9-10 A.M.: An Introduction to Meditation & the Power of Sound ($65)
10:30-11:45 A.M.: Training for Golfers ($129)
NOON-1 P.M.: Emotional Intelligence for Leaders ($55)
All three sessions are $209
Speakers: Anna McDevitt & friends
NOON-3 P.M.
Best Practice Checklist for Productivity & Management
Presented by Brightree
Speakers: Kathy Quehl & Deb Mills
1-5 P.M.
HME Master Sales Training
Presented by Emerge
Speaker: Mike Sperduti
*Workshops may require additional cost and registration. Register here.
CEU OPPORTUNITIES
In addition to workshops, Medtrade has partnered with Quantum Rehab and Pride Mobility to offer four CEU courses at no charge. "Whether you buy a Conference Pass or an Expo Pass, you can attend any or all of the continuing education unit [CEU] courses as a complimentary add-on," says SarahVarner, senior director of Marketing, Medtrade. "However, you must register for the courses if you plan to attend."
To attend any or all of the courses, register for an expo pass or a conference pass first . After that, add the CEU course(s) you'd like to attend. After registering, attendees will receive a confirmation email from Medtrade customer service that has an important next step—registering with Quantum so they can capture your CEU information.
Find more information here. Sort by CEU courses.
NETWORKING EVENTS
Connect with peers and learn about topics affecting the industry at these Medtrade-exclusive networking events. Some events may require advance registration.*
MONDAY, OCT. 21
5:30-6:45 P.M.
The Audit "Happy" Hour*
Sponsored by HME Billing & Consulting and Pride Mobility
TUESDAY, OCT. 22
5:30-7 P.M.
AAHomecare's Stand Up for Homecare Fundraiser Reception*
TUESDAY, OCT. 22
8:00-9:45 A.M.
AAHomecare's Washington Update
Open to all attendees
WEDNESDAY, OCT. 23
7:30-9 A.M.
Rise & Retail Breakfast Roundtables*
Sponsored by VGM
WEDNESDAY, OCT. 23
11:44 A.M.-1:15 P.M.
Power Lunch*
Sponsored by VGM
LEARN ABOUT PRODUCTS
Medtrade represents the best opportunity to learn about the latest products hitting the market. Don't miss these opportunities:
New Product Pavilion (sponsored by HomeCare Magazine)—The most popular spot on the show floor. Check out the latest innovations in HME products and vote for your favorites to take home the coveted Provider's Choice Award.
Retail Product Pavilion (sponsored by VGM)—New at Medtrade 2019, learn about cash-ready items to bring your store to life. Furnished by KC Store Fixtures, vote on your favorite products, here, too.