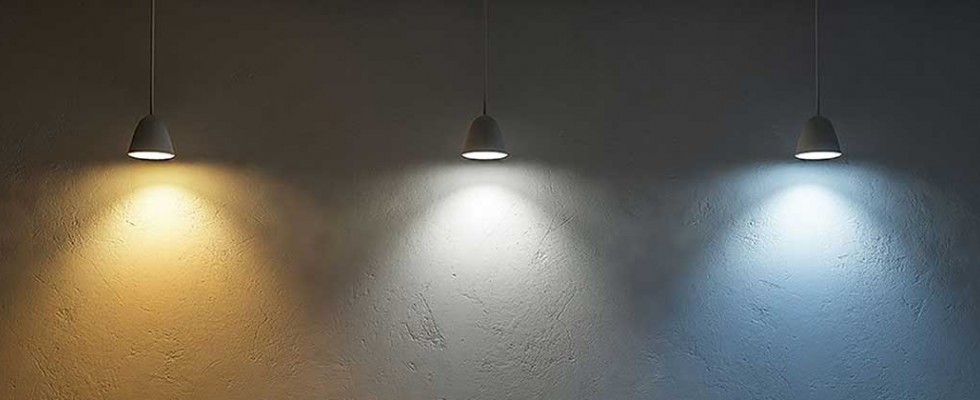 Shedding new light on staying home
Monday, September 30, 2019
It's 8 p.m. and time for the patient to start winding down for bed at home. Almost unnoticed, the lights begin to change, softening from bright, daylight white to soft cream. The house grows cool and quiet, and the faint aroma of lavender emerges, encouraging relaxation and sleep.
At 2 a.m., the patient awakens. A sensor notes they have risen and red night lights, which won't disturb sleep patterns, turn on in the bathroom. If there's no motion for 20 minutes—indicating a possible fall—a notice will be sent; if all goes smoothly, the patient returns to bed and the lights go dark. Either way, software records the incident to report to a caregiver later.
These lights and aromas all come from a pre-programmed circadian lighting system designed to improve sleep/wake cycles, appetite and more in seniors, especially those with cognitive impairments. The system is designed and sold by Bill Kahler and Ted O'Brien, who had worked for a dozen years in LED lighting before founding OK Technologies, which builds and sells in-home solutions for circadian lighting—that is, systems designed to mimic or enhance the body's natural clock, or circadian rhythm.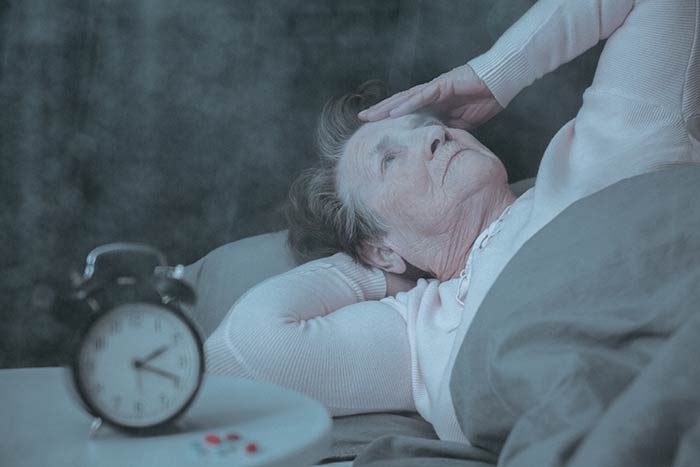 "Both of us had family members who suffered from Alzheimer's disease and dementia, so we wanted to do something that could help us resolve this issue," said O'Brien. "We started seeing studies about the benefits of circadian lighting, so we decided we could take what we already knew about LEDs and work to improve people's quality of life."
They initially developed OK Technologies' tunable lighting system for memory care and other assisted living facilities, where it brings energy cost savings as well as patient benefits. But they realized they could do more by allowing patients with Alzheimer's disease, dementia, stroke damage and other issues to remain in their homes longer.
"As we progressed, we realized our biggest impact would be one-on-one in individual homes," Kahler said.
Enhancing Routines
This summer, the Des Moines, Iowa-based firm launched to the homecare market at VGM Heartland. Home medical equipment (HME) dealers can sign up to retail the system and will be trained on installation.
Kahler and O'Brien say in-home technology systems are a novel opportunity for HME dealers, who can find new revenue from patients looking to do in-home modifications. An estimated 40% to 70% of older adults suffer from sleep disturbances or disorders—especially those with Alzheimer's disease and related dementias. Lack of routine sleep can cause or exacerbate agitation and depression, and nighttime waking and walking can lead to falls.
Some studies have shown that light therapy can help. A research study by the Lighting Research Center at Rensselaer Polytechnic Institute found federal office workers in interior rooms or dark northern climates experienced a reduction in daylight hours. The General Services Agency and other federal agencies are exploring using electric lighting solutions in offices to help employees; some schools are also experimenting with circadian lighting to help students perform better.
Here's how it works: our bodies' natural clocks are tuned in to cues we get through visual and neurological stimulus, including the reception of light through our eyes. A number of things can interfere with these natural stimuli, including seasonal changes, inside work and the "blue light" glow of digital devices. Seniors have it even worse, as often experience reduced sensitivity to light due to aging eyes and glaucoma. And seniors with health problems, limited mobility or dementia tend to spend most of their time in dim light, either in nursing facilities or in their homes.
"While circadian and sleep disturbances may be common in older adults, including those with [Alzheimer's disease and related dementias], light, which is the strongest time giver for the circadian system, has a potential to promote entrainment and improve sleep in this population," reads a 2017 study published in the journal Neurodegenerative Disease Management. "Therefore, light has the potential to become a powerful treatment for mitigating poor sleep quality frequently found in the older population, including those with dementia."
The same study concluded that, although light therapy might bring some increased risk of eye strain or headaches, it has far fewer side effects than sleep medications.
The data was part of what helped convince for Kahler and O'Brien to explore the potential of tunable lighting.
"We concluded that circadian lighting was beneficial and would improve the quality of life," O'Brien said.
System Options
While there are other after-market approaches to in-home circadian lighting, Kahler and O'Brien say theirs is distinctive in several ways. First, sensors installed in the home record patient-specific data—when they get out of bed and trigger the system, how many times a night they rise, etc.—that is then reported in a client dashboard each week. This allows family or professional caregivers to spot problems in advance, monitor any worsening conditions, or request tweaks to the system.
Second, the system is entirely wireless and does not rely on wearables. There is nothing visual that would reveal the existence of the system to visitors—an important factor, they say, for baby boomers who like technological solutions but don't want to admit they are making home modifications in response to aging.
"When you go into a home you won't see anything that's different," Kahler said. "There's nothing that you would recognize."
The OK Technologies setup comes in three basic packages: one for a patient living alone or with a spouse; one for a patient living with extended family; and one for a person without significant impairment who is interested in circadian lighting's health benefits. Each can be tailored to every unique patient, their home and their needs.
"This is not one size fits all," Kahler said. "As they continue to progress in their illness, we can make tweaks to the system to make sure their circadian rhythms are on track."
The system—which includes sensors, a thermostat, light bulbs and more—retails for around $7,000 and up. Compare that to the average cost of memory care facilities at about $5,700/month or nursing care at about $7,700 month.
"We know that quality of life is enhanced substantially," Kahler said. "If you're able to keep your loved one at home for even one month, you've got your money back."
While circadian lighting is not eligible for reimbursement from private insurance or Medicaid, Kahler and O'Brien say it may fall under some state legislation that allows tax credits for home modifications and/or energy savings. Kahler and O'Brien said the installation takes about two hours and can be completed in the time a client is out of the house at a medical or other appointment for their convenience.
Dealers undergo a full product training program that includes education on sales and installation, they said. Installation requires only low-voltage wiring and isn't much more complex than installing a security system; they said it should be a simple addition for an HME provider already offering a home modification program. The training also includes instruction on how to complete a whole-home audit, looking out for possible dangers like loose rugs, and also how to suggest additional products for safer aging in place.
Data collected by the sensors is transmitted back to Des Moines for analysis and the company can make most software adjustments remotely. Aromatherapy canisters need to be replaced around every 60 days and sensor batteries will need to be changed every two to three years—opportunities to continue to build a relationship with the customer.
A Bright Future
OK Technologies say they don't just help patients avoid "sundowning" and sleep better—they provide assurance and assistance for at-home caregivers, who may find their lives turned upside-down by the sleep patterns of their spouse or family member with dementia. When they're able to sleep, they're less burdened by the tasks of caregiving.
And, they said, it provides an avenue for HME providers into the $277 billion spent on care for Alzheimer's patients each year.
"They're not doing a lot with circadian lighting for Alzheimer's or dementia patients today," Kahler said. "This is an avenue for them to broaden their reach."
And while the company is currently focused on serving seniors with dementia, they say there are opportunities for expansion to other chronic ailments and also a broader senior market. For example, as many as 800,000 Americans suffer a stroke each year; 930,000 have Parkinson's disease; and some 10 million adults suffer major depression.
In fact, there may be a day in the not-too-distant future where all homes are equipped with some kind of circadian lighting system to promote health and beneficial sleep.
"The day will come that this will be the type of lighting that will be prevalent in all of our homes and our work environments because it does have an impact on us," O'Brien said.
To learn more, visit ok-technologies.com.