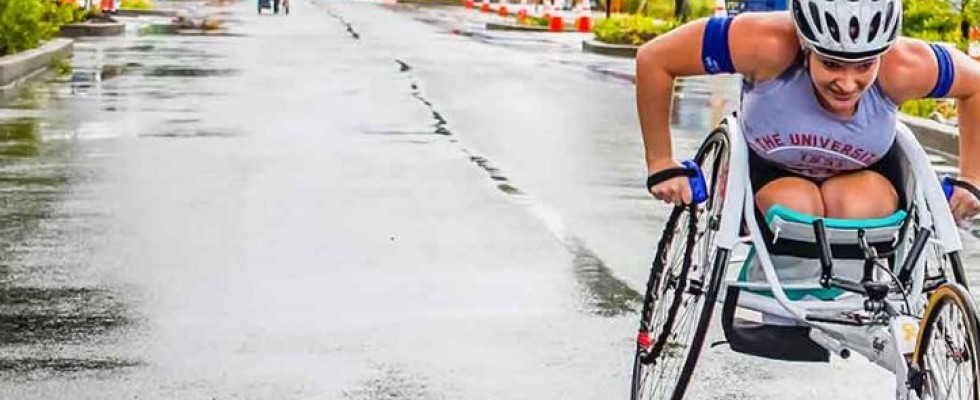 3 ways of looking at innovation in homecare
Thursday, September 27, 2018
Innovation in health care takes shape in many ways. Some innovations may bring a higher wow factor than others, as in the development of artificial intelligence, but they are life-changing nonetheless. Other innovations that factor into better health are simple such as a mug engineered to aid someone whose hand is losing function.
When it comes to home health care and living with disabilities, innovation began long ago. Today, innovation can be studied in at least three ways: innovative medical and assistive devices, innovative care models and innovative payment models.
FDA Approval and Medical Devices
"We're seeing an unparalleled period of innovation in medical devices," said FDA Commissioner Scott Gottlieb, MD, as part of his recent address at the Medical Device Innovation Consortium 2018 Annual Public Forum. "These opportunities are being driven by advances in material science, in digital technology, artificial intelligence, and in cutting-edge manufacturing." Last year the FDA approved a record number of novel devices, he said.
People who could potentially benefit from novel medical devices are waiting while insurers weigh what to cover. FDA approval or clearance does not equate to access, Gottlieb said in his MDIC address.
A new solution has been developed to address the disconnects between med tech innovation and benefit determinations. The FDA calls it the Private Payor Program, and it's a voluntary opportunity for manufacturers to receive feedback from the FDA and other non-governmental health technology assessors and payers. CareFirst and UnitedHealth Group—two of America's largest private insurers—have joined the FDA's growing list of private payers available to participate in these pre-submission meetings with device manufacturers.
By enabling early dialogue between device makers and payers, the FDA hopes to shorten the time between FDA approval and coverage decisions, particularly for new and innovative devices. The aim is to support premarket decisions that are based on the totality of scientific evidence available at the time of a device's market entry, according to Gottlieb, whose full presentation can be read at fda.gov.
When it comes to risks, no reasonably-sized pre-market trial can ever be expected to reveal everything that could eventually become known about a novel medical product. Additionally, the FDA is actively confronting medical device cybersecurity in both the pre- and post-market settings. While significant progress has been made toward the security of medical devices, the issue is rapidly evolving, Gottlieb said.
Just how rapidly health care innovation takes place varies.
New Models of Care Potentially Generate Savings
Richard Rakowski recalls his journey toward the development of his Medically Home innovative care model that is rolling out in Massachusetts, Indiana and New Jersey. Rakowski describes seeds sown beginning some 20 years ago—leading American Healthways, a large public disease management company in the early days of population health, then serving on the board of a major hospital system, then following the death of his father who had been hospitalized.
Sixty-seven percent of the cost of care in the hospital was fixed overhead, bricks and mortar, Rakowski found. "That left 33 percent for medical care. So there's a lot of pressure to release the patient early, pressure to have as few touchpoints as possible, to manage costs, to generate a margin. The fixed cost burden of a hospital can be deadly and dangerous for patients recovering from acute illness."
In 2008, Rakowski and a team of engineers, doctors, clinicians, nurses and others, designed the concept of the virtual hospital. A lot of the technology that the team envisioned was not readily available (yet), but they conceptualized the model of care, then spent two years designing it—turning the home itself into a temporary hospital unit.
Medically Home involves utilizing a personal emergency response system (PERS), providing two-way audio and video on-demand, and ensuring patient safety; many traditional hospital services make it to the home within four hours, sometimes within one hour of dispatch. A medical command center staffed by physicians and other clinicians centralizes communication, and the goal is to drive care in a standardized way, Rakowski said.
"We thought, 'How do we turn the acute world into an acute supply chain?'" Then came relationships with Advocate Health Care and Johns Hopkins Medicine and "publishing and deploying a clinical trial, proving we could take about 20 percent of patients out of the hospital and treat them at home for 30 days, for less cost than four-and-a-half days in the hospital."
Length of stay in the Medically Home virtual hospital averages 18 to 42 days, Rakowski said. The ideal population that helped to prove the model includes frequently-hospitalized elderly and those with congestive heart failure, chronic obstructive pulmonary disease, pneumonia and urinary tract infections. Others who can benefit include those in oncology care and those choosing elective surgeries such as hip and knee replacements and urology procedures.
"With consolidation going on in the health system business, there is a mismatch between supply and demand in a lot of markets, particularly in Boston," Rakowski said. "When a hospital becomes full, they tend to force themselves into the position to turn away patients for those who bring better margins…they want to create flexible capacity so they can have the ability to admit those patients they find to be more financially attractive. Those hospitals are calling us. They want virtual capacity—flexible capacity, particularly during flu season."
The virtual hospital is not completely virtual, though. "We use a mixed model where you have virtual care by the physician, and all other care is delivered hands-on to the patients," Rakowski said. And it's not just hospitals with interest in this model of care—Rakowski points to pharmaceutical companies that are recruiting candidates for clinical trials, independent physicians that own their own ambulatory surgery center, and physician groups that are taking on financial risk.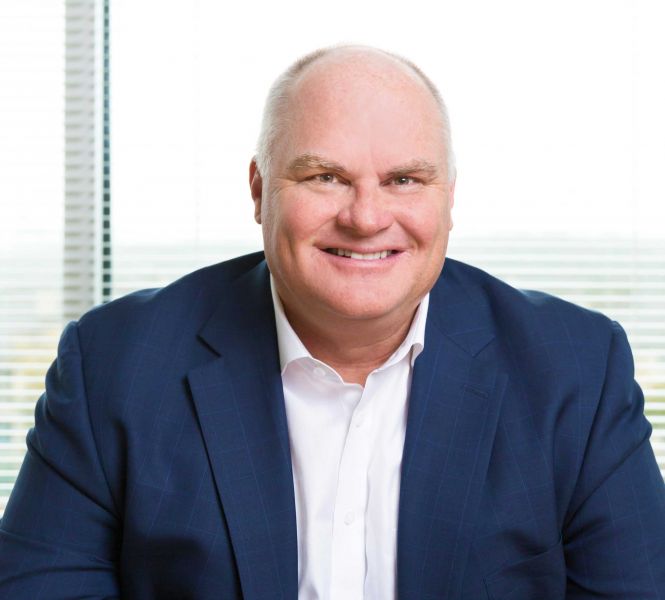 Biller Miller, CEO of WellSky
"It is not optimal the way our health systems work. I wish health care wasn't late to adopt best practices and approach, but it is difficult. Health care has a local flavor, and it's expensive to adopt technology. But we are in just the beginning innings of seeing that as we force ourselves through keyholes around value-based performance, the investments will follow, and things will begin to pick up steam. In the next decade, we'll be operating in a far more efficient health care system—even dragging along the federal government—than exists today. And I would argue that health care has improved a lot, particularly over the past eight to 10 years. The fuse is lit and the process will continue."
—Bill Miller, CEO of WellSky, formerly Mediware
Risk and Reward in Alternative Payment Models
CMS is pushing alternative payment models—including bundled payments—and the push is trickling down into home health. Bundled payments are an alternative payment model in which providers are reimbursed for an entire episode of care in a single payment. Providers are assigned a target price for each clinical episode and will keep any savings if the actual costs incurred fall under the target price. Conversely, providers must cover any costs if spending exceeds the target price.
"In order to be successful in providing high-quality, cost-effective care under bundled payment models, physician groups and health systems need home health partners who achieve positive patient outcomes including low hospital readmission rates. The reward to home health providers in such a partnership cannot be understated," said Jim Moskal, a partner at Livingstone Partners, an M&A firm that focuses on home health and hospice, post-acute pediatric services and physician practices.
"If a provider can successfully produce high-quality care and positive outcomes (and track them) then their partnerships with hospitals and physician groups will be rewarded with continued patient volume and potential additional reimbursement via sharing of cost-savings," Moskal said.
"Home health providers have to capture and track the data, and provide data analytics clearly outlining their success. This means employees must perform at a high level," Moskal added, "not just in providing excellent care but in managing technology with proficiency, otherwise the house of cards can easily come crashing down, because if home health providers can't produce high-quality patient outcomes and the related data, they risk losing their lucrative high-volume partnerships with hospitals and physician groups."
Ultimately, any home health provider interested in the rewards of CMS's alternative payment models must be prepared to navigate the risks, Moskal said, adding that to effectively and efficiently manage this volume and track patient outcomes, home health providers need to invest in technology.
Easier Said Than Done
The problem with technology is that it is ever-changing, said Susan Adams, RN, BSN, MHSA, PhD and Vice President of Alliance Integration for Masonicare in Connecticut. Adams, in addition to her role as chairman of the Connecticut Association for Healthcare at Home, has helped to shape strategy for the National Association for Home Care & Hospice and other initiatives including Connecticut's State Innovation Model Practice Transformation Taskforce and the Health Care Cabinet for Connecticut.
"The question we have to ask ourselves is, is what we're investing in today going to meet our challenges two years from now, and can we accommodate changes in regulation within whatever IT systems we're using or IT supplements that we think are great now," Adams said. "How much are people willing to risk and for what amount of reward, or how much can you afford to risk with no guarantee of reward? If somebody tells you that you won't be able to see a real ROI for two years, can you justify the resources needed to be expended to even begin that journey?"
Masonicare serves about 2,500 homecare clients but offers the full continuum of care from hospital to skilled nursing to assisted and independent living and memory care, and home health and hospice statewide.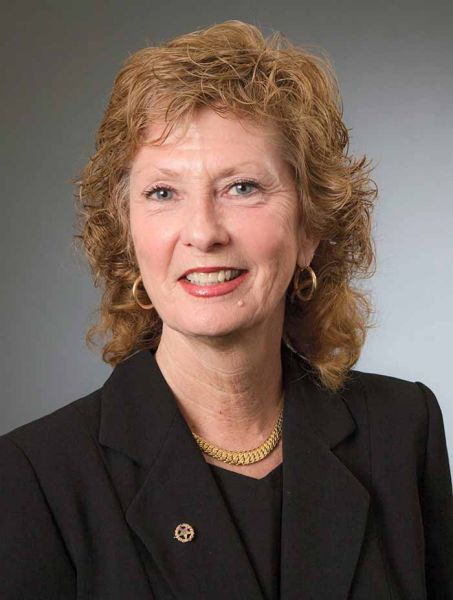 Susan Adams, RN, BSN, MHSA, PhD, Vice President of Alliance Integration for Masonicare
One issue in the delivery of care is the lack of standardized language used in patient directives, said Susan Adams of Masonicare. Adams chairs the Connecticut Association for Healthcare at Home. One of her concerns? That a clinical directive as simple as the difference between drinking 8 ounces of water and a cup of water can potentially change an outcome
"Reimbursement continues to be a huge challenge...constant new mandates and no dollars to implement them, such as EVV (electronic visit verification) or PDGM (patient-driven groupings model) that's going to revolutionize the way we get paid," Adams said. Providers are processing constant adjustments to their models to accommodate these changes.
"Everyone says change is hard and it is, but constant change is even harder," Adams said. "Flexibility is a key component to survival, and innovation is the key to success. I can't remember a time when we've had as many dramatic, mandated requirements in such a short period of time.
Another challenge is seeing those changes through the eyes of the field staff and helping them understand the why of it, and how it impacts their decisions. Clinical and financial integration has to be utilized as we've never thought before."