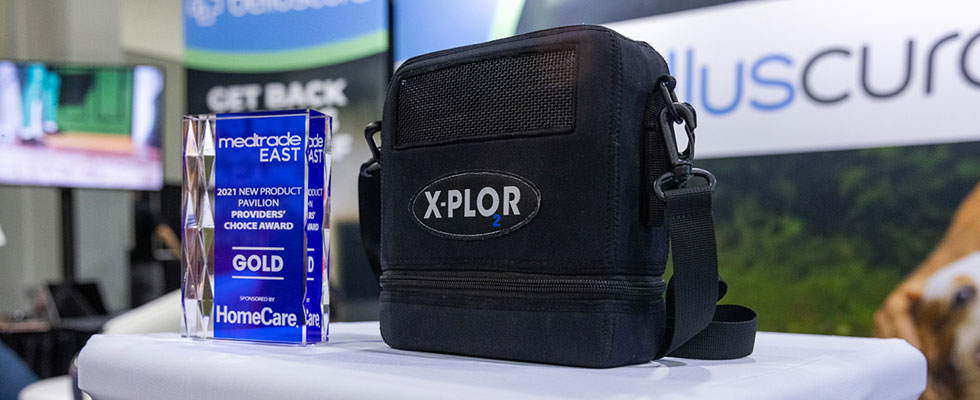 New products & a chance to be together
The home medical equipment industry has made significant progress in recent months but still faces big challenges in Washington, including the threat of Medicare cuts and uncertainty about competitive bidding, Tom Ryan, president and CEO of the American Association of Homecare, told attendees and exhibitors at Medtrade East, which returned to meeting in person in Atlanta Oct. 18-20.   
The association had just announced the success of a House sign-on letter surrounding the durable medical equipment (DME) final rule and continued rate protections for providers—and helped get the Centers for Medicare & Medicaid Services (CMS) to move its long-awaited DME interim final rule to the Office of Management and Budget, the required next step. The letter received 95 House signatures, and Jay Witter, senior vice president of public policy, said there has been great interest in the Senate.
Witter said that the next big vehicles the association is eying for legislative action are the December deadline to raise the debt ceiling and an end-of-year Medicare package.
But the timing is tough, given the partisan atmosphere in Washington and focus at the time on the budget and debt package.
"It's an extremely challenging time on the Hill," he said.
"The calendar is not our friend," John Gallagher, vice president of governmental relations for VGM, said in a separate session. "The end of the year is quickly coming on us. But there will be an end-of-year package for Medicare—and that's what we want. Our bill will never be voted up or down; we just need the language inserted into a must-pass piece of legislation."
Also on the horizon is a possible 2% cut to Medicare spending from sequestration, plus another 4% cut due to the PAYGO component of the American Rescue Plan Act, which could lead to as much as a 6% reduction in health care spending, Gallagher said.
Continued questions about competitive bidding pose another challenge going forward, but Ryan said that the industry played a role in getting the program paused for Round 2021.
"We asked you to bid smart, and you did," said Ryan. CMS is allowed to pause the program if it does not deliver significant savings. Early in the pandemic, noninvasive vents were removed, and then the agency announced bidding would only go through for off-the-shelf orthotics and back braces.
"My gut says they won't move forward with those 13 categories," Ryan said. But, he added, the association has not yet been able to get the big meetings it wants with the new administration. "We can't lose what we have," if the program goes forward. "The guardrails have to stay," he added.
Witter added that it's vital for providers to relay to their representatives that they can't deliver at a loss. As supply chain disruptions hammer the industry, it's more important than ever that rates increase, especially in competitive bidding areas that are also COVID-19 hotspots, said Witter.
Providers' Choice Awards
On the final day of the show, HomeCare and Medtrade handed out awards to visitors' favorite items from the New Product Pavilion. The winners are chosen by attendees in an on-location voting process.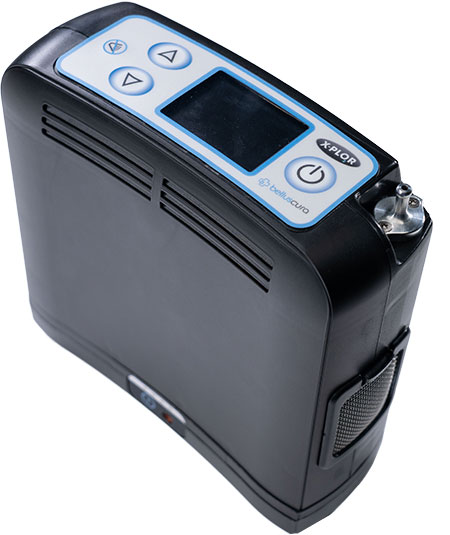 First-time exhibitor Belluscura took the top prize, Providers' Choice Gold, for its X-PLOR2 lightweight portable oxygen concentrator (POC), which debuted just weeks before the show.
"It is fantastic news and a great achievement that our portable oxygen concentrator has received the highest accolade given by the largest home medical equipment trade show and conference in the U.S.," Belluscura CEO Robert Rauker said in a news release. "This award solidifies the strong demand we are receiving for the product and we will update shareholders with expected unit deliveries for 2021 and 2022 in the near future."
The device maxes out at under four pounds with its eight-cell battery and is even lighter with a four-cell battery. The company says it's the first modular POC and that it generates more oxygen by weight than any other in its class.
The company, which is based in Plano, Texas, and in the United Kingdom, plans to launch two additional products in the next year.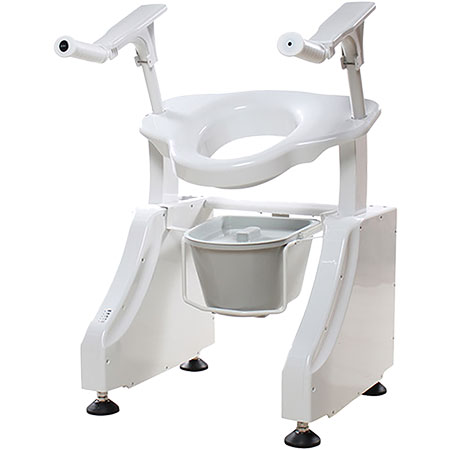 Dignity Lifts nabbed the Providers' Choice Silver award for its Deluxe Toilet Lift-DL1.
Dignity Lifts are "what you'd get if a lift chair and a toilet seat had a baby," according to company founder and president Tom Nardone. The DL-1 provides a full 14 inches
of lift to ensure users won't be stuck on the toilet. It works with more toilet shapes and heights than other models, Dignity says. It has a 300-pound capacity and a rechargeable battery so it can be used without electricity.
Nardone—who made a splash at Medtrade West by giving out purple toilet paper at the Dignity Lifts booth—said the Atlanta show was excellent for the company, with interest from dealers and some visitors who hadn't seen a toilet lift before. He said he is looking to partner with home medical equipment showrooms because potential customers want the opportunity to see, touch and try the product before buying it.
Breas Medical took the Providers' Choice Bronze award for its Vivo 45 LS, a new life-saving ventilator that may be the smallest, lightest and most portable ventilator on the market.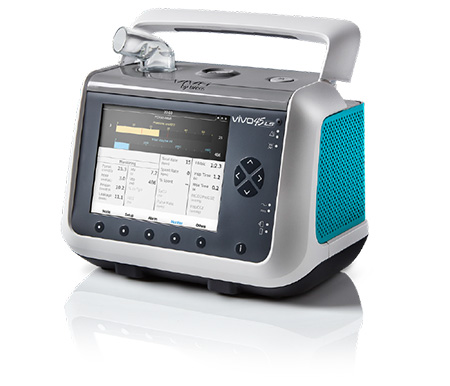 Chris Sutherland, general manager of commercial operations for the Americas region at Breas, said that the device is getting wide acceptance in the homecare industry because it provides mobility to ventilator users. He also said it was good to be back on the show floor after a hiatus due to the pandemic.
"It's always nice to get back in person, to see customers you haven't seen in a while," Sutherland said.