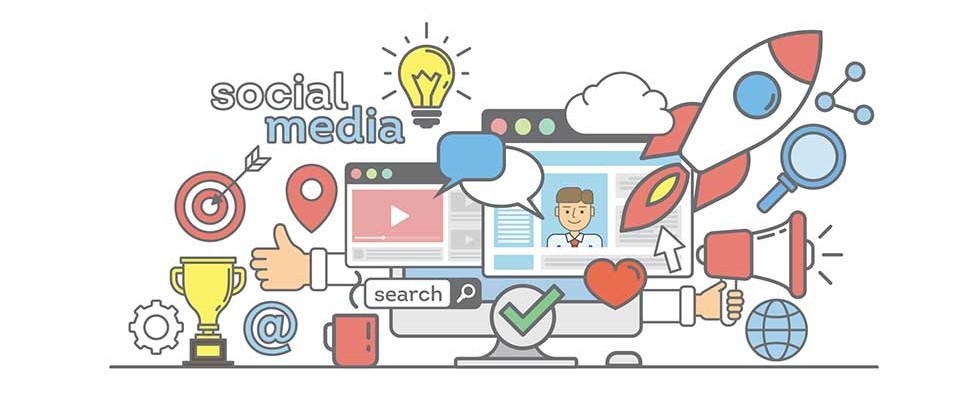 It's more than flyers in a mailbox
Tuesday, November 10, 2020
Imagine a world where people over the age of 65 outnumber children. It's hard to imagine because it has never happened in this country's history before, but it's likely to change sooner than you think. The United Staes Census Bureau predicts that one out of every five residents will be senior citizens by the year 2030.
People are living longer, but they're not necessarily going into retirement feeling agile and spry. As they age, elderly people may have a host of physical and mental health problems including incontinence, dementia, instability and more.
The growing numbers of seniors aren't the only thing that's changed. Traditional marketing for in-home care has gone the way of other businesses and digital marketing has taken its place. A digital marketing plan is the ticket to attracting the attention of the influx of people who will need in-home care services. After all, three out of four people aged 50 and over would prefer to age in the comfort of their own homes, according to a 2018 AARP study.
Traditional & Digital Marketing
Traditional marketing campaigns have been a staple of the home health care industry for ages, and postcards, paper flyers and brochures are still in use today. Networking with people in your community is still a good way of getting referrals—as it always has been. But if that's all you're doing, you're missing out on the many benefits of the digital marketing space.
You don't have to choose just one style of marketing to be successful in homecare. In fact, I encourage you to see how nicely they can work together.
Traditional marketing strategies have their weaknesses and digital marketing brings a host of advantages (see Figure 1). If you've got a good traditional marketing plan in place, a well-designed digital marketing plan can take your homecare business to new heights.
Of course, you want the best results for your marketing dollars. By putting some time and effort into inbound marketing and working with a specialized marketing agency, you'll get the maximum benefit for your marketing dollars. A solid digital plan works best when you focus on excellent content, search engine optimization (SEO), social media engagement, video and an engaging website.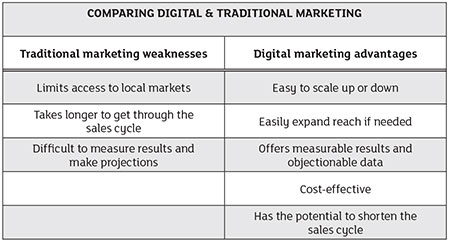 Figure 1: Pros and cons of marketing techniques
Your Website Could be a Lead Generating Machine
As you re-envision your homecare agency's website, you'll have greater success generating leads if you follow a few words of wisdom from the voice of digital marketing experience. The right digital marketing approach will bring customers directly to your website through internet search.
Does your website look like a laundry list of services and business hours? If a first-time viewer wouldn't describe it as informative and engaging, you've got
some work to do to turn it into a lead generating machine. Here are a few things to keep in mind:
Make sure your website is mobile responsive. Adapt the design so potential customers can read it easily on mobile phones and tablets.
Build your site on a content management system that's SEO-friendly like WordPress.
Use techniques that draw the attention of both prospects and search engines.
Keep in mind that those who are exploring the topic of homecare often know little about the world of this industry. Adding a blog to your website gives you a chance to inform visitors about the topics that concern them the most. And the benefits of a blog can go even further: Good content will bolster SEO and lead a stream of prospects directly to your website.
Why SEO Matters
With search platforms, ranking is everything. The higher your website ranks, the more likely prospects are to click on your site. When you bolster SEO marketing strategies, search engines will bump you up.
Here's how it works: You might be curious to learn that about 3,000 people search for the term "senior care services" every month. If you optimize your website for the same keywords, your conversion rate will correspond to the position you rank for that term on search engines.
You can expect results like this:
First position: 20.5%
Second position: 13.32%
Third position: 13.14%
To calculate the number of conversions, simply multiply the percentage by 3,000, the original number of average serches; that tells you how many new visitors are coming to your website every month. So, if you rank in the first position, you're getting 615 visitors each month. Usually, if you have a good SEO plan that includes a free eBook or another valuable offer, you can expect to convert 20% of your leads to sales.
Those are exciting numbers but be advised that it will take time for a new SEO strategy to start getting results. You can easily boost your efforts by running pay-per-click ads on Google and Facebook to start driving traffic to your website right away.
Local Online Presence
The bulk of your leads will come from within your community. SEO is a good strategy for attracting those local folks who are looking for the services you offer. Often, when people are searching on their mobile phones, they'll zero in on a listing on Google Maps.
When you use SEO on your Google My Business listing, people will read your reviews and other information from there and can even call you right from the map. If they have to scroll because your ranking is low, they won't find you. Here's a really cool thing—people that call from the map want your services right now! These are hot leads and they're likely to convert to a sale. Don't overlook the value of a local online presence.
Online Reviews
Online reviews will boost your credibility and enhance your brand. According to a BrightLocal study, most people read 10 reviews before they trust a business. Don't worry too much if you get a bad review; the same study indicated that 97% of consumers said they read business' responses to reviews before making their final decision. If you answer a review, consumers know you're being responsive and that there may be more than meets the eye. (See story on page 18 for more tips on soliciting reviews and how to respond to negative reviews.)
The Final Wrap
To grow your home health care agency, break out all the tools in your toolbox. Engage in SEO and local SEO, have an engaging and mobile-friendly site, and bolster your social media efforts. A little investment in digital marketing on the front end yields major conversions on the back end.