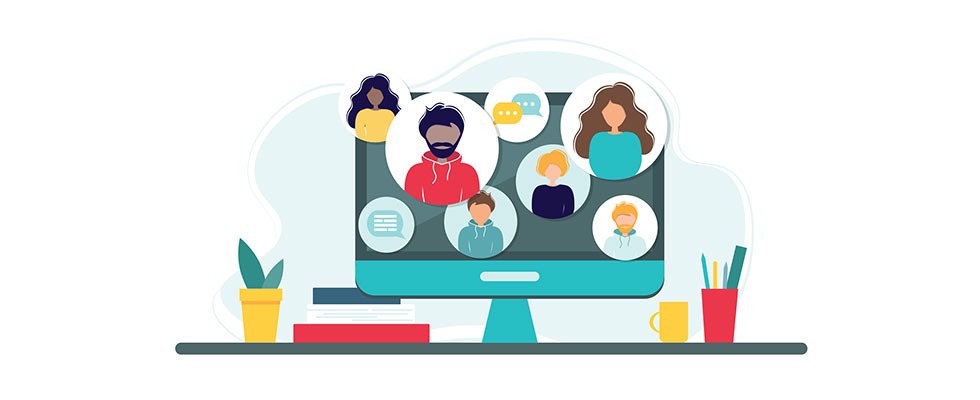 How to boost referrals during COVID-19
Wednesday, November 11, 2020
We've all had to rearrange our plans and sharpen our skills when it comes to marketing and sales for durable medical equipment (DME) products and services in 2020. The novel coronavirus has changed the way providers do business and how we interact with our referral sources. There are several things to keep in mind when calling on prescriber referral sources. I've been thinking primarily of the mom-and-pop suppliers who may not have an extensive sales force, but rather uses their contacts to personally visit the prescribers in their area whom they have called on for years—but this advice is applicable for those companies with large sales teams, as well.
The New Normal
Many of our referral sources closed their offices during the initial days of the pandemic. Depending on your location, some offices are now open with safety protocols in place. One of these protocols may be to severely restrict or even eliminate sales calls. The days of bringing lunch or edible treats in for the office staff are now a distant memory and even a simple in-person visit may be as well.
By now, you should have started thinking outside the box to come up with new ways to call on your referral sources and also started gathering non-edible treats for their office staff. You might be able to do a very brief "drive-by" visit to simply drop off some small tchotchkes. If you don't have materials with your company's name, phone number and/or website on them, now is the time to order them; in the meantime, go for the generic ones. Visit your local paper goods stores for some ideas. Memo pads, brightly colored folders, gel pens and more are easy, inexpensive items that are well-received by office staff who can use them in the office and while working at home.
Virtual Visits
Many offices are scheduling virtual visits via Skype or Zoom if they can't see you in person. For these types of calls, make sure that you have rehearsed your presentation as if it were an elevator speech. Keep it brief and to the point, focusing on the main thought you want to get across. Be sure to dress professionally, just as you would if you were in their office, with a clean, professional background in view. Even though people have relaxed the rules during the pandemic, pay attention to your appearance so you can come across in the best possible way. A chaotic and cluttered office is not going to do you any favors if you are dialing in to visit with them—no matter how messy their own work environment might be.
Offering Education
Remember, while you may be trying to get referrals, you are really there to make the prescriber's life easier. If you approach your meetings with the understanding that you are the expert in all that is required for DME referrals, you will be able to do just that.
Medicare and Medicare Advantage plans all require that you follow the Local Coverage Determination (LCD) for the product being provided, but the prescriber should not be expected to know all of the rules for providing those items. If they want to admit a patient to the hospital or nursing home, they are provided with a complete packet in which to check boxes and sign; it includes all of the standing or preprinted orders and documentation questions that must be answered in order to admit that patient to service. Even if you are already providing prepopulated order forms, you should still use some kind of cheat sheet or a page of bulleted items laying out what is required by the LCD for a particular item. You are the expert on what they need to document. Whether it is required elements printed on a fax cover sheet or a miniature version of the LCD itself, prescribers need to know what is required for each item so that you can pass a review if the record is audited.
Doing this correctly impacts your reimbursement, not the prescriber's. But if that prescriber routinely does not provide what is needed, regardless of the referral source, there is a chance that the prescriber could face an audit of their documentation as well. You are there to protect them and educate them about what is mandated. Also, waivers put in place during the public health emergency (PHE) allow some patients to qualify for DME without having to meet the LCD requirements (such as with continuous glucose monitoring); again, you are the expert on what is required and what has been waived. Stay informed on any expiration or renewal of the PHE and also keep prescribers posted about the status. Prescribers are turning to you when their patients look to them for assistance to stay home; be a resource for them.
Competitive Bidding
You can be the prescriber's expert on competitive bidding as well. They may not know what a Competitive Bidding Area (CBA) is or understand bidding at all—or they may be unaware of the current status. Remember that when the competitive bidding program was paused during the PHE, there was no barrier to entry for the Medicare medical equipment market. Show your prescribers that you have been an accredited Medicare supplier for X number of years and that you have participated in unannounced accreditation surveys as long as you've been accredited (at least since the mandate in 2008, if not longer) while meeting all of your accreditation requirements.
Boast about your customer satisfaction scores, your required infection control procedures (which are very important in the pandemic), the required education you provide to your staff and your quarterly data tracking. Show that you are not a fly-by-night supplier, but that you have been in this business for the long haul. Distinguish yourself from others whether you are in a CBA or not. When the new program is announced, you can provide education about who the winning suppliers are (whether or not that includes you) and how referrals will be handled.
Keeping patients out of the hospital is the primary goal. Being the resource for Medicare-covered or other insurance-covered items or even those that are self-pay will help the prescriber manage the patient at home. Being the solution to managing medical equipment needs in the home can solve major challenges that many prescribers face. Ensuring that you are not just reaching out to get more business, but also to be an ally to the prescriber, should be your focus.