A Q&A with FOX Rehab founder and CEO Tim Fox
Monday, November 13, 2017
Dr. Tim Fox, PT, DPT, GCS, is the founder and CEO of FOX Rehab, a primarily clinician owned and operated professional private practice of physical, occupational and speech therapists. The business operates on a model of Geriatric House Calls under Medicare Part B, bringing therapy into the homes of seniors. In 2018, FOX Rehab will celebrate its 20th anniversary. Dr. Fox is certified in geriatrics and sits on the advisory board for Argentum.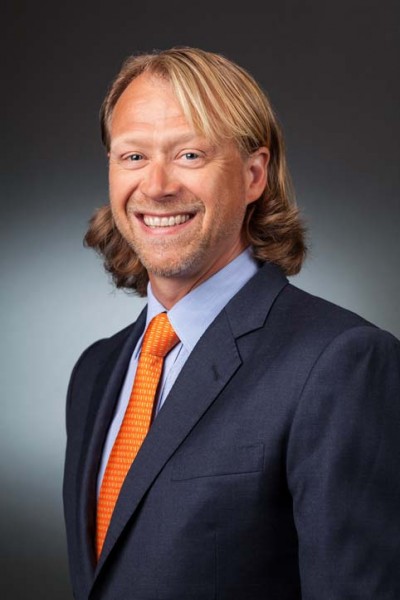 Dr. Tim Fox, PT, DPT, GCS—founder and CEO of FOX Rehab
What are the origins of FOX Rehab?
I started in a traditional home health agency, but under Medicare Part A, I couldn't dose the patients under best practice guidelines. Therapy is no different than medication in that patients need the right frequency, intensity and duration for proper treatment. In 1998, a regulation changed that allowed me to treat older patients both in a clinic and in their homes. This opened up new doors for treatment so patients don't have to be hospitalized in order to receive therapy.
Explain the difference between a typical homecare model and Geriatric House Calls.
Medicare Part A versus Medicare Part B. Part B is an outpatient benefit that allows our clients to be treated at home. There is a benefit for a homecare provider to partner with a therapy provider who can do house calls, and there is a benefit for a hospital to discharge to a therapy provider who's able to do house calls. Ultimately, the goal is to reduce readmissions and drive functional wellness.
Tell me about your mission to abolish ageism.
I want to wipe out the stigma that a lack of function is part of getting old. Conditions such as congestive heart failure are better managed today, but no one is addressing the functional decline.
Quite frankly, most things are not impossible. I look at a patient and see the soul inside them, not the skin on them. I have a 94-year-old patient who still feels 60 inside. So the question we ask is, "What should mom look like right now?" The decline isn't normal, and proactive intervention can help reverse it.
How do you work with HME/DME providers to ensure your clients' equipment needs are met?
This equipment is very helpful when utilized properly, but I think a lot of equipment ends up being overprescribed, such as a walker to keep the patient stable, which isn't always necessary. I believe that with proper treatment, older adults can return to a prior level of function.
What is the typical time frame for rehab?
There is no standard of care documented for physical therapy. Each client is unique. One client with subtle balance problems may need two to three weeks [of physical therapy] and a home exercise routine. Someone who is really sick and has cognitive impairments may need a lot more intervention. We can hope for a positive outcome in 10 to 18 visits.
What would you do differently if you had to start all over again?
Nothing. I've had good advisors. We're on the right path, and I go to sleep at night knowing we changed thousands of lives. The incidents that didn't go well were there to learn and grow from. My goal in the beginning is the same as it is today to eradicate ageism by helping older adults achieve what they once thought impossible.