BIRMINGHAM, Ala. (June 30, 2020)—The pandemic has changed the face of home medical equipment retail. From social distancing to your employees needing personal protective equipment, serving your community is more difficult than ever.
VGM recently released a Reopening Guide for HME providers. The reopening guide includes checklists for training employees on proper, hygine, PPE safety, setting up social distancing in your store, and more. 
According to the reopening guidelines, monitoring employee health is vital to keeping operations running as businesses reopen. Checking temperatures twice daily is recommended best practice to monitor for illness. For employees who worry they may have COVID-19 but are not exhibiting symptoms, they may request a nasopharyngeal swab test. In many cases, health care staff are limited to a single test in a 28 day period.
Rob Baumhover, Director ofVGM Retail at VGM Group, Inc. shares some reflections on the current state of retail in HME.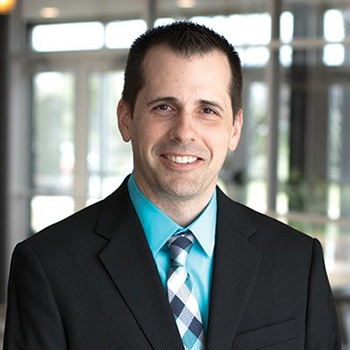 Rob Baumhover
HOMECARE: Are you hearing from retailers that the pandemic is hurting or helping business? (We've heard both—some have seen a boom in PPE/sanitizer sales while others have taken a harder hit.) 
Baumhover: I've heard both as well; though more who have never shut their doors and business is really good, and a smaller number who did have to shut their doors for a short time. Those who have stayed open and business is good have seen an increase in sales from items like masks, gloves, hand sanitizer, pulse oximeters, and thermometers to name a few.
 
HOMECARE: Are there tactics you think the ones succeeding are following? 
Baumhover: This could be specifics like new requirements for social distancing or curbside sales marketing efforts, or more general like stepping back and taking a look at everything they do in light of the pandemic. A good number of providers I have talked to have kept their doors open but have specific social distancing guidelines for their customers to follow when entering the store. Many of these same providers have increased their phone orders where customers could have the item(s) waiting for them at the customer service desk, available for pick up via curbside, and or have the item delivered.
HOMCARE: Do you think some of the changes will remain in place after the pandemic? 
Baumhover: I do, I believe it will take some time for consumers to feel the way they did, so all the changes providers have made to continue to help and serve their customers will remain for some time or for good. I also think consumers will prefer some of these new ways of shopping, not only because it will make them feel safer but because they may find it's easier and quicker.
 
HOMECARE: What are some of the strategies you think will help HME providers succeed in the new future post-COVID-19?  
Baumhover: Make it as easy as possible for consumers to buy from you, in-store, over the phone, and digitally.
The VGM Reopening guidelines also offer guidance on delivery to customers, and alternatives to current delivery practices. If providers are pursuing delivery, drivers should be equipped with PPE and time inside a customer's home should be limited.
VGM members can access the Reopening Guide here.