Main Image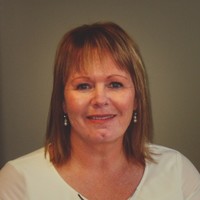 Thursday, February 23, 2023
CHICAGO—PurposeCare, a provider of coordinated homecare and home health services in the Midwest, announced Ann O'Heir as the new vice president of clinical operations. Formed in December 2021 with the acquisition of Indiana-based Purpose Home Health, PurposeCare provides home-based care services to more than 3,000 clients a month.
"I am excited to join the PurposeCare family at this critical season of growth as we focus on excellence," said O'Heir. "I am strategically and operationally focused, approaching my work with passion to ensure our teams deliver high-quality care to people at all stages of their medical health journey."
Ann O'Heir is a nurse executive with 25 years of experience leading cross-departmental teams through the healthcare continuum (homecare, home health and hospice organizations). She is knowledgeable of all payer types including Medicare, Medicare Advantage Plans, Medicaid, Managed Care, ACO, Value Based Care and Risk Care delivery. The company said with strong organizational skills and the ability to build and lead high-performing teams, she will be a critical leader in the future growth of PurposeCare.
"Ann's years of experience leading clinical teams and operations are going to be vital to our team as we continue to grow and bring our family of companies together," said Rich Keller, chief executive officer of PurposeCare. "Her focus on outcomes and continuity of care will provide the best support to our caregivers and ultimately our clients."
Over the next few months, O'Heir will focus on quality and productivity reporting, processes to improve efficiency in the continuum of care for dual eligible patients and patient outcomes. She will report to newly appointed chief operating officer, Rob Barrow.
To learn more about Ann visit her LinkedIn profile here.
PurposeCare is the parent company of Purpose Home Health, Alliance Home Health Services, A1 Home Health Care and A1 Nursing Care, Newsome Home Health Care and Honor Home Health serving the Midwest.