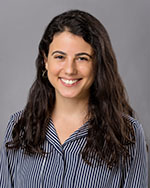 Consumers are always searching for tools to make life easier. This is especially true for people living with a chronic illness. Home medical equipment (HME) providers serve a vital role on the continuum of care for these patients; but getting out of the house can be daunting when living with a chronic illness. 
That's where Better Health comes in. Founder and CEO, Naama Stauber Breckler, had experience in trying to build and bring to market a novel urinary catheter. This experience exposed her to the opportunities for improvement in the HME space. Better Health serves those managing chronic conditions at home, with a focus on ostomy, urology and incontinence products. The company partners with several private and public insurers—including Medicare, Medicaid, Oscar Health, and Humana—to cover over 70 million lives.
The company also offers comprehensive suite of educational programs including webinars, peer coaching sessions, and personalized content, along with product consultations. The mission is "to empower our members to be agents of their own care," said Danielle Poreh, head of operations at Better Health. Poreh shares more insights on e-commerce for HME.
HOMECARE: How is e-commerce changing the HME sector?
DANIELLE POREH: E-commerce in the HME sector has the opportunity to completely reshape the way patients' access, learn about and choose products that best meet their needs. Particularly in our product categories, patients are often forced to sift through hundreds of product options with little-to-no guidance via outdated methods like catalogs. This process only reinforces the already overwhelming experience of readjusting to life with a chronic condition.
E-commerce creates a new modality by which patients can engage and take control of their own health care. By providing an end-to-end care system that includes education and support, e-commerce is able to bridge different datasets in a way that supports rather than overwhelms a patient. For example, we've built a cost-estimator tool that can give our members a real-time estimate for the insurance benefits and cost of their care. We've also leveraged existing manufacturer content and peer-reviewed content at a product level to educate patients. With e-commerce, we're able to reimagine the journey of getting medical supplies from start to finish from the lens of the patient.
 
HC: How can an e-commerce platform help with resupply issues?
DP: The e-commerce experience can help create a centralized experience for all things related to patient care, including, but not limited to resupplies. By creating a simple online process for resupplies, we can help reduce phone calls or unnecessary steps for a patient to get access to the products and care they need. Additionally, in the e-commerce landscape, we can make it easier for patients to switch supplies while adhering to their prescription on file, allowing for more choice and transparency, which are essential in helping patients find the products that are best suited to their individual needs.
 
HC: Why would a customer choose e-commerce over an in-person experience? Have you seen an increase in interest since the pandemic?
DP: Working with Better Health enables increased access, choice and transparency. Depending on where a patient lives, accessing an in-person supplier may not be feasible or convenient. Working with Better Health means that patients across the United States have access to personalized education, free samples and two-day home delivery of supplies. Additionally, brick-and-mortars have space and inventory constraints, which means customers may not be able to choose from the full spectrum of product options. While some patients know exactly what they want, others need more guidance when they're choosing their products and finding an individualized system is critical to their success. By having access to thousands of products, we're able to service the unique needs of every single member, no matter what they are. 
Beyond these features, we've focused on providing a personalized experience and relationship with every member. When they join Better Health, members are assigned a member care advisor, who is their designated point of contact for any questions and support going forward.
As far as how patients' habits have changed during the pandemic, we've begun to see many people reconsider how they could access care. Furthermore, as so many of us are homebound, our reliance on online retail and home delivery has increased—we've seen the same increase when it comes to medical supplies as well.
 
HC: How can HME providers help educate their customers? Why does built-in patient education help with compliance?
DP: Given their position in the health care system, HME providers are able to support patients' medical and lifestyle needs. When patients leave the hospital, there is an immediate gap in care—what a patient needs day-to-day is no longer the responsibility of their doctor. This is where HME companies can come in. We recognize that we can provide the care that bridges that transition from the hospital to home care. By innovating in this space, we are able to provide exceptional care and tailored service which can improve satisfaction, and thus, improve compliance in patients. Moreover, we can help reduce overall health care costs by equipping patients with education to be agents of their own care and potentially reduce the need for ER and doctor's visits.
HC: What's next for Better Health?
DP: Our aim is to bring greater transparency and choice to our customers by offering an end-to-end care solution across a variety of chronic conditions—bundling clinical consultation, member education, peer support, insurance management, and home delivery. We're on the path towards that vision and are focusing on continuing to provide exceptional support for our members.