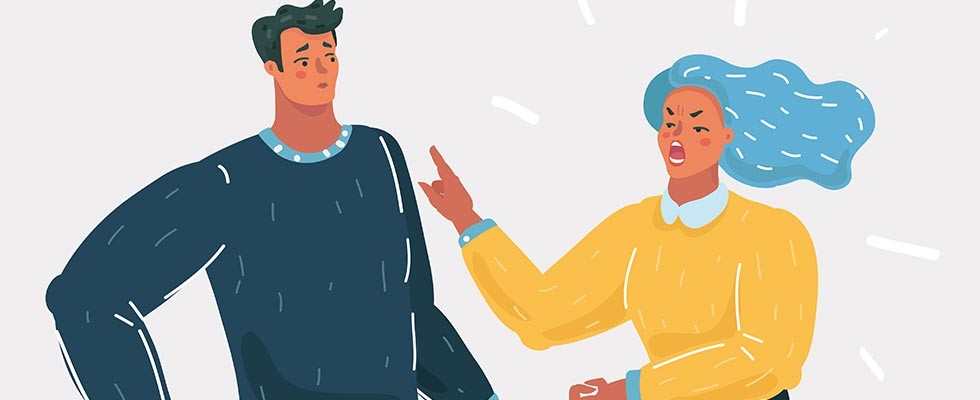 When a loved one has a need for homecare, there were probably several events that took place leading up to this decision. For some, it could be due to a disability or a chronic illness; for others, simply the normal process of senescence leading into older age. Since we know that falls are a leading cause of injury for older adults, assistance in the home may be necessary due to a short-term or permanent loss in function.
When a family member reaches out to ask for assistance for a loved one, it can be frightening. Most consumers do not know what to expect with in-home care or what type of services homecare can provide. There are so many levels of care, so many payer sources and so many types of services—and service providers—that decisions related to care for a loved one can be overwhelming. The best way to approach this is to be totally honest and upfront about the benefits as well as the limitations of homecare services in order to avoid miscommunication.
If a family member is coordinating care for a loved one and they work outside of the home, it is important to discuss backup options in the event a caregiver is unable to make a visit and there is not a substitute caregiver to provide care that day.
Keep in mind that the client and/or responsible party has the right to be involved in the plan of care, and be ready to answer to the following questions (even if they are never asked):
What services are listed on the plan of care and when should they be expected?
What caregiver background checks does the agency conduct?
What training and competencies of staff are verified for tasks assigned?
Who will provide the required service and how is the family and client involved in the selection of staff?
How can the family member access the agency supervisor and how are the caregivers supervised?
How can the family member contact the agency or a state regulatory body with concerns or complaints?
What is the responsibility of the family or client when it comes to paying for services?
What are the family's responsibilities to provide backup care as needed for safety?
How are staff absences handled and how is a substitute caregiver found?
Managing the expectations of family members requires open, honest, empathetic and continual effective communication by the agency and staff. Keep in mind how scary and overwhelming this process can be, coupled with the experience of watching a loved one arrive at the phase of no longer being independent. There are many heightened emotions involved when someone is trying to find care for a loved one. It would serve an agency well to ensure ongoing staff training in effective communication skills, such as reflective listening and coaching concepts.
Facing Difficult Family Members
When faced with difficult family members, it is important to let cooler heads prevail. As previously mentioned, the family and the patient are dealing with many changes at once and each person manages stress differently. Excellent customer service is not always rendered during smooth transactions. In fact, your best customer service "wins" can occur when your staff is under pressure, when client expectations seem unreasonable, or when a family member is stuck at a crossroads and they are unsure how best to manage the care of their loved one.
Circumstances like these are a chance for your team to shine. Here are some tips for dealing with difficult family members; you'll find more details after the break.
Listen first
Build rapport through empathy
Monitor your voice
Respond as if others are listening.
Know when to give in
Follow up and outline the next steps
One last tip: you may have heard of mock interviews—why not practice mock customer interactions? Gather your team members and take turns playing the role of the difficult family member, giving the others a chance to think through how they would react. This gives your organization a way to respond in a uniform fashion, to ensure all team members understand the complaint process, and to think outside the box when it comes to your customer service practices.
---
Advice for Dealing With Difficult Family Members
Listen first. Do not try to talk over the family member or argue with them, even if you can anticipate their next response.
Build rapport through empathy. As you are listening, take the opportunity to build rapport. You can do this by expressing your understanding of their frustration and the pressure they feel to make the best decisions for their loved ones.
Monitor your voice. Maintain a slow, low tone so that your calm demeanor can be felt.
Respond as if others are listening. When you respond as if other family members and clients are watching, it can help you control your emotions. Also remember that whatever you say may be used in reviews against your organization. It takes roughly 40 positive customer experiences to undo the damage of a single negative review.
Know when to give in. There comes a time when it is best to walk away from the situation, particularly if the family member becomes angry or unreasonable. At this point it is best to turn to your team members or supervisor to discuss next steps.
Follow up & outline the next steps. If you promise to call back with a solution, be sure to keep that promise. Once you discuss how to proceed with your team, inform the family member of the resolution and reiterate that you want to do your best to ensure they are satisfied with the services they are receiving from your agency. Be sure to document every conversation so you can remember what you have promised and how to proceed.