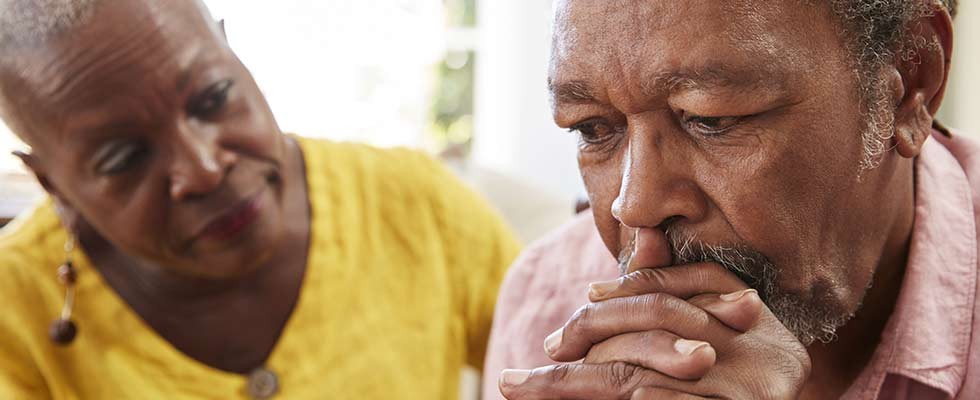 Your staff can help promote your business
It happens to almost everyone: We notice physical and mental changes in our aging parents—sometimes subtle, sometimes sudden, but always difficult to accept. We are then faced with the inconvenient truth that we need to find care for the very people who cared for us our whole life.
To add to these challenges, the COVID-19 pandemic created unprecedented circumstances for seniors who found themselves alone or isolated at home, without the ability to safely visit family, friends and loved ones. As people return to in-person gatherings, they are starting to notice signs of decline in their aging family members. They often do not know whom to turn to for help—particularly with travel restrictions and limitations on some nursing facilities. Your homecare agency can step in to offer support and guidance.
The Rising Demand for Homecare
As baby boomers age, the demand for senior care continues to increase. Even before the pandemic began, demand for in-home caregivers was on the rise as people felt comforted with the idea of remaining in their own residence instead of adjusting to assisted living centers or nursing facilities.
According to a 2018 AARP study, three in four seniors preferred to stay in their homes as long as possible. Many people choose in-home care over nursing facilities because they can enjoy the freedom of being on their own in familiar surroundings. When routine tasks and activities become difficult or impossible, seniors need consistent care. And being safe at home can deliver a greater quality of life and peace of mind.
The COVID-19 pandemic brought this demand for homecare to the forefront—especially given how significantly nursing facilities were hit by the virus. With facilities instituting no-visitor policies to help prevent the spread of the virus, many families turned to in-home care to stay in touch with their aging loved ones.
With the onset of the pandemic, the industry saw a sharp decline in the use of nursing facilities, with the Bureau of Labor Statistics (BLS) reporting a loss of 13,000 nursing and residential care jobs in December 2020. In contrast, the demand for in-home care continues to rise; the BLS predicts a 41% increase from 2016 to 2026—outpacing the average growth for other occupations. At Comfort Keepers, we saw a 45% increase in inquiries for our caregivers in the first quarter of 2021 compared to the fourth quarter of 2020.
With the pandemic hopefully coming to an end, we are expecting this demand for homecare to continue. Homecare leaders have been tasked with helping family caregivers understand their options before the situation becomes serious. Here are three ways your staff can help prepare the "sandwich generation."
1. Know the warning signs.
The first step is knowing the warning signs that aging seniors may need help, including: falling down, not bathing or changing clothes, mobility challenges, significant changes in weight, routine housework not getting done, and being verbally or physically abusive. The pandemic has made in-person visits more challenging, but having virtual chats with video features can also work well to identify any potential issues in terms of appearance, mannerisms or the home setting.
2. Include the senior.
When a family member notices the signs, it's important they initiate a conversation with the senior to discuss their needs. Your staff can help facilitate this discussion, either as a single conversation or as an ongoing series of chats. Remind family members that the process will take time, diligence and patience. Family members should choose a time and a place that is relaxing, nonthreatening and comfortable for everyone. It's also important to have these discussions early enough to allow the senior to fully share their wants, needs and preferences. Teach your staff to be an advocate for what is best for the senior. Ultimately, it is best to offer options while posing questions, actively listening and providing different solutions.
3. Present the options.
The next step is to help the family and the senior understand their options. Often the first thought is to move loved ones into a facility, but the pandemic has made many people fearful of assisted living and nursing homes. Not only that, a sudden move to an unfamiliar environment can lead to more fear and depression. In-home caregiving is a valuable option to allow people the ability to seek help in the comfort of their own homes. Not only does in-home caregiving pose significant cost savings compared to a facility, it helps people live fuller and happier lives.
Comfort Keepers works to shift the paradigm so clients can see what they are gaining through homecare services. For example, for clients who are upset about having to hand over their car keys, staff say that they are gaining a chauffeur. For those needing assistance with bathing and dressing, they are gaining a personal stylist who can choose their clothes and give them options. When it's time to leave the cooking to someone else, caregivers become a personal chef and a companion at the table.
COVID-19 presented new, extraordinary challenges never before seen by in-home caregiving services, our clients or their families. But, even as a sense of normalcy returns and vaccines roll out, it is important to help potential clients maintain the same diligence and close attention to the health and well-being of their aging loved ones. Then ultimately through open dialogue, patience and thorough research, they will set their lives up for success.