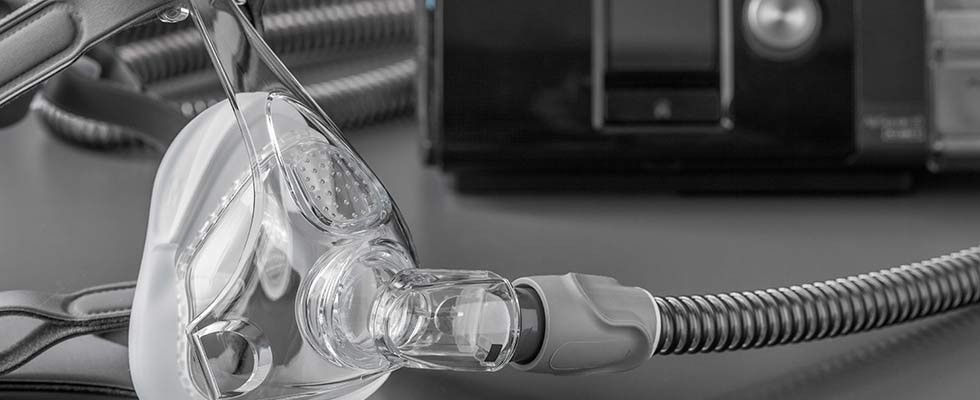 It's hard to miss the ways that 2020 and the COVID-19 pandemic have impacted the post-acute health care industry. From the front office, operations, fulfillment, the back office, supply chain management and delivery, the post-acute care industry continues to migrate toward a new normal, but the timing and the destination are
still uncertain.   
Embedded in the durable medical equipment (DME) industry are home sleep testing (HST) and CPAP patient compliance and resupply. While these were once mutually exclusive, 2020 and the coronavirus pandemic have intertwined these services as never before.
The Pandemic Impact
Within days of the declaration of the public health emergency (PHE) in the United States, DME providers observed an immediate drop in CPAP referrals. Physician's offices stopped seeing patients and sleep labs closed. The industry worried about where and when the CPAP referrals would pick back up. There was no clear understanding of when this would take place.
DME providers who were already using a HST program seemed to be in much better shape for referrals than those solely relying on business from sleep labs. The vast majority of labs were closed as protocols and procedures for operating a sleep lab during COVID-19 were in development. Durable medical equipment providers who already had HST in the mix had an opportunity to strengthen their position as a viable sleep testing solution.
At the same time, many CPAP patients already receiving services found themselves working from home or furloughed. This brought on a virtual shopping spree. The CPAP users found time to invest in the self-management of their health and compliance for their sleep apnea therapy. This surge in online orders occurred in waves across the country as new hotspots for COVID-19 arose. The stressed health care supply chain seemed to push CPAP users to be more proactive in communicating with their DME or other health care provider about their resupply needs.
Muddling Through
The health care community had to figure out how to work with pandemic-induced restrictions in real time. Physicians started utilizing telehealth, and while sleep labs reopened, they did so with reduced capacity. Patients were also reluctant to go to a lab due to possible COVID-19 exposure.
The increased demand for resupply, coupled with patients being more proactive in their CPAP compliance created a need within the DME sector. This is where the dynamic of HST and CPAP compliance coaching and resupply was elevated to be not just a viable consideration, but a critical part of the continuum of care for undiagnosed sleep apnea and CPAP patients.
New Trends
Some sleep labs have not been able to ride out the pandemic storm. Several independent non-hospital-owned sleep labs have closed during the past year. Patients also continue to question the safety of going to a lab for a test, and the appointment backlog for some labs is weeks or even months long.
The trend for HST is climbing, with more physicians who were not on board now embracing this process as they see returned sleep analyses in days, not weeks. Payers have also taken a closer look at home sleep testing options.
"Insurance is making it harder for sleep labs to get the test approved, so more physicians are ordering home sleep testing because insurance companies are requesting them," said Amber Watt, owner of BREATHE, a provider of home oximetry and sleep testing equipment.
New Opportunities
In the post-pandemic environment, DME providers who are working with HST can generate increased CPAP revenue. The marketplace is seeking options for sleep testing and the home sleep test is a tremendous solution.
CPAP compliance coaching and resupply also offer untapped opportunities for DME providers. Patients will likely continue to put a high emphasis on their own health and, with the increased demand for CPAP, many who were reluctant to embrace compliance and resupply communication methods are now open and accessible.
CPAP patients are truly seeking a partner for compliance. The DME provider can be more efficient, deliver better outcomes and provide service to these CPAP patients through patient-preferred outreach methods such as live calls, text or email. Text-based communication has gained momentum through the public health emergency and shows no sign of slowing down, so it could be the new standard in direct patient communication for appointments and resupply needs.
DME providers can also implement patient outreach and one-on-one coaching opportunities for compliance. Partnering with the referral source to drive compliance is key to ongoing success and sustainability of patient care.
"'Patient-centricity' can be more than a slogan for a DME provider when they choose a partner to work alongside of them for the continuum of care by integrating compliance and resupply management," said Mark Boardman, CEO of Sleep Coaches, which fulfills resupply needs.
DME providers have a terrific window of opportunity to capture market share by increasing patient compliance and resupply and adopting a HST platform. Marketing this platform to the referral community is also a process that must be adopted by providers. Targeting the correct referral sources with the right messaging will be the first step to achieve market growth.
But the DME provider should not stop with the sales process. To differentiate this offering, the DME provider must show how these services will impact patient outcomes. Delivering a clear message and data that proves accuracy and compliance will be the key to locking in and sustaining market growth. By doing this, DME providers will be well on the way to the new normal for HST and CPAP compliance and resupply.