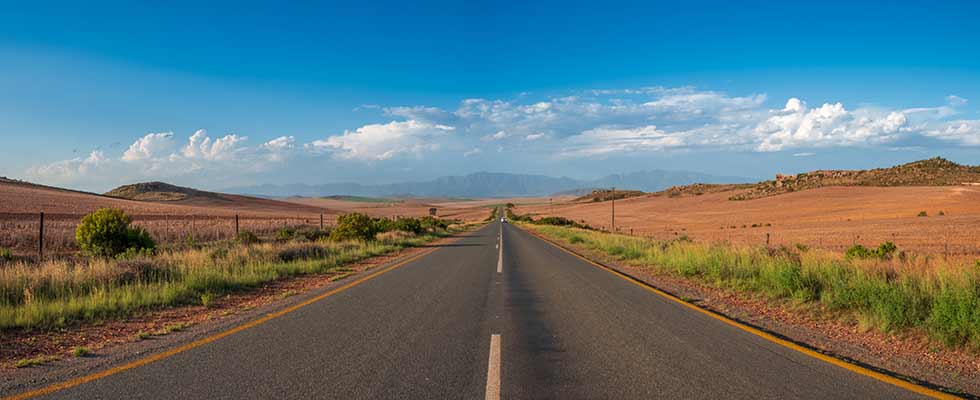 Connecting the country through telehealth services
Life may be better on the farm, as the saying goes, but it may not be healthier. Rural Americans' health is generally seen as worse than that of their urban counterparts. Almost a fifth of rural adults characterize their health status as fair or poor, compared to 15.6% of urban residents, according to the Rural Health Information Hub. The Centers for Disease Control and Prevention reports that rural Americans are more likely to die from heart disease, cancer, unintentional injury, chronic lower respiratory disease and stroke than those in urban areas. Strengthening rural patients' access to care is critical to improving adherence and outcomes for those with chronic conditions.      
In rural communities, home health agencies (HHAs) can be a lifeline as they serve a unique role in providing compassionate care for patients, especially those diagnosed with chronic conditions. However, a study by the Rural Health Reform Policy Research Center found that HHAs encounter several obstacles that hinder their ability to care for rural patients. Nearly half of the agencies in the study indicated that, although licensed by Medicare to serve their entire county, they could only support part of it due to resource, staff and capacity constraints. Some agencies are unable to fully staff for all therapy services, thus limiting their ability to accept referrals. Care providers must also endure snow, storms, floods and poor road conditions throughout a wide geographic area; administrators must factor in additional travel time (and cost) when scheduling their staff's at-home visits.      
All of these factors can lead to frequently cancelled or rescheduled appointments as well as a higher-than-average staff turnover. As a result, an agency's ability to recruit and retain quality employees can be negatively impacted, along with the agency's capacity to meet the needs of referral sources. Most importantly, rural patients can suffer from gaps in the continuum of care, leading to weaker outcomes and an increased risk of rehospitalization.
Optimizing Patient Outcomes
To optimize rural patient satisfaction and outcomes, home health agencies are providing virtual care with a HIPAA-compliant communication platform. Instead of spending most of the day en route to a handful of patients, staff can use video to connect with rural patients more often. Administrators can program a cadence of condition-specific emails and text messages to remind rural patients about their medication, upcoming appointments and diet/exercise requirements.
Patients can use their smartphones, tablets or computers to receive messages and participate in the video-based virtual visits; bidirectional communication functionality also enables the patient to proactively reach out to a nurse for a video call on-demand.
Virtual care can also expand an agency's reach into more specialized care. With a shortage of wound care specialists nationwide, many home health agencies do not have a wound care specialist readily available or on staff to see rural patients. Virtual care technology helps patients and staff connect with a wound care nurse who can provide timely care and guidance in wound management. Travel expenses are minimized and productivity is maximized when one wound care specialist can virtually deliver guidance across a rural community. With virtual care, agencies can help their patients receive more immediate care from wound care specialists and continue to heal at home, avoiding unnecessary rehospitalizations.
In addition to providing wound care virtually, an agency can expand the reach and impact of its hospice program. Using HIPAA-compliant video, email, text and secure messaging, a hospice nurse can conveniently and compassionately provide timely instructions regarding pain management to family caregivers. During the virtual visit, the hospice nurse can incorporate additional care team members to provide the patient and family with medical, emotional and spiritual support. Virtual care technology helps an agency facilitate timely interventions during a very challenging time for families and their loved ones.
Benefits for Stakeholders
All stakeholders can benefit from virtual care. Patients with chronic conditions value the ability to access care from the comfort of their home. Distant family members appreciate being able to be involved in their loved ones' care. Staff appreciate the flexibility to care for their at-risk patients from any place, without needing to endure a long drive—especially at night or on the weekend. Administrators appreciate the related decrease in travel expenses and liabilities as well as the ability to better optimize staff productivity, and agencies can achieve greater staff satisfaction, retention and engagement. In short, everyone involved recognizes how virtual care can positively impact outcomes for rural patients.
Rural Americans have gaps in access to care and quality of care. Virtual care technology can help patients access the care they need while enabling agencies to better care for the rural communities they support.