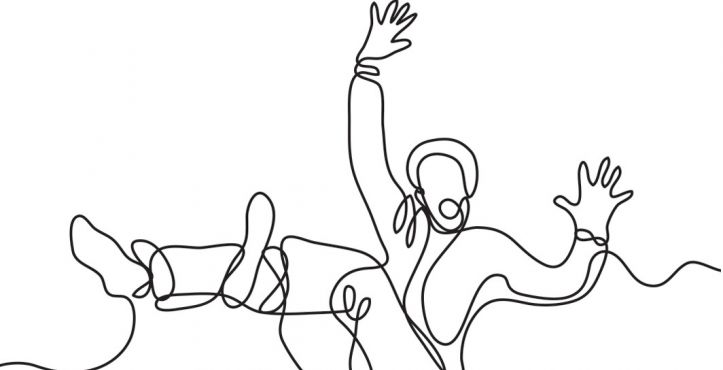 Capturing private pay customers through universal design
Even after 33 years in the home medical equipment (HME) business—27 as an owner—it wasn't until I accepted the vice president position of VGM's home access division in 2015 that I realized the vast potential of this market. The industry gives seniors access to an independent, safe living environment as society evolves through the longevity revolution. In my eyes, providers have not just enormous opportunities to grow the business, but also a responsibility to maturing adults.
There's no question that the United States faces a lack of safe, lifelong homes. Here are the facts:
By the year 2030, there will be twice as many people over the age of 80 as there were in 2016.
 
The fastest growing demographic in the U.S. is people older than 90.
 
Falls are the leading cause of death in people over 65.
 
Seventy-five percent of all emergency room and urgent care visits for people over 65 are the result of falls.
 
Eighty-seven percent of people would prefer to live at home, close to their family and friends.
 
Senior housing is expensive. It depletes retirement portfolios quickly, and most options have long waiting lists. Home safety modifications are always going to be the least costly alternative. However, fewer than 4% of homes in North America have an accommodation for a mobility impairment.
The picture is clear—the U.S. has a continually growing wave of people living longer, and there isn't enough housing for them to live and thrive through their twilight years.
Payer Players
With that big picture in mind, let's take a look at the current home access market. As of today, the revenue stream comes from four sources, three of which are reactive funding. Medicaid waiver programs, workers' compensation and the Department of Veterans Affairs (VA) all fund home access projects. These funding sources are clinically driven to help modify a home for someone who has experienced a traumatic health incident. Of the third-party payers, the Medicaid waiver program and the VA market are expected to grow, but at a small percentage annually. The workers' compensation market is flat at best as there are fewer blue-collar jobs and millennials own homes at lower rates than any previous generation.
While 75% of all private pay projects are also reactive in nature and purchased quickly to solve an access issue, this is where there is room for growth. The industry lacks data accurately reflecting the current size of the market and percentage of market share for each payer category, but, based on conversations with the Live at Home membership, I would guess that 50%-60% of the market is third-party funded and 45%-55% of the market is private pay. I believe that by 2030, the market will be 80% private pay and at least five times larger than it is today. The industry has not been able to capture the private pay consumer; to realize the potential of this market, that must change.
Capturing Private Pay Customers
There are currently several challenges in growing the private pay market—and the first is the customers themselves. Providers are still mostly working with the "greatest generation," who lived through the Great Depression. Their mindset is to make do, and they are never the ones to eat the last piece of pie at Thanksgiving. They hesitate to buy anything regardless of whether they can afford it, and they need to be pushed into home upgrades by their children. This will change dramatically when the baby boomer becomes the primary customer.
This generation has shepherded their parents through assisted living and has some awareness of universal design and home safety. But members of this demographic also believe that they will never get sick or get old. For boomers to buy, they need to see sex appeal and value in home access products.
This is where advocating for tax breaks will be key to the home access industry reaching its potential. VGM Live at Home is working with Louis Tenenbaum, the driving force behind the Senior Accessibility Act, and his HomesRenewed Coalition. While this effort died in the 115th Congress, a new version of the bill is expected to be introduced soon. Tenenbaum—a home access contractor and 25-year advocate—argues that in order to get the attention of the boomer market, home access providers need to show value. A tax credit will produce a discount for qualified expenditures and will show the public that it's wise to invest in making their home safer. It will also encourage remodeling companies to specialize in working with clients to help them receive tax credits—thus improving consumer awareness dramatically.
Universal Design
Most home access companies generate revenue by installing products in homes, which will often be a reactive purchase. Customers are not going to install a stairway lift, ceiling lift or modular ramp unless absolutely necessary. But walk-in showers, attractive handrails and grab bars? These are options for anyone. And other universal design features such as pull-out shelving, accessible electrical outlets and home-automation options like voice-activated lights, thermostats and door locks? Boomers find these features desirable.
Most companies market themselves to the reactive buyer and are quite frankly ignored until an urgent need arrives. If companies start branding themselves as complete home safety experts and focus on proactive modifications, they would see their private pay business grow.
Harvard's Joint Center for Housing Studies has published two reports in the last 18 months finding that in many markets, more than 50% of remodeling work is purchased by people 55 and older. Seventy-two percent of those consumers focused on making their homes more accessible, especially in the bathroom and kitchen. Capture the proactive buyer, and that customer will come back when and if they need a reactive buy.
Bridging the Disconnect
Another challenge is the disconnect between the clinical community and the home access industry. Home access has the potential to be a player in helping health systems with their continuum of care plans. Outcomes can be improved if patients and caregivers have an accessible setup at home.
Today, there is little connection between the two worlds. Home access has to ask for a seat at the table, and health systems should recognize the value of a safe home environment. All the medical technological advances in the world will be of little value if the patient has an unsafe home.
Industry professionalism also needs an upgrade. Good, certified education is available, but it is not complete and has little leverage. If the industry expects to be trusted to provide these services in the best interests of seniors and taxpayers, the government needs to view it as highly professional. To protect the consumer, work needs to be provided by certified companies that do the job right and help the consumer in the best possible way.