Answers from industry experts
SAI THERAPEUTIC BRANDS
Gary Parsons
Product Manager
saibrands.com


Champion Compression
What is your company's specialty?
PARSONS: Orthopedic softgoods and medical compression stockings.
What strategic shifts in business management have occurred?
PARSONS: The introduction of more fashion-forward products with a less clinical appearance. Our packaging both educates and sells, assisting with store staff-assisted and consumer self-service purchases.
How has the market for compression products changed?
PARSONS: Consumers prefer more fashion-oriented products; there is more interest in sports compression. Consumers are willing to seek out products via e-commerce providers.
Why should these products be attractive to HME providers?
PARSONS: Compression products are somewhat consumable as consumers repeat purchase throughout their lifetime. They are primarily cash sale items with no waiting or denial of reimbursement.
How can HME providers realize profitability with this category?
PARSONS: Partner with a supplier that offers products that help keep inventory costs low, and retail priced so that consumers can afford; yet, deliver excellent above-average register rings, with excellent profit dollars per purchase.
What are the key considerations patients should know about compression products?
PARSONS: Compression level provided, benefits of the provided compression, graduated to promote relief of symptoms. Can they apply the garment on their own; do they need a donning device or other assistance?
SIGVARIS, INC.
Kristen Wilcox, Carl Abbott, Kairi Lofton
Marketing Team
sigvaris.com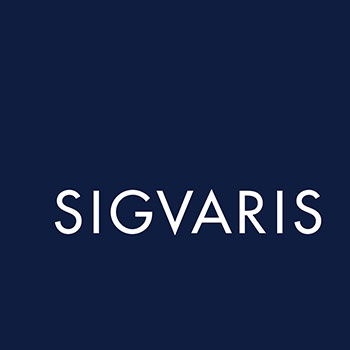 SIGVARIS
What is your company's specialty, and who is best served by your products?
SIGVARIS: Graduated compression garments for patients with vascular insufficiencies. We offer flat knit and circular knit, as well as inelastic for complex edemas.
How has the market for compression products changed?
SIGVARIS: There has been an increase in patient awareness of chronic venous disease (CVD). There has also been an increase in low-cost, low-quality compression garments in the marketplace.
How are you responding to the demand for value-based medical products/devices?
SIGVARIS: Through education. We inform consumers that all compression is not created equal. Quality garments with premium textiles perform and last longer.
Why should these products be attractive to HME providers?
SIGVARIS: Compression is a great cross sell. When a customer comes in for one product, the HME provider can suggest compression to go along with it.
What trends and innovations have you identified?
SIGVARIS: Colors and patterns are popular. We are creating stiffer garments with a variety of stiffness indexes, which therapists tell us is a need for patients who suffer from complex edemas.
What are the key considerations patients should know about compression products?
SIGVARIS: Fit. Purchase product from a dealer with a certified fitter. Always measure first thing in the morning to get the most accurate fit