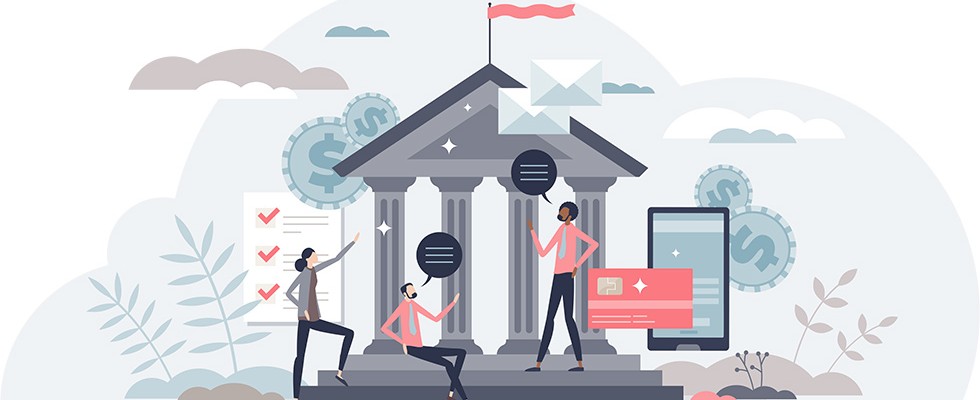 Relationships with payers are pivotal to the success of the HME business.
Twenty years ago, Medicare Advantage (MA)plans and Managed Medicaid in the home medical equipment (HME) business were not part of our everyday conversations. Rather, we worried more about traditional Medicare, Medicaid and private insurance, as we called it. Revenue for most HME companies was comprised of 70% to 80% traditional Medicare and Medicaid.
Today, for many HME companies, less than 50% of revenue is comprised of traditional Medicare. Last year, MA revenue grew more than 40%, according to the 2022 VGM and Associates financial survey.
Most companies are now focused on MA and Managed Medicaid plans. Patients currently have up to 40 different MA plan options from which to choose. With the number of MA plans growing to nearly 4,000 in 2023, approximately 50% of Medicare recipients are enrolled in one of them. Moreover, according to the Kaiser Family Foundation, 69% of Medicaid beneficiaries are enrolled in comprehensive managed care nationally.
How Payer Plans Impact Business
All of this means that relationships with payers are pivotal to the success of the HME business. However, that takes on different meanings for different providers.
For some, "payer relations" is a position that manages the relationship with the payer and addresses any issues that arise. When the payer doesn't abide by the contract, for example, payer relations staff can address this directly with their contact(s) since they have an established rapport. In other instances, if the contract states that the payment terms are 45 days and receivables are outstanding for more than 150 days, this can also be addressed
by payer relations. If the payer requires paper claims for whatever reason and they could be submitted electronically, this is a matter that payer relations staff should resolve. Most importantly, payer relations personnel should meet regularly with the payer to review activity, progress, reports and metrics.
Invariably, the better the payer contracts and relationships, the more valuable the partnership between the payer and provider. To illustrate the need for this position, in a recent search, 674 open payer relations positions were advertised in California alone on indeed.com. As HME businesses jockey for their position with payers, anyone in this position needs to be a sophisticated thinker. They should be able to forge and sustain relationships and understand how to use data and reporting to influence change.
In every company there should be at least one person who is capable of this level of responsibility. For smaller companies, payer relations might be a shared position— for larger companies, the role and responsibilities might be fulfilled by a team of people. Either way, this position is quickly becoming one that HME companies can't
do without.
Payer Relations Staff
Knowing payer relations should be a primary focus today, how does an HME supplier find the right person or people to do the job?
"Payer relations personnel might be a current employee, or it may be someone you have to find externally," said Craig Douglas, vice president of member and payer relations for  VGM. "The ideal candidate understands how payers work, how they think and what is important to them. It is someone that can speak their language but also understands your business well enough to protect you from contracts that could jeopardize your business. It goes way beyond simply reviewing a contract offer and deciding 'yes' or 'no.'"
Payer relations staff should also engage with internal HME operations personnel to regularly ensure they communicate key issues to the payer for a healthy partnership.
Demonstrating Value
Behind every great relationship is proof that the HME provider enhances quality of life and reduces costs—but how do you provide such proof? It is essential to know what data is meaningful to the payer.
As we continue to see a value-based approach overtaking fee-for-service, we need to determine how to report on value. In other words, are the patients getting their equipment in a timely fashion, and is their quality of life improving at home without readmitting to an inpatient stay? According to the American Association for Homecare (AAHomecare), you prove your worth by showing the payer that you reduce hospital readmission rates and that you help with avoidable bed days and delays in hospital discharges. Essentially, positive patient satisfaction survey results and prompt service to relieve a bed day typically speak to the payer as a way for them to reduce cost and improve quality.
This means regular communication with the patient is a must. Reporting on the number of times you are in contact with your patients to assure adherence to protocol and proper use of equipment and supplies is meaningful to the payer. This is a true measure of success and will continue to gain traction over time as we veer away from fee-for-service reimbursement in favor of value-based care payment methods.
The Cost of Doing Business
As we continue to explore the need to consider value for the payer, HME companies should also know the cost of doing business. Know what it takes to deliver product, train on equipment setup and manage other related activities—all factors in the cost of doing business. It is also appropriate to turn away contracts with payers for which you can't recover your costs. The notion of the loss leader rarely pans out today.
At a minimum, constantly measure your costs against reimbursement to stay nimble. Additionally, when payers reduce fees or do not pay on time, use your payer relations team to resolve these issues. At least they will be able to renegotiate or drop the contract once it is up for renewal.
Service & HME
It is also our job to make sure the payer knows we do not simply drop off equipment. Rather, as HME providers, one of our differentiators is that we provide services needed to ensure the patient understands how to properly use their equipment. Additionally, if there are any issues with the equipment, the provider will be there to help. Amazon can't do that. The truth is that nobody understands the HME industry like HME providers. Our job is to educate the payer on this fact.
"Even absent a wholesale shift to value-based care, market trends suggest that the relationship between providers and payers is becoming much more dynamic," said Michael Patti, principal at Baker Tilly. "Improved data sharing, collaboration and performance measurement will deliver value today and in the future."
As you navigate the ever-changing landscape of the third-party payer, know that the relationship with the payer is the key to your success. Use payer relations staff to forge and foster those relationships using education, reporting, regular meetings, data and proving value through service.
There is no doubt that HME is a thriving and viable solution to value-based care and reducing costs by keeping patients out of inpatient settings. According to AAHomecare, 94% of beneficiaries prefer receiving care in their homes rather than in a skilled nursing facility. It is our job to make this readily known to the payer community. We are, and always have been, the answer to keeping the patient where they most want to be—at home.