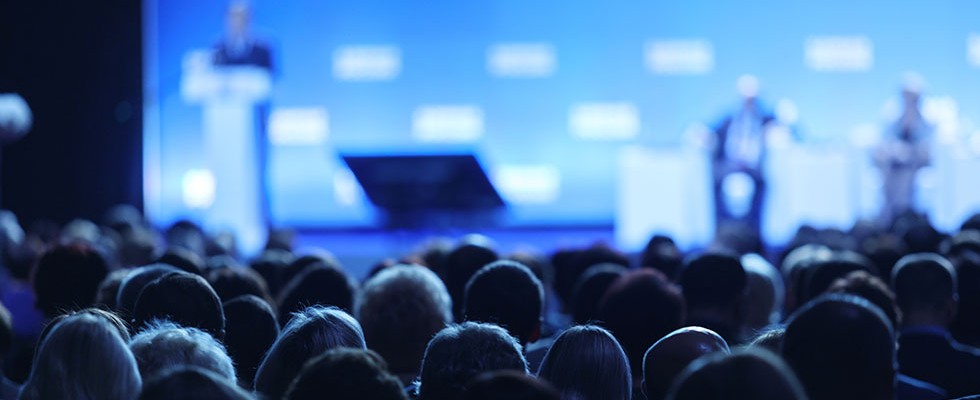 Leadership conference focuses on jobs, Medicare Advantage, innovation & more
At the Home Care 100 conference, there was one overwhelming message from leaders in the home health and hospice industry: Workforce is the No. 1 issue facing homecare now—and will be for the foreseeable future.   
"We have a real caregiver problem that's going to last 20-plus years. This is the new normal, we're going to have a workforce shortage that's going to last forever," David Ellis, president and founder of Home Care 100, told the conference as he opened the first panel. The conference brings together decisionmakers from the post-acute industry; it celebrated its 20th anniversary at this year's event in Scottsdale, Arizona.
Even Former Vice President Al Gore got in on the conversation, pointing out the hiring pressures in a speech to the audience.
"There is a crisis in your industry in recruiting and retaining the workers that you absolutely depend upon," Gore said. He encouraged homecare operators to increase wages—and said there should be increased reimbursement to make sure that happens, as well as technological changes to make their lives easier. He also pointed out a need to allow for open legal immigration to fill critical positions.
A Continuing Crisis
Chris Gerard, president and chief operating officer of Amedisys Home Health & Hospice, said an aging population will create hiring pressures that could last for years, even if the current crisis of clinical hiring that's been driven by the pandemic subsides.
"Longer term, there's still going to be some lingering effects of this pandemic. A lot of nurses have left the profession, temporarily or altogether," he said. "The demand is here and the demand will be here for quite some time. We're going to run into a supply and demand issue for the next several years."
One of the answers is creating a better culture and lifestyle, several participants said, including David Baiada, CEO of the nonprofit national agency BAYADA Home Health Care, which moderator Tim Craig, vice president and chief content director for Lincoln Healthcare Leadership, the conference organizer, called a "gold standard" for company culture.
"It's ironic," Baiada said. "We're a professional services industry and for the first time, we're finally talking about people."
"This is a permanent crisis," Baiada continued. "This is not going away. It's not a moment where we're going to be worried about it for a little while, this is a potentially existential crisis about access to care… and not to have this as our No. 1 conversation would be a tragedy."
Baiada said homecare operators should go through the application process required for a Door Dash or Amazon Flex driver—and then apply to one of their own shift jobs.
"I've done it," he said. "It is astonishing and will show you why it's so hard to find people. We're getting our lunch eaten."
Some suggested that the industry should team up to create a "Got Milk"-style marketing campaign to draw new workers to the industry and should reach out to nursing schools or even earlier levels to recruit.   
"I think as an industry we should be very collaborative," said Bruce Greenstein, chief strategy and innovation officer for LHC Group. "It makes a benefit for all of us if we expand the pipeline." Greenstein also said the industry should stop referring to nonmedical or personal care providers as "unskilled" workers.
Addressing Company Culture
"How many people think culture matters?" John Frehse, senior managing director for the consulting firm Ankura, asked attendees in another session.
The entire hall was full of raised hands.
Frehse said that more than just the great resignation and aging population are contributing to staffing shortfalls.The offspring of well-to-do baby boomers are more inclined to live at home and less inclined to take a job they don't feel passionate about.
"Do they have to come to work for you? Or are you in a situation where they want to?" he said, adding that the two biggest workplace culture trends for 2022 are the ability to make a difference every day and the sense of feeling valued—both areas where homecare is strong.
"We need to broaden what compensation really means," he said. "What is a currency? Is feeling valued a currency? I think it is."
And he advised the leaders in the room that even increasing wages may not fix the problem, because most workers believe they're underpaid.
"You're not going to buy your way out of this," Frehse told attendees. "You've got to find other currencies."
Washington Worries
In a separate panel, several industry advocates summarized their efforts working toward "transformational" legislative and regulatory reform that could provide additional funding for homecare organizations. National Association for Home Care & Hospice President Bill Dombi gave their efforts "an even chance" of success.
"Getting anything passed in Washington this year is an uphill battle," Dombi said. "I've never seen the level of gridlock that we see today, the level of partisanship, and the limited opportunities to get a good bill passed into law."
Steven Landers, CEO of VNA Health Group, encouraged leaders to continue fighting for the Choose Home legislation, which he called "a beautiful reimagination of what we can do in home health."
"Choose Home is an incredible opportunity for us to be on offense, to take more of the health care continuum," he said. "Any time you play on offense, some people don't like it."
Edo Banach, president and CEO of the National Hospice and Palliative Care Organization, said passing even part of the Biden administration's Build Back Better infrastructure package, which was to funnel $400 billion toward home- and community-based services and caregivers and has been significantly pared back in Congress, would benefit providers and patients.
"I'm optimistic that portions of what used to be called Build Back Better are going to pass in some other forms," Banach said.
And Alison Armstrong, executive director of Moving Health Home, said that consortium of care-related companies is pushing to extend hospital-at-home waivers past the public health emergency, which would allow providers to build permanent programs for higher acuity care at home.
"This is not a fad, this is a trend that is gaining speed and continues to do so," Dombi said about the three major efforts. "It is unstoppable. It may not happen this year … but this train has left the station and it has got steam attached to it."
Other concerns in Washington laid out by the panel include:
palliative care
telehealth and remote care technologies
oversight and audits
vaccine mandates
MedPAC rate adjustments
a move to managed care
sequestration and PAYGO budget cuts
the Patient Driven Groupings Model
Banach encouraged attendees to remember their mission and remember that the pandemic led to high numbers of people suffering and grieving in the United States.
"We need to have a national grief strategy in this country," he said. "And to be honest, as hospice and home health agencies, let's keep in mind what our country needs right now—and then we can provide for those needs."
Pandemic Effects
On the upside, David Causby, president and CEO of Kindred at Home, said his company's patient volumes were back at or near pre-COVID-19 levels as people have become more comfortable seeking acute care and allowing people into their homes.
And presenters said the pandemic boosted the industry in many ways.
"The importance and capabilities of care in the home just came to life during the pandemic, Gerard said. "When you saw patients diverted from skilled nursing facilities and nursing homes and go straight to the home, you saw what this industry could do."
---
Seema Verma Speaks
Medicare Advantage programs are likely to continue to grow at a rapid pace, replacing traditional Medicare coverage for America's seniors in increasing numbers, former CMS Administrator Seema Verma said in her keynote.
"I think Medicare Advantage is going to continue to grow gangbusters," Verma told conference attendees. "It will be at 50% in short order."
That's not necessarily good news for home health providers. The looming domination of Medicare Advantage (MA) and other managed plans—and the difficulty of negotiating with them—was a theme at the conference. About 42% of Medicare beneficiaries were enrolled in MA plans in 2021, according to the Kaiser Family Foundation.
"As MA continues to grow, even if you put all of us together at this table, we don't have enough market share to begin to where we have some symmetry of power," said Bruce Greenstein, chief strategy and innovation officer at LHC Group. "It's time for a serious wakeup call; we need to stop sugar coating what's happening."
Verma encouraged providers to use their own patient data to prove value and gain a strong platform for negotiating with MA and other payers. She also said they could look at providing some of the supplemental benefits that go with managed care plans.
She also said the same data—plus predictive analytics—can lead to reduced costs and better outcomes in all aspects of health care, especially home- and community-based services. And she praised in-home care for allowing providers to see and address the social determinants of health that aren't apparent with a primary office visit.
She expressed skepticism that the Biden Administration's Build Back Better package will pass this year.
"I wouldn't put on any money on it, let me put it that way," she said.
"That being said, I think for the industry I wouldn't be giving up hope in terms of the expansion of services," Verma continued. "Where I think services will be expanded … is in the context of value-based care."
And she said the country is in the midst of a transition to providing more—and more acute—in-home care and also investing more in homecare and in innovations driving the industry forward.
"I think this is the shift to the home. This is the turning point," Verma said. "It was kind of going on before but COVID really accelerated that. At the same time, there's a lot of new technology out there that's enabling that, such as telehealth and remote patient monitoring, and there's an understanding and appreciation and a potential for going out in the home."